Belated birthday dinner at the Marmalade pantry w Beloved & Rus. We went to the outlet located at Fairways Drive, which is right beside the Stables. A breath taking place to be at, esp in the afternoon!
If it's too far for u, they also hv another outlet located at Ion Orchard!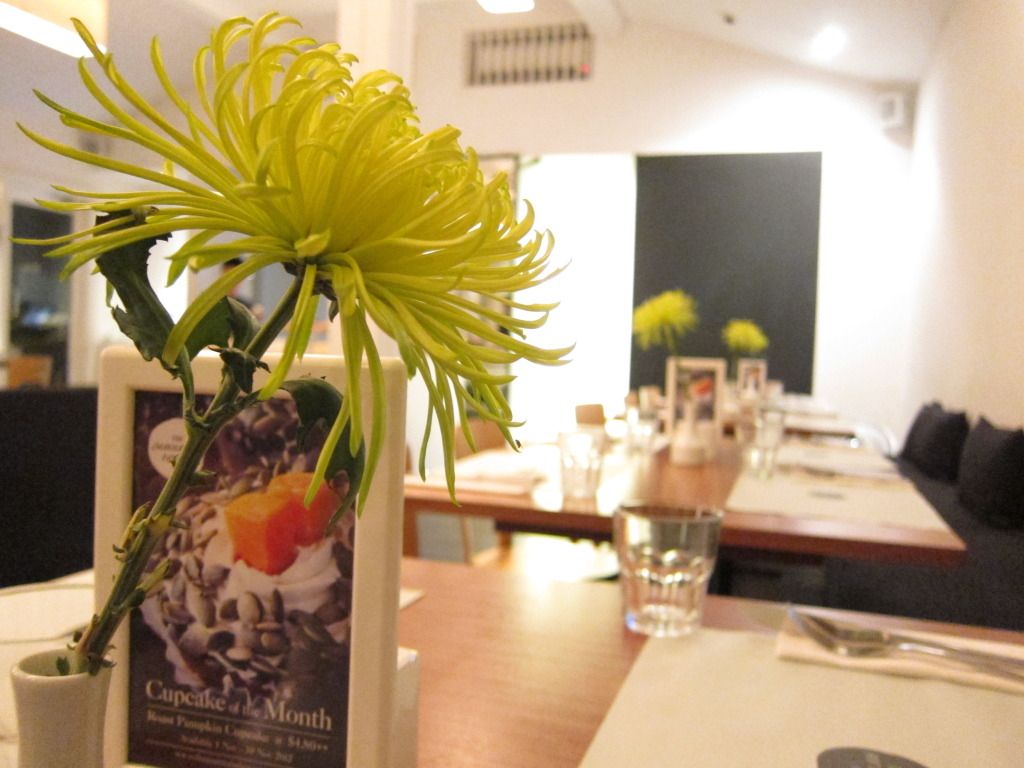 Pita bread served with different dips
.
We didn't like this at all. The pita bread had a weird taste & i'm guessing it's cause of the spices used & our taste buds weren't used to it.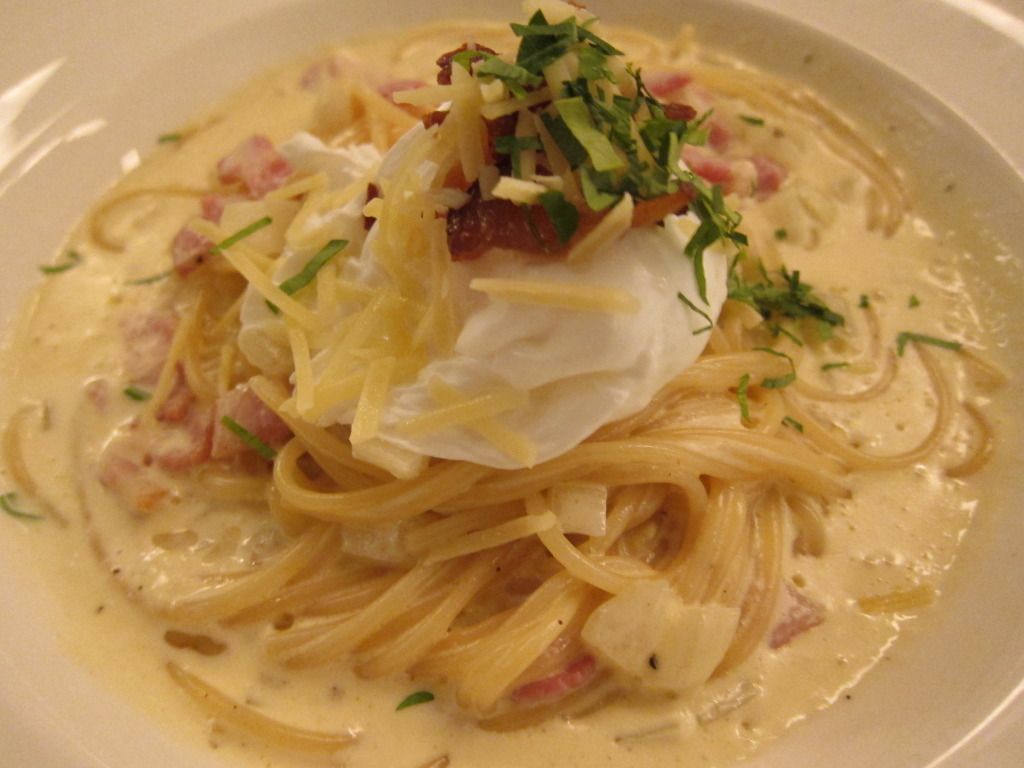 Spaghetti carbonara.
Loved this dish the most! I'm a huge huge fan of carbonara. However, it gets kinda gelat after a few more mouthfuls. Sharing this dish wld be best.
Mushroom risotto.
The texture of the risotto was perfect. & If you love mushrooms to the core.. This dish wld hv u swooning aft one bite. As for us, we felt tt this dish was too "mushroomy" for us. The truffle oil was too over powering in my opinion. 2 or 3 spoons of it was fine. But anymore & it made u sick!
Beef bourgion served w mashed potatoes & spring veg.
This dish was pretty tasty. We all loved it! The beef was super tender & the gravy was super yumzzz!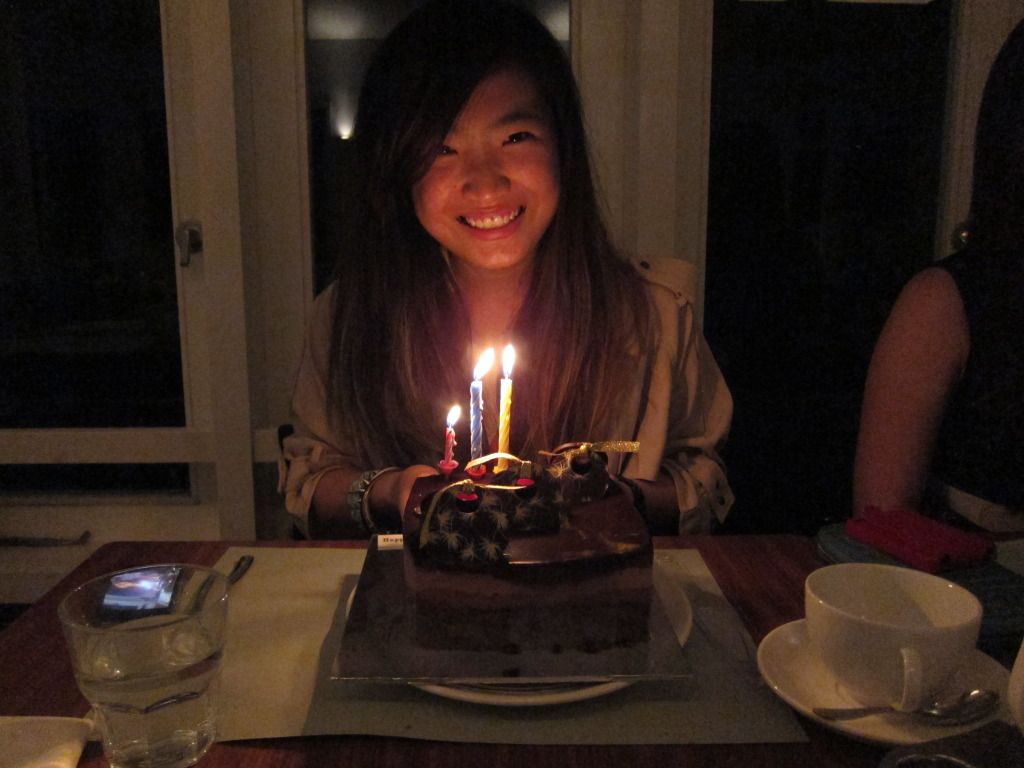 HAHAHA it was my belated birthday celebration! Don't judge! Lol!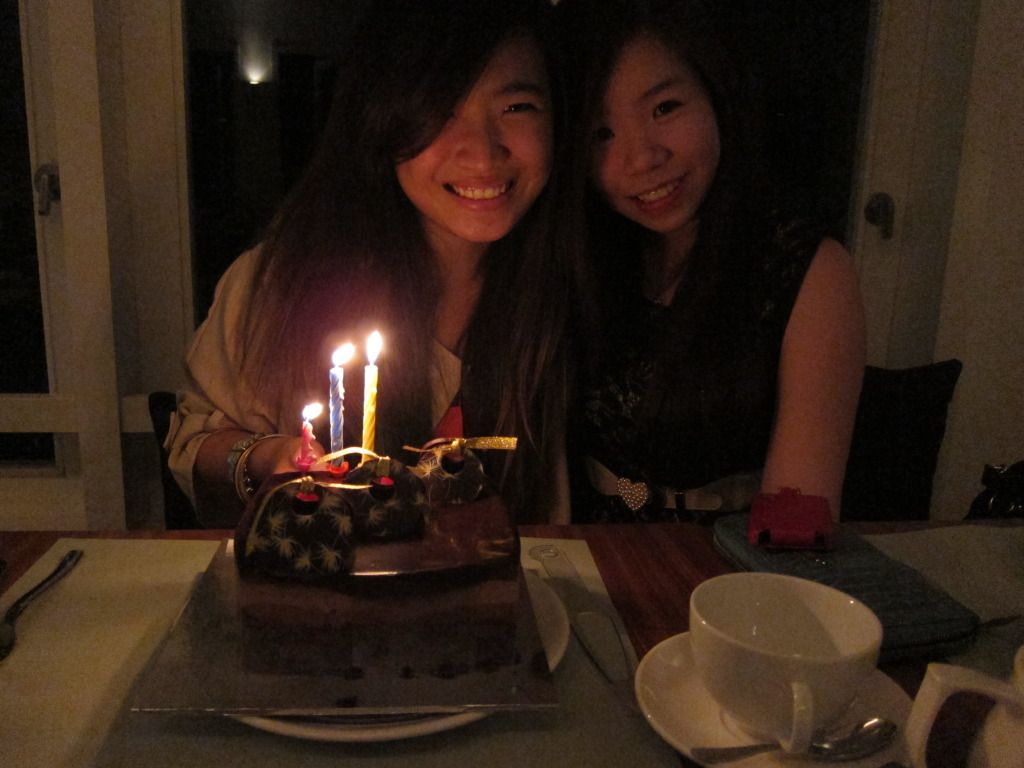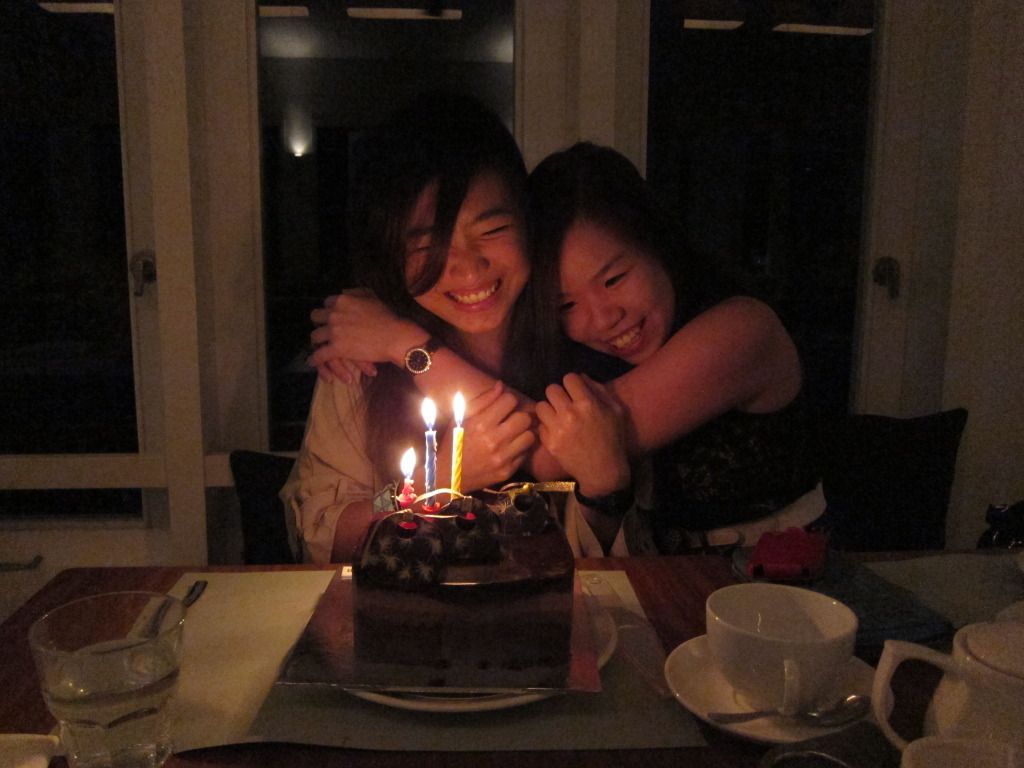 Thank you both so much for the dinner, awesome chocolaty fudge cake which i loved! & Not to forget, the beautiful SK white gold cross necklace ya'll got me! I LOVE ITTT! (: My mum said it's nice too! Hehe (:
GOOD FOOD. GOOD COMPANY. AWESOME NIGHT (((: