Sorry for the lack of update. The past week has been a really difficult time for me. I did nt even enjoy CNY this year. I only celebrated CNY on the first day. Did all my visitations on the first day, trying my very best nt to think abt anything. Was out for abt 13hrs. By the time i got home, i was extremely exhausted.
Have started work recently, trying to occupy my time fully. My eyes & feet are sore, tummy aches & i'm very tired. But nothing seems enough to keep me occupied. Or rather to fill tt void within me. Sigh ):
No matter what, i know God will come true for me.
I wld personally like to thank
Farna, ShiKin, Stacy, Beloved, Counsin Tay & Justin
for being there for me. I really appreciate it alot! Esp those who took the time to meet me & keep me company & also for texting me constantly. 'Cause your presence & encouragement kinda helped me through the day.
P.S. Please DO NOT ask me the very 1 qns tt will piss me off & upset me! If you are wondering what happen, js keep wondering & DON'T ASK ME!
Tyvm.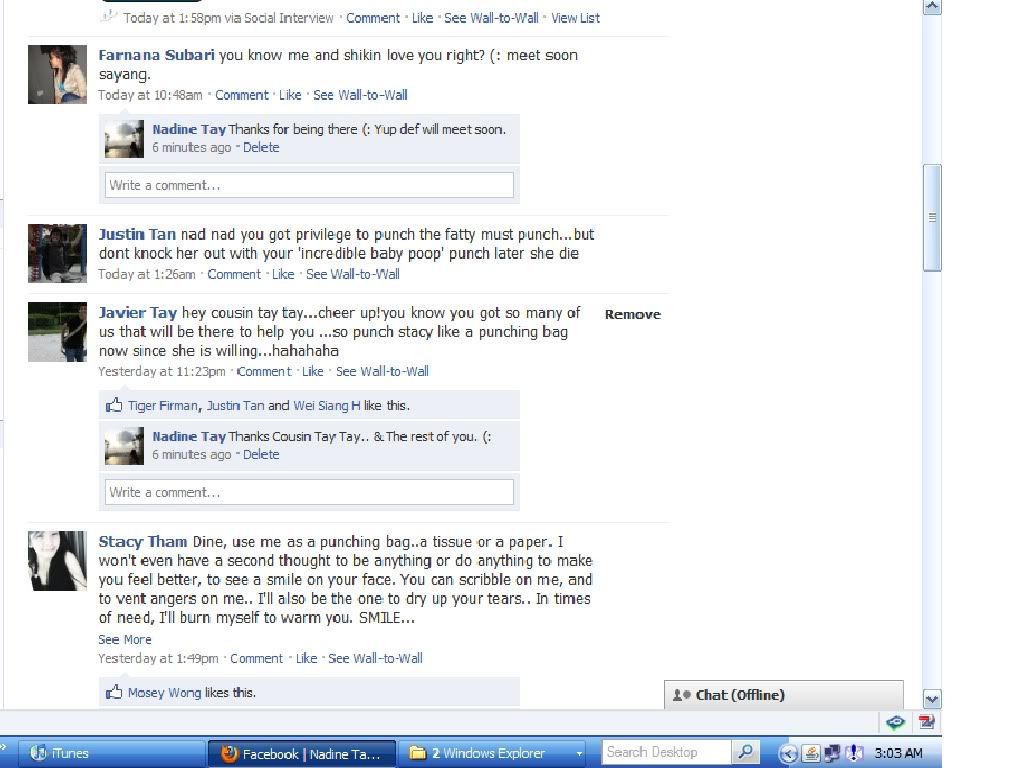 Opening my fb profile pg, this touched my heart. Thanks for assuring me ya'll will be there for me.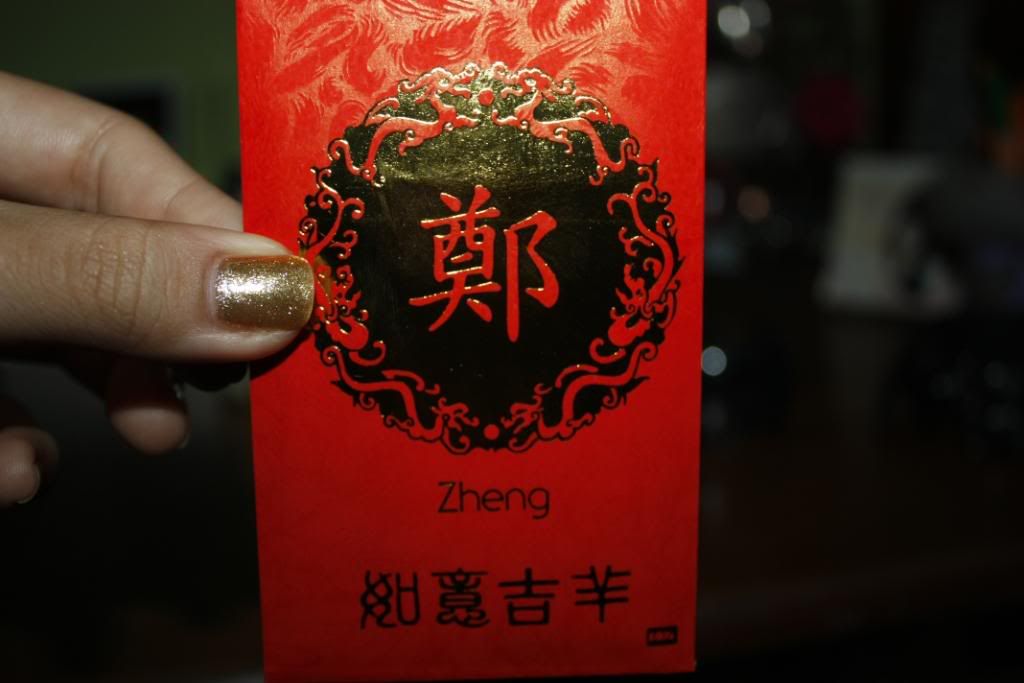 Red Packet frm my mum tt has my Surname(Zheng) on it. Cool right?