I wish for things i do not have; Things that are beyond my control.
In silence, i secretly wish for the things i yearn for.
Hoping tt someday, i'll be everything i hope to be.
But i am who i am, & i am born the way i am.
Everything i wish i could or should be, are plain illusions.
I loathe the fact that i can't be the person i desire to be.
To be equipped with the skills & knowledge i lack of.
Maybe there'd be a glimmer of hope for me?
But no. I should be grateful for the things i already have.
'Cause i'm envious & jealousy took a haul on me- & Sadly, i gave in.
Daydreaming just won't do me justice.
It

kills

.
Met Mitchell today after school before he leaves for Taiwan for 3 weeks! Lol. So long right. He's not going there on a vacation. More like for torture purposes- Army. At least on the last 3 days he'll be able to shop. LOL. When tt day comes, it'll be '

Hello civilisaition, Goodbye nightmare

'. He brought his camera out. & He recently bought a fisheye lens. Super cool. So we chilled at Tpy park & took afew shots. Shots of disgusting looking frogs, dragonflies & huge ass bees tt scared the shit outta me. BUT, i had fun (:
P.S. Mitchell don't buy me a

'

I LOVE TAIWAN'

tee!!!! LOL. It's damn... Yeah. Lol i'll kill you. Anyway take care alright! Come back in one full peice. Lol
.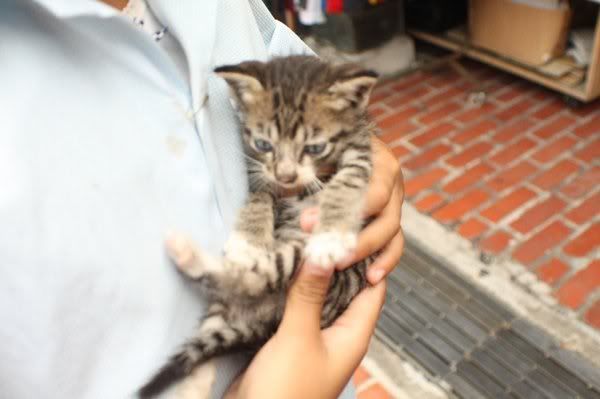 Ultra adorable small kitty!!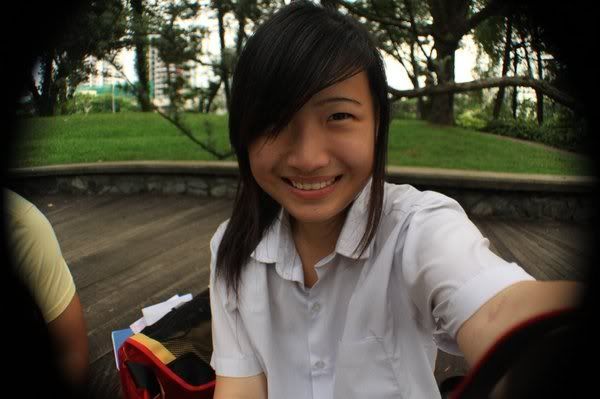 Mitchell always said my hair's thick. I refused to believe him & even said it's thin. After looking at this picture, I now believe him. HAHAHA.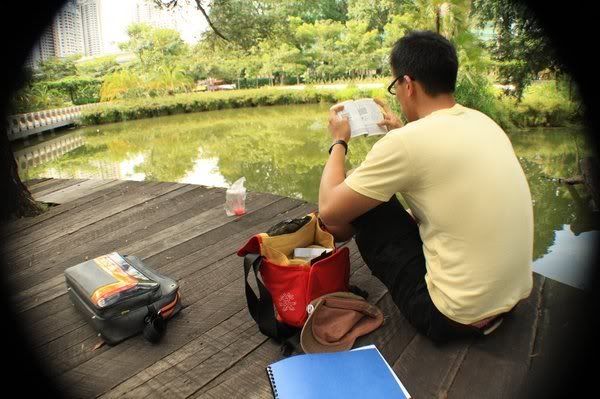 Dragonfly
Mitchell poking a half-dead disgusting frog.
So sadistic right. Lol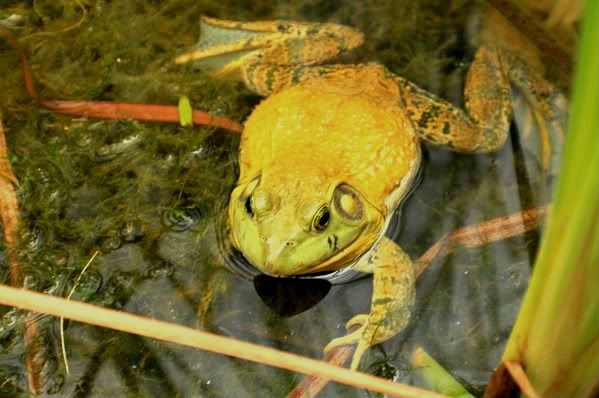 This frog looks damn ugly. It looks like it got stepped on many times till it flattened.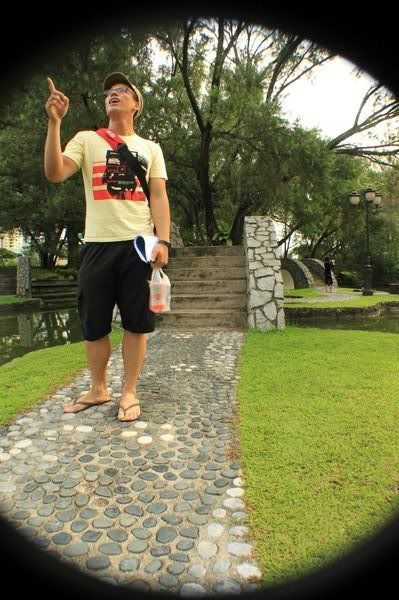 Mitchell. I told him to act natural, & this is what he did -.- Lol.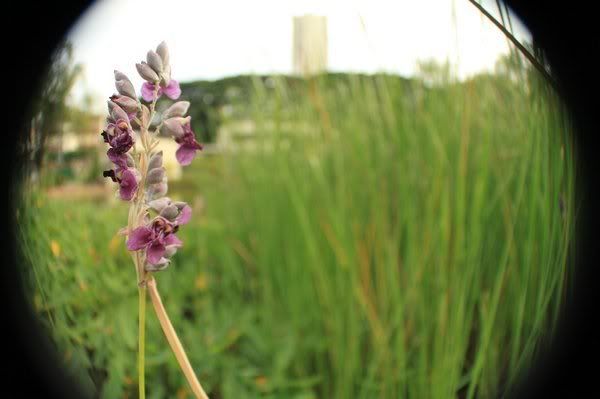 The watch shop.
Super cool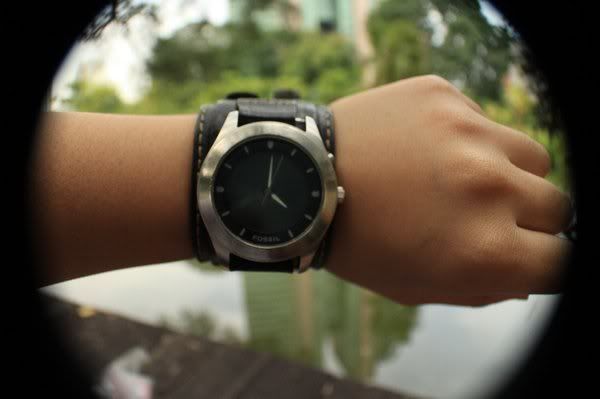 I FINALLY REPAIRED MY FAV WATCH!! :DDDDDD
Friggin happy to the max (((((: I love this watch ultra super duper much!