I have been asking R to go Kite flying w me & on a picnic for ages!!! We finally went tgth w our fav couple last month. I cooked everything from the chicken to the desserts. It was an evening picnic while we flew our eagle kite. Sadly, my eagle kite flew away when the boys were playing it :'(
Here are the list of equipments u can purchase from:
Plastic containers

- SKP, or if u have spare ones lying ard use them

Ice cream plastic jars-

Rochor Centre. *Glass cannot be used to freeze things*

Wooden tray

(used to put the creme brulee)- Daiso

Kite-

Rochor Centre

Brown string:

Daiso
Here's the list of ingredients u can purchase from:
Mission wrap

: NTUC (i used wholegrain)

Turkey ham:

Mustafa

Cranberries:

Cold Storage

Mixed Salad:

Mustafa

Kampong Chicken

: Mustafa

Whipping cream

(for ice cream & creme brulee): Phoon Huat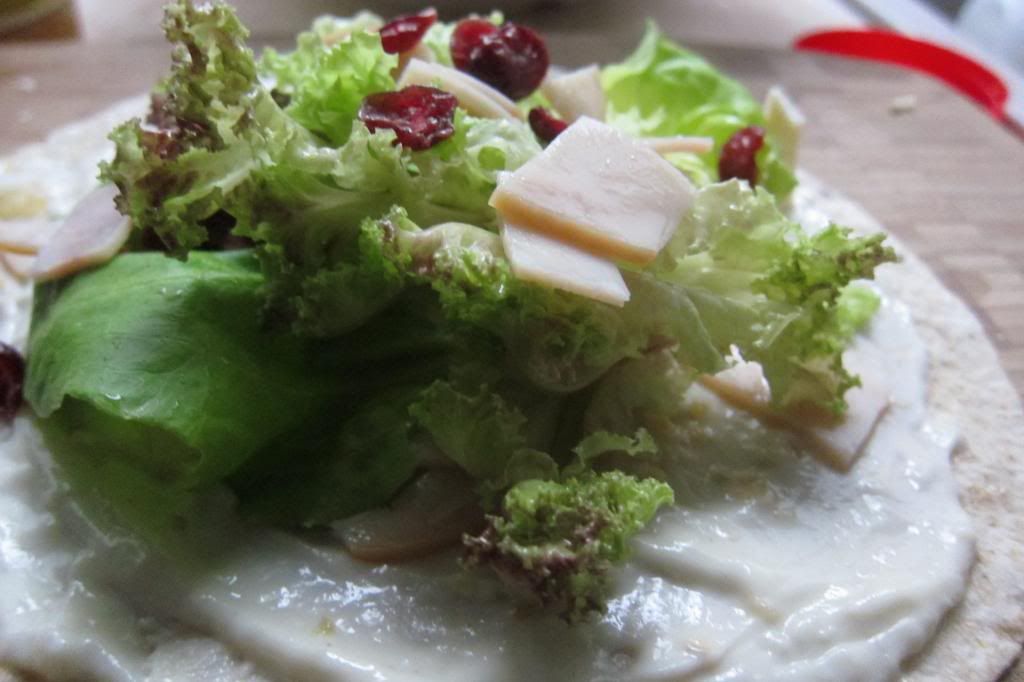 Mission wrap + cranberries + turkey ham + salad + bechamel sauce + chopped garlic.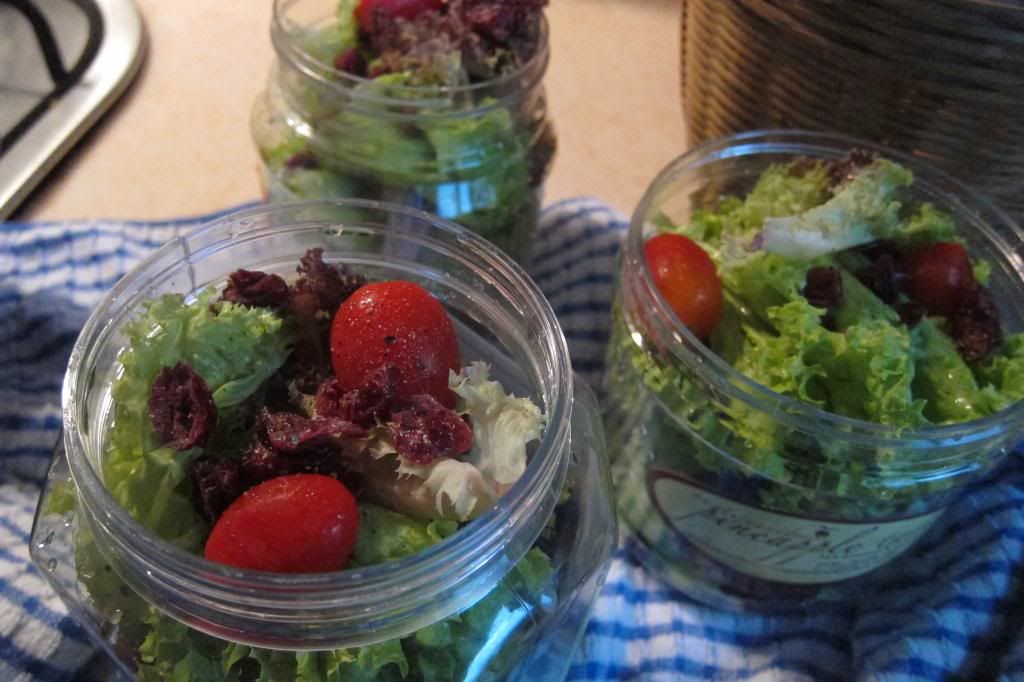 Mesclun salad + cherry tomatoes + Vinaigrette.
Roasted chicken marinated overnight w herbs & chilli powder, stuffed w garlic inside the carcass.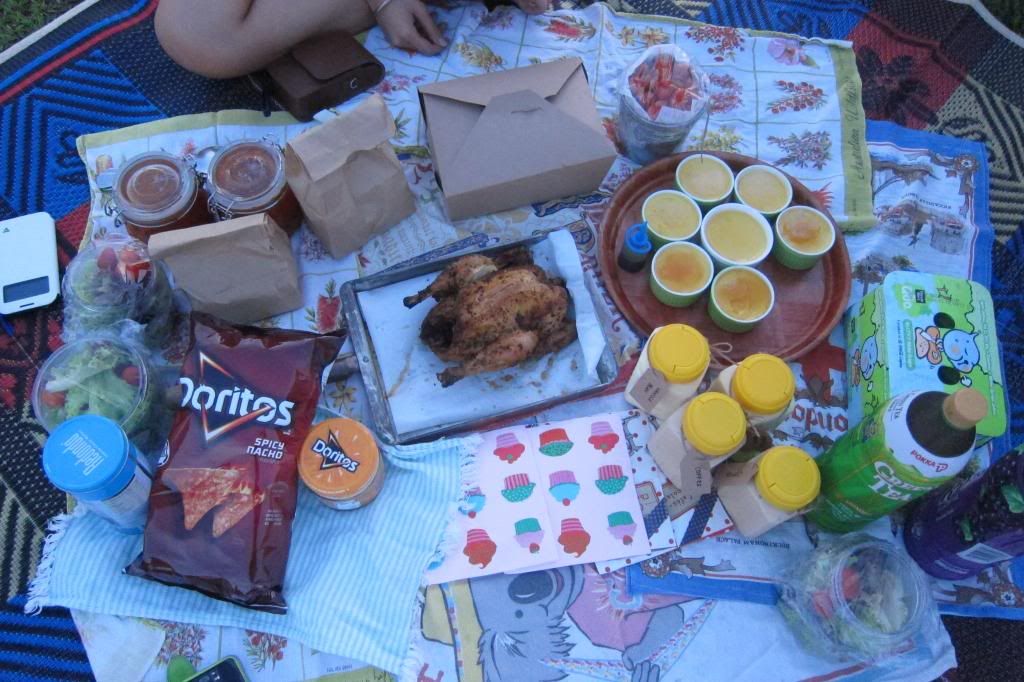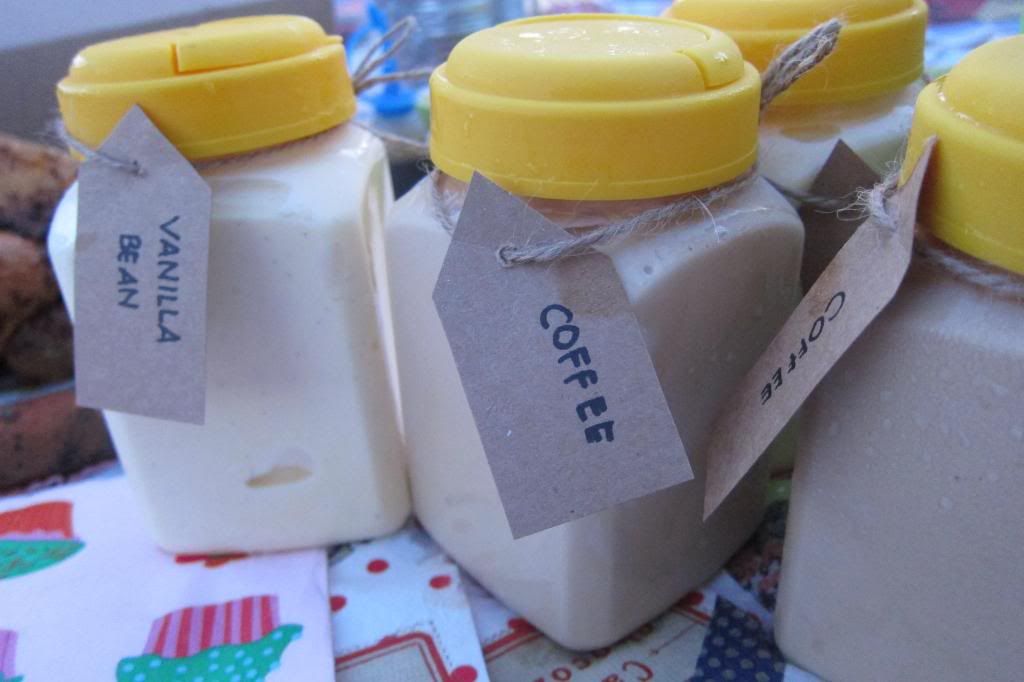 I made 2 flavours of ice cream: Coffee & Vanilla.
Vanilla creme brulee.
Was so darn happy it turned out well in ma oven!! First time baking it in my oven. Was so afraid it it wld fail.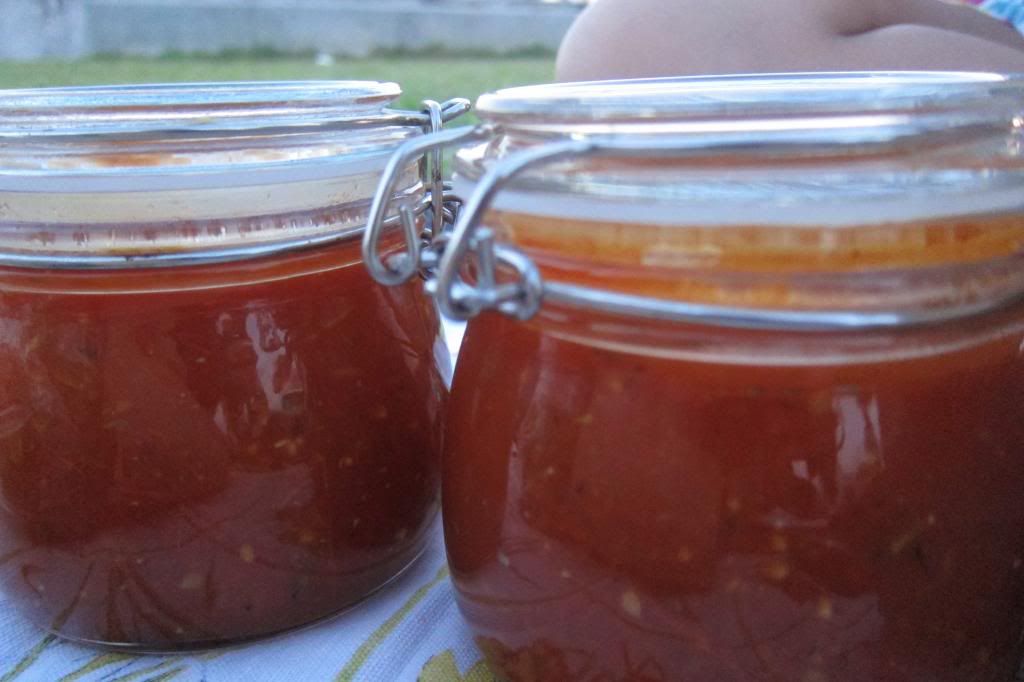 Tomato soup w herbs in a jar.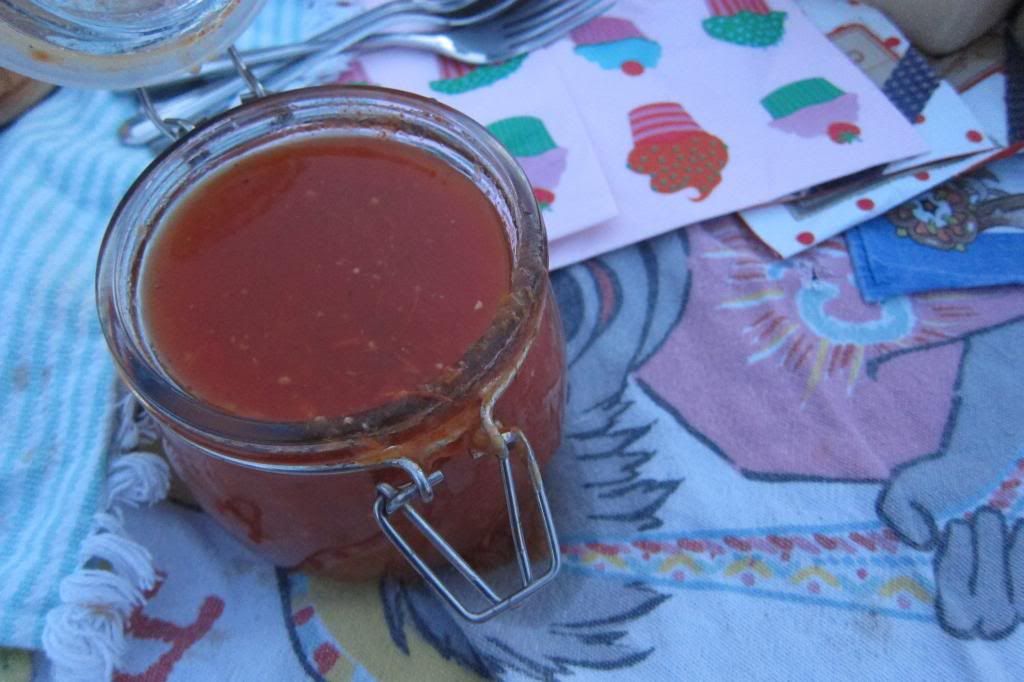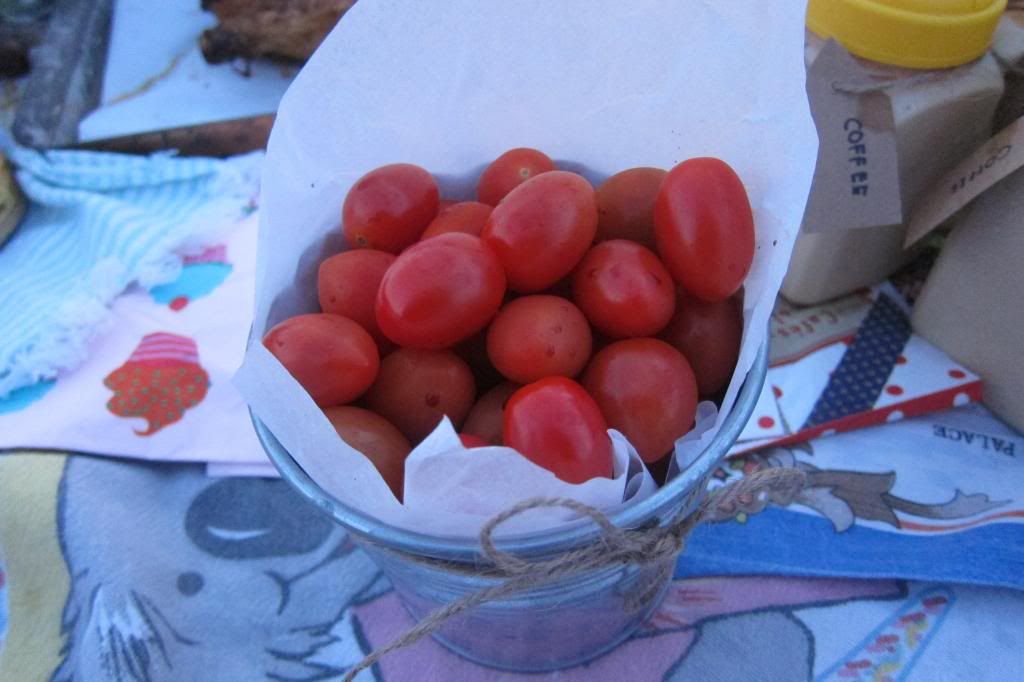 Cherry tomatoes tossed in vinaigrette dressing.