Whenever i gv the time, i wld cook for DouDou instead of giving her her dog food. It's really easy to prepare plus it's much healthier for your dog.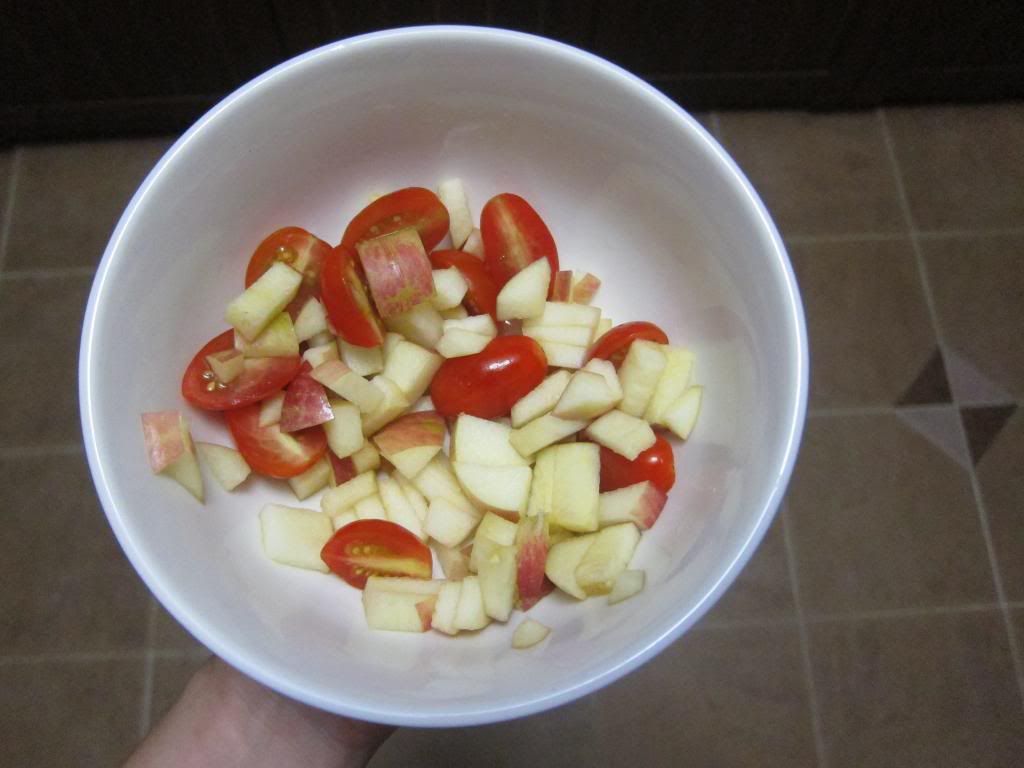 I cut up small cubes of apples & halfed cherry tomatoes.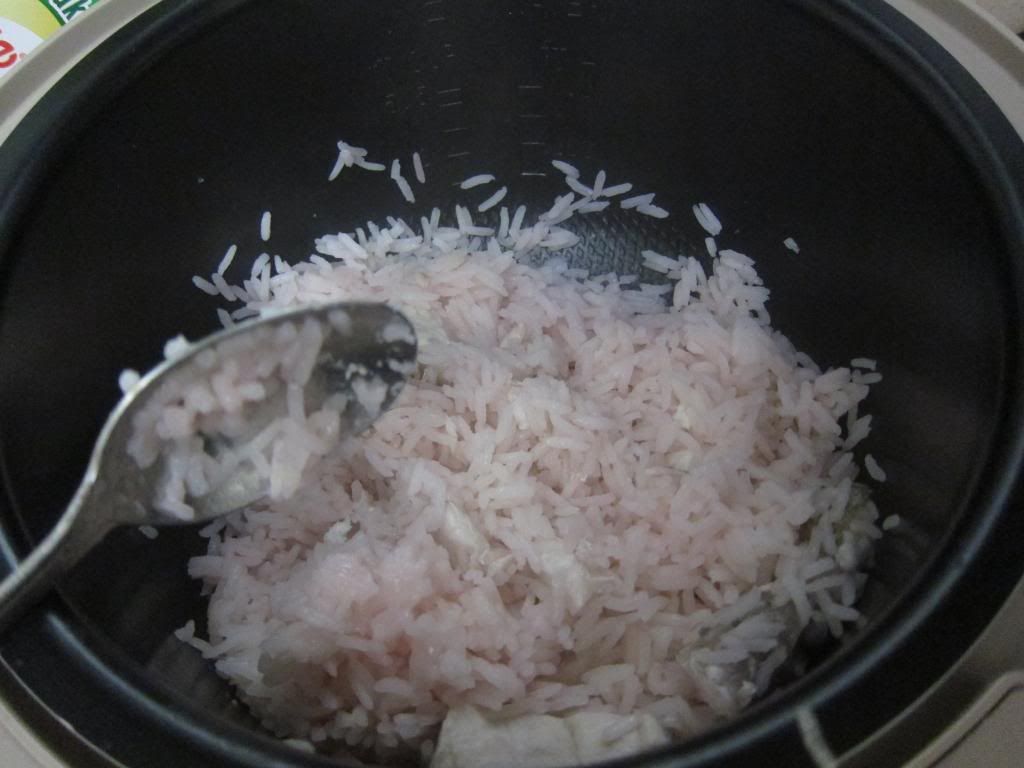 Steamed rice for her. It's better if you have brown rice. I will throw in the fish, apples & tomatoes in the rice cooker when there's still water so it will cook through. I usually add more water to the rice so tt it's easier for her to digest & she wont eat so fast.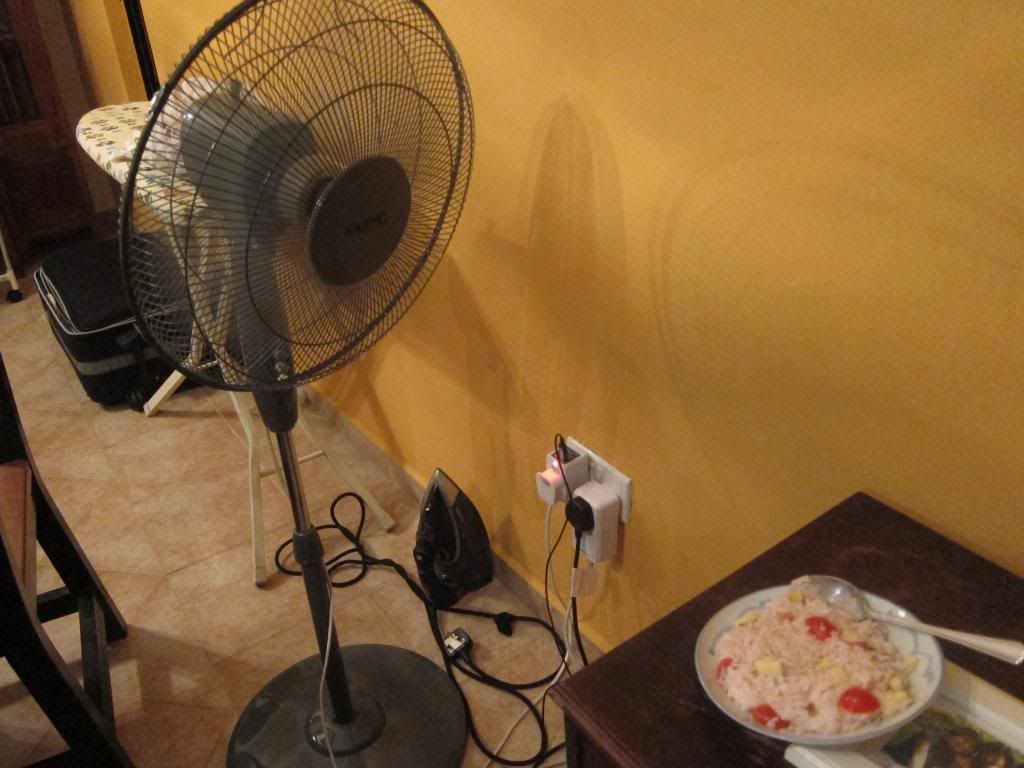 I put her food in front of the fan so tt it wld cool down faster. Hahaha.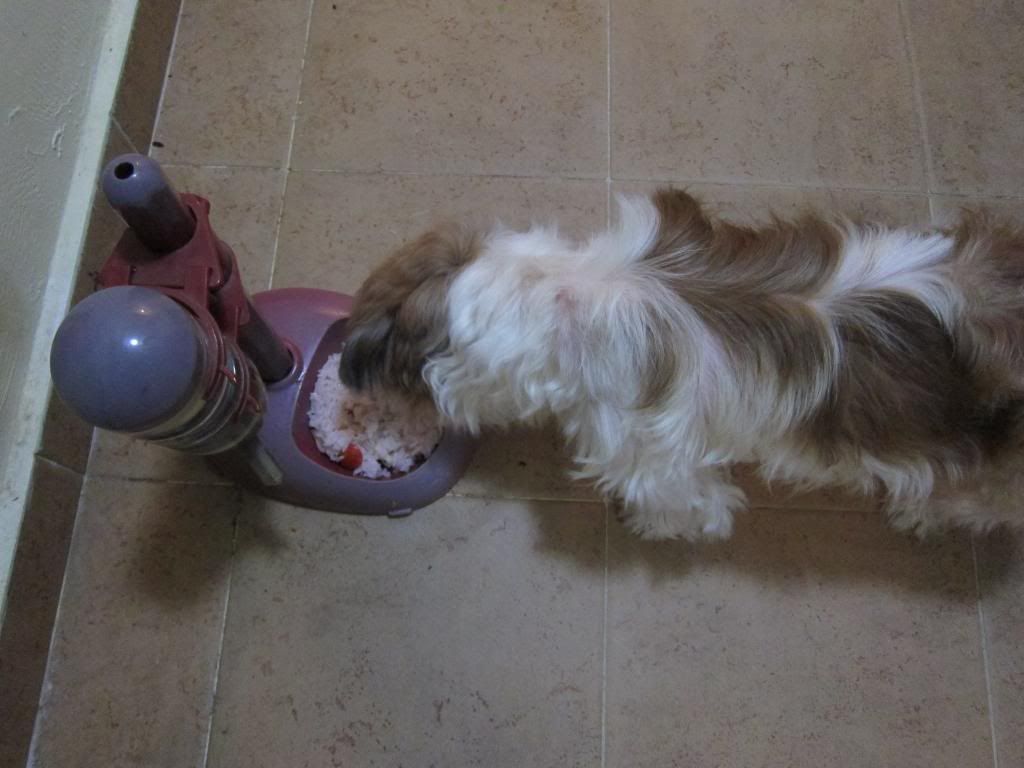 Dd has skin problem. Most Shi Tzus have this prob. So feeding her homecooked food w/o any salt actually works v well for her skin. She doesnt bite herself much nor does she scratch tt often.