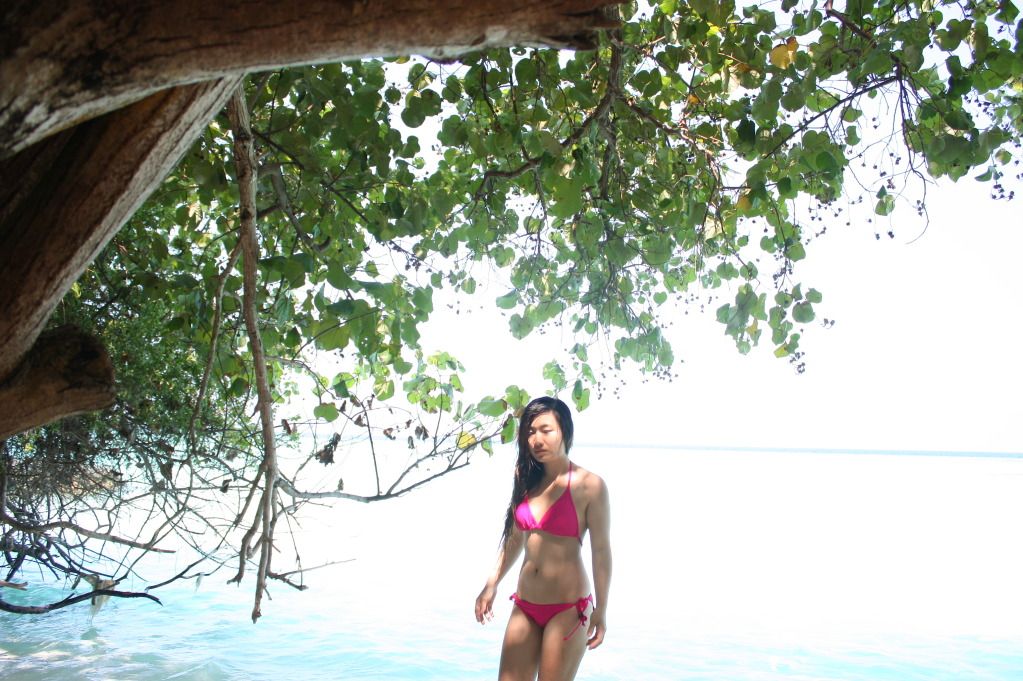 On our last day on the beautiful island of Maldives, we made sure we spent every single minute well & made full use of our time there. Snorkelled, wind surfed the day before we checked out, sun tanned, & swam to our hearts content!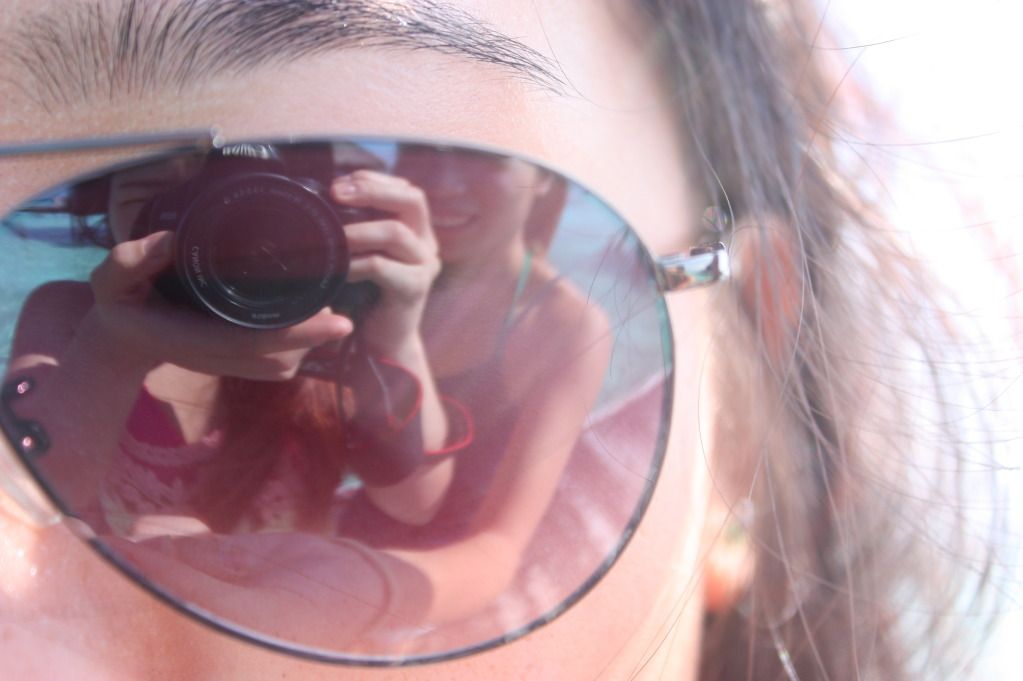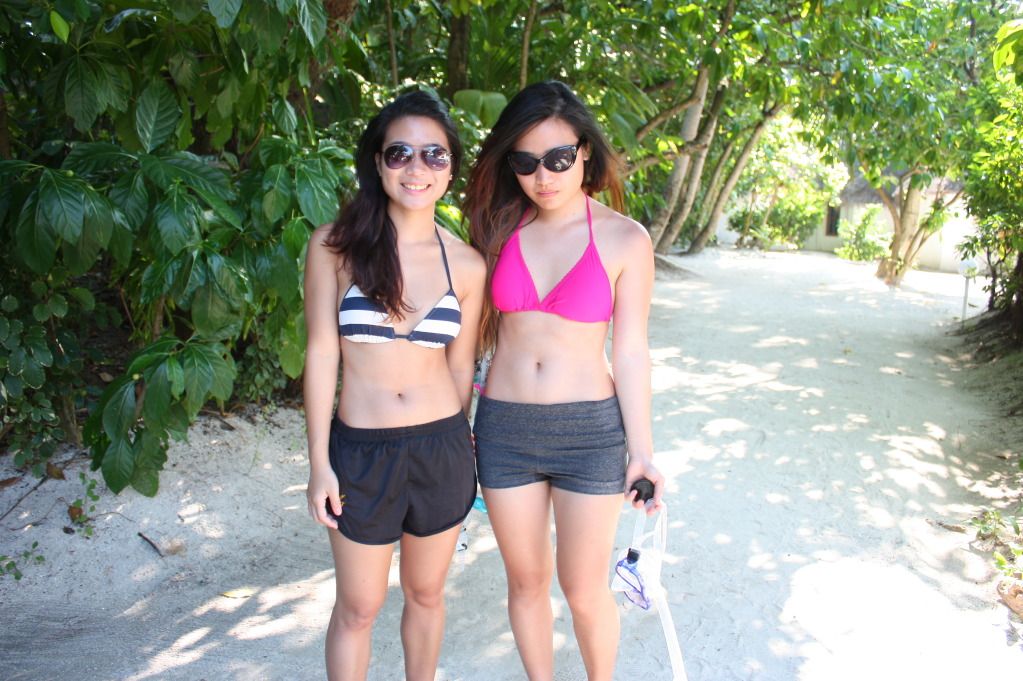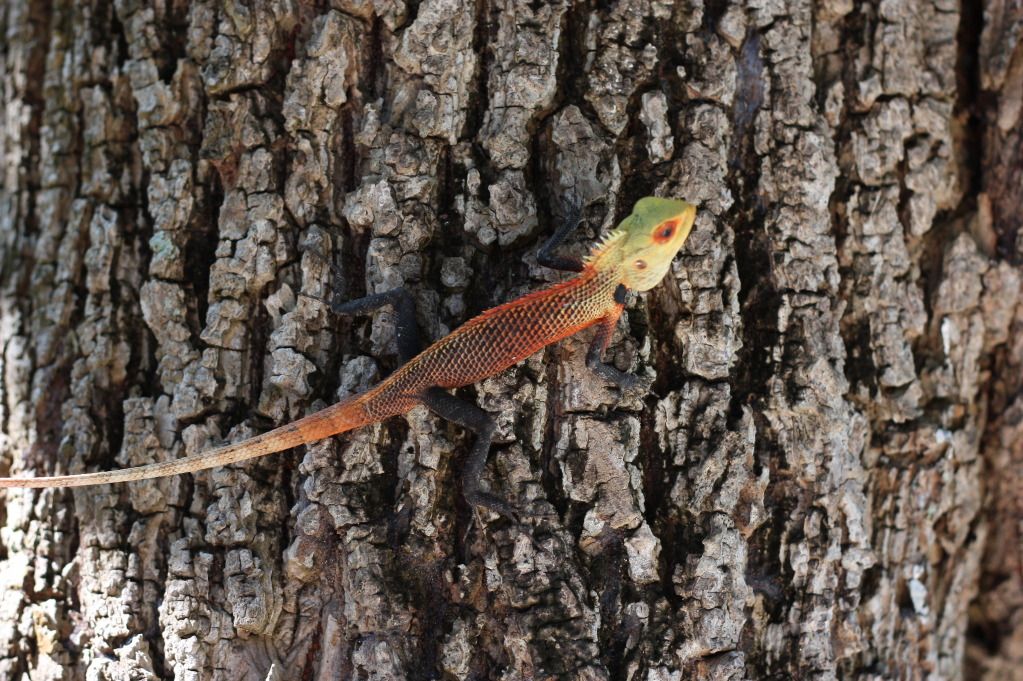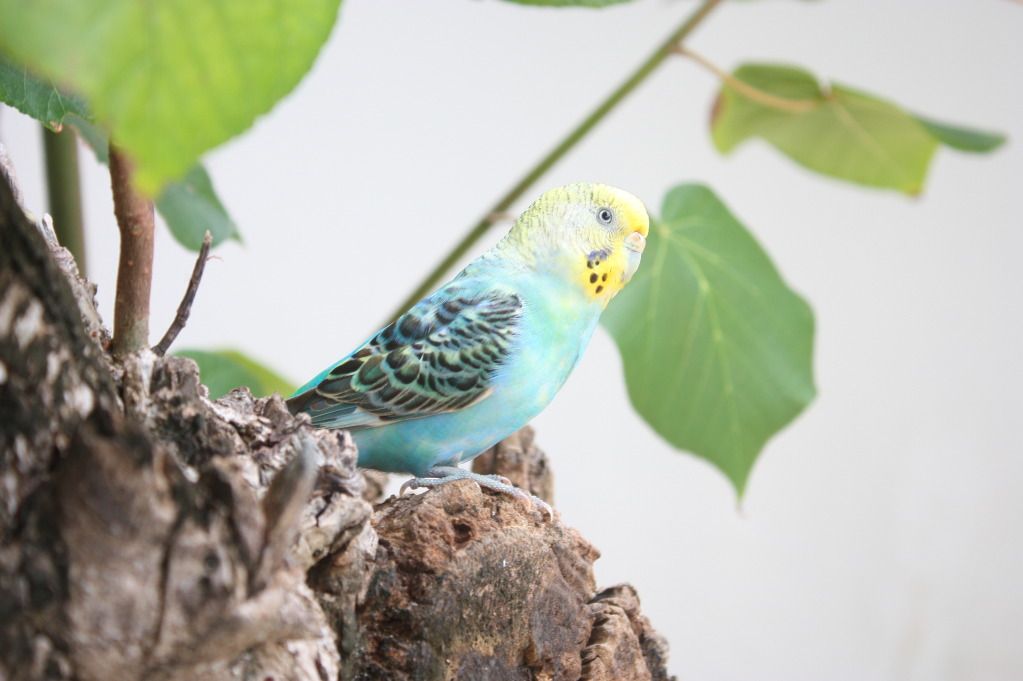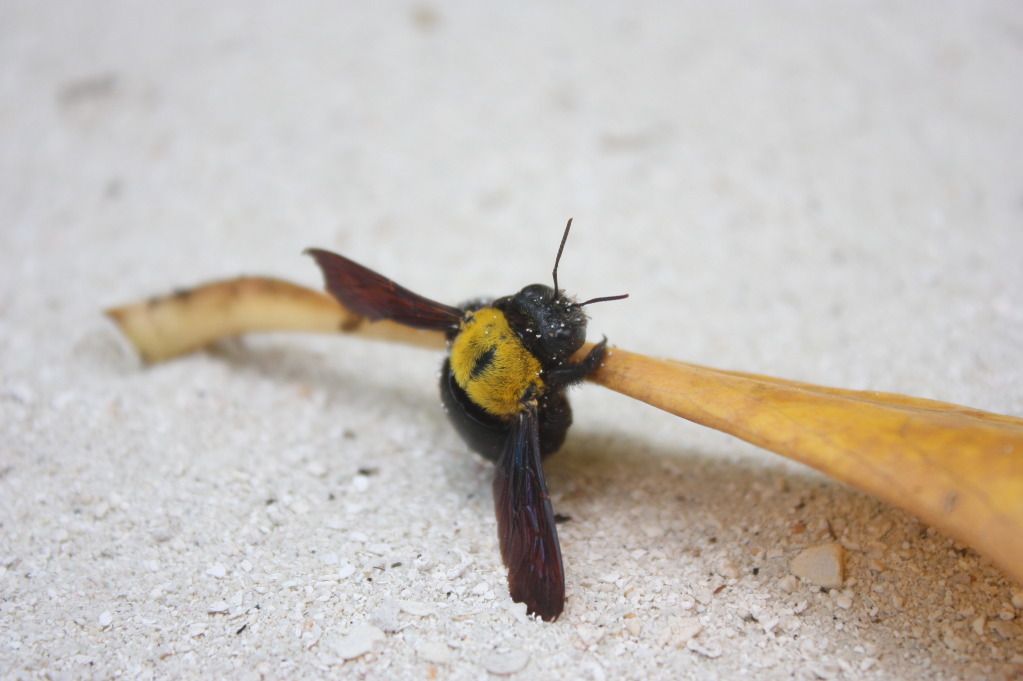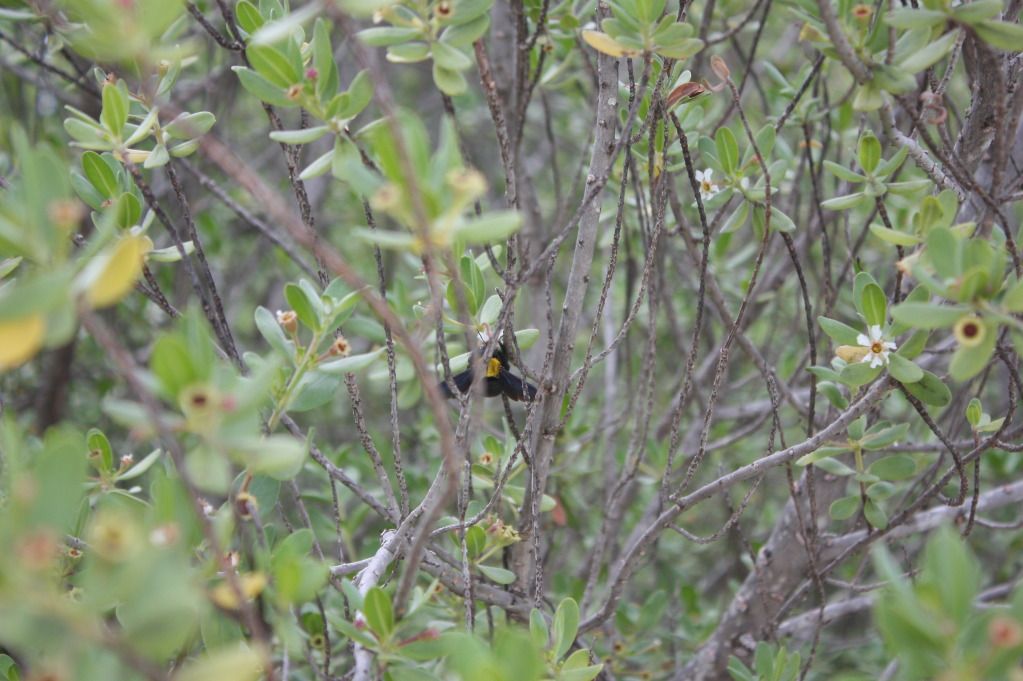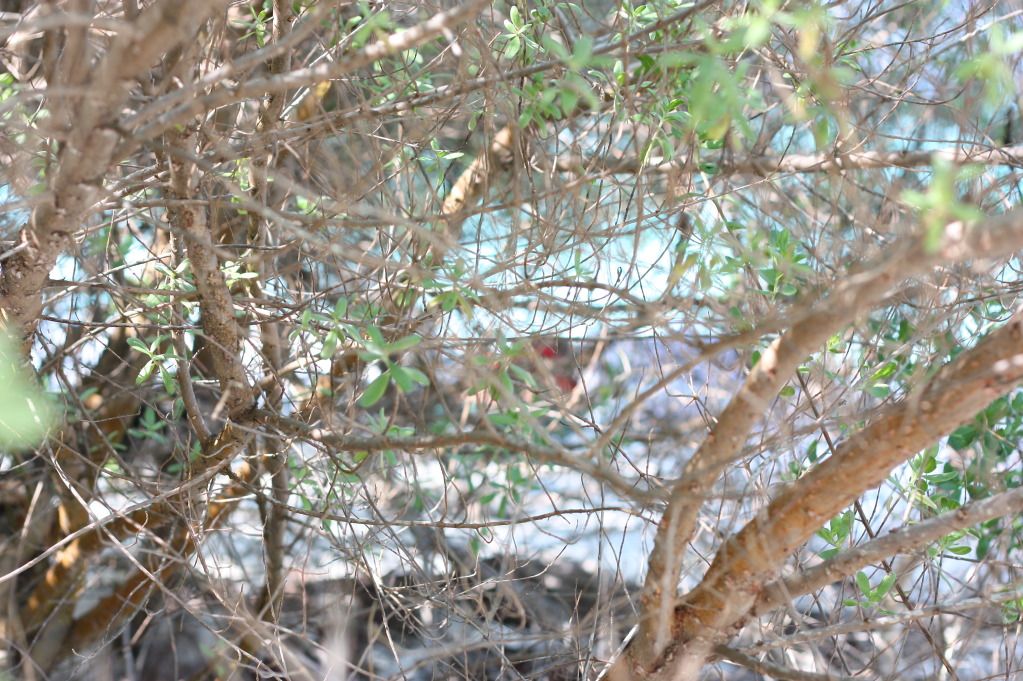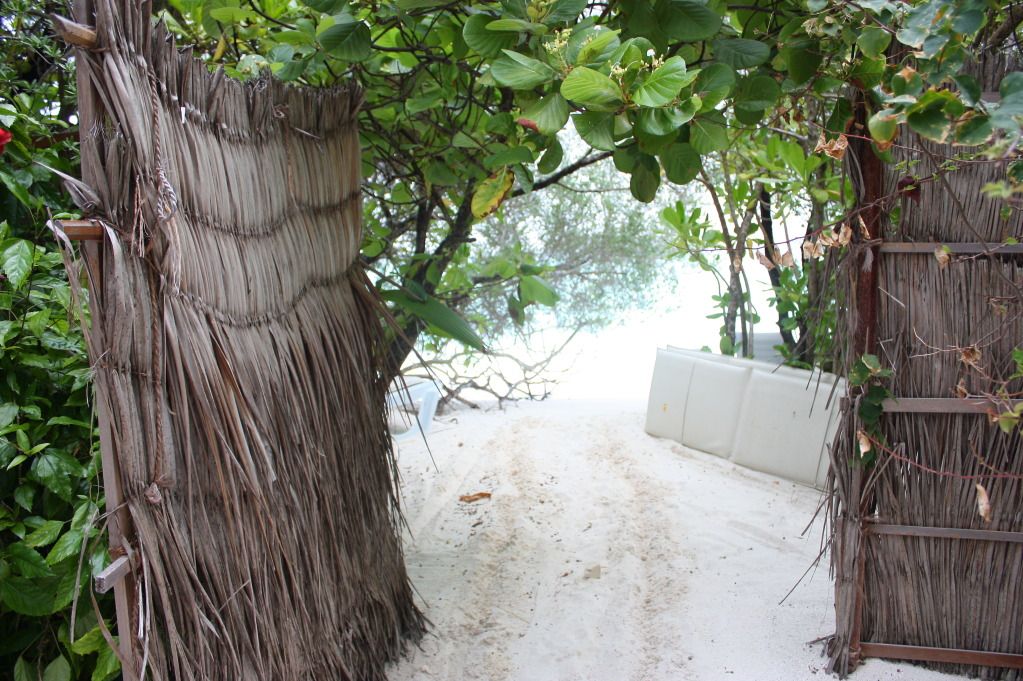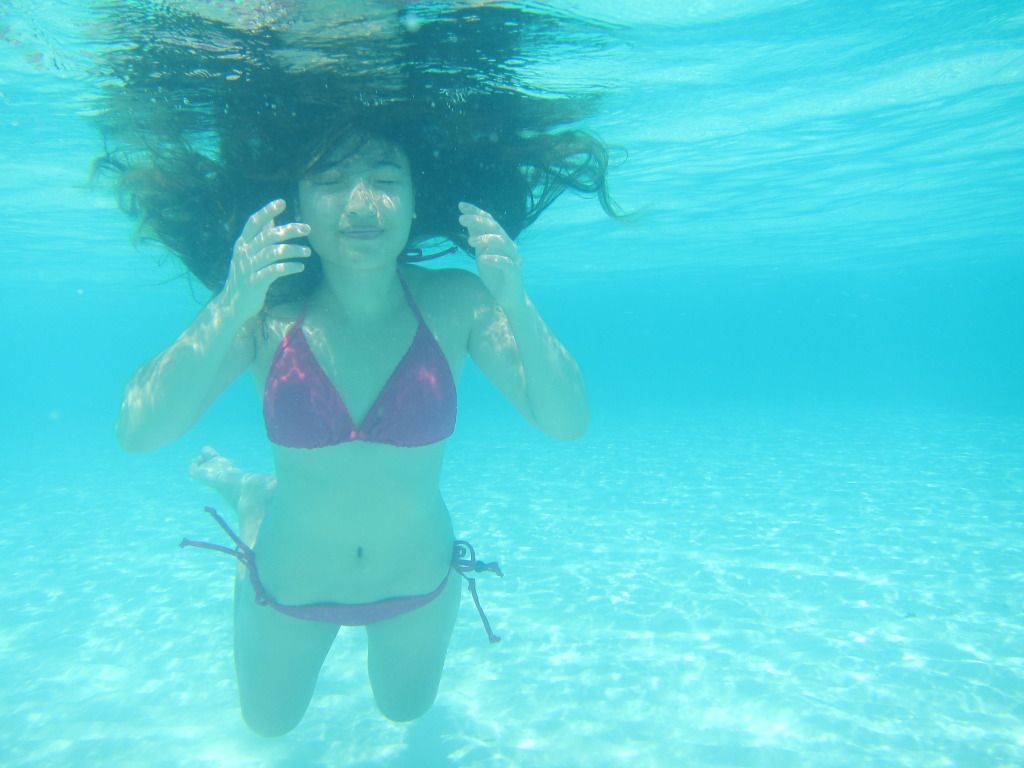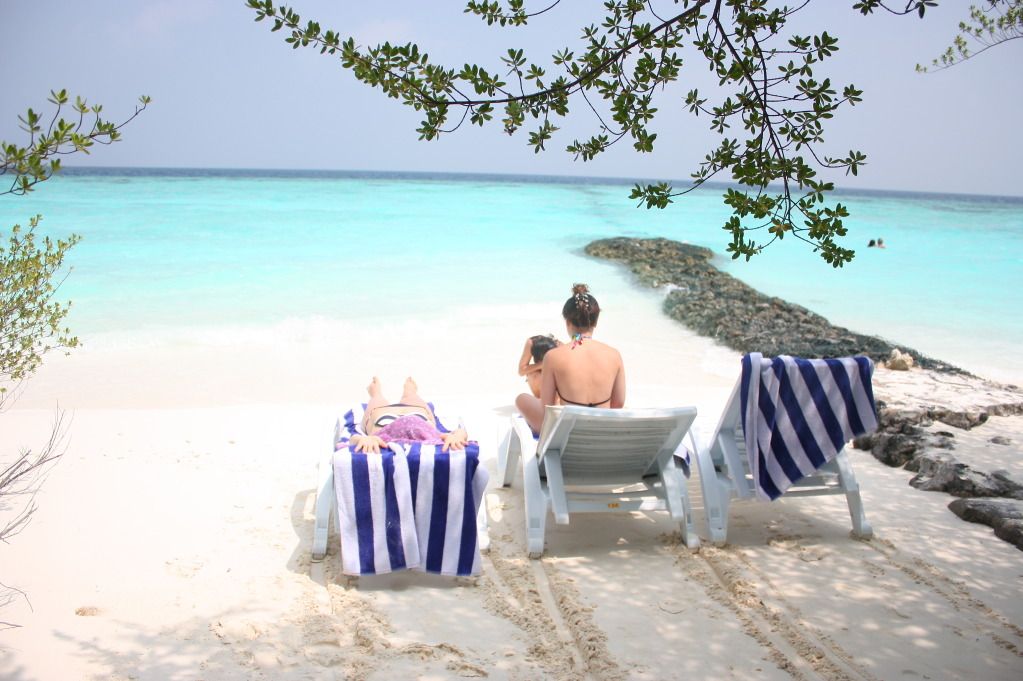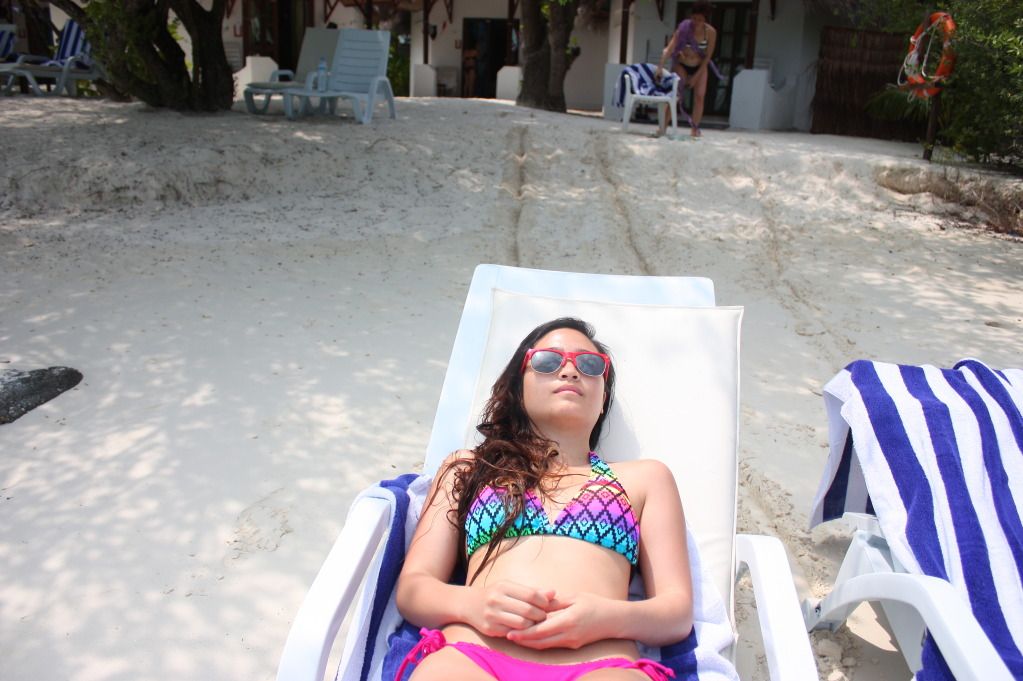 While we were sun tanning, tash was somewhere in the sea doing this...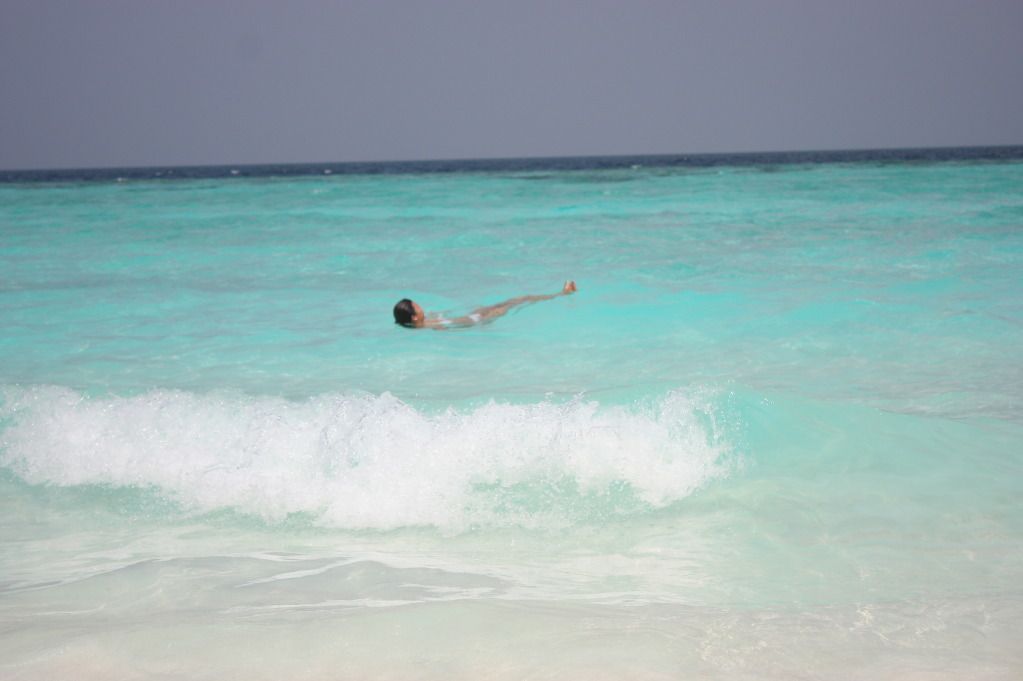 Hahahahahaha js floating on the water like tt! LOL.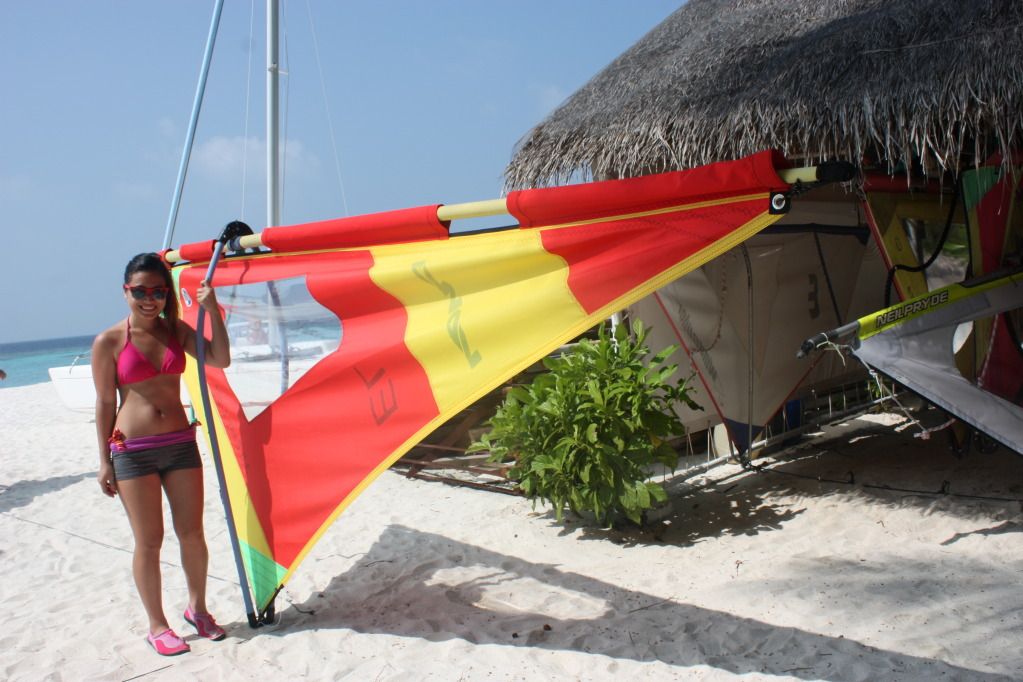 Wind surfed in the afternoon as the wind was better then.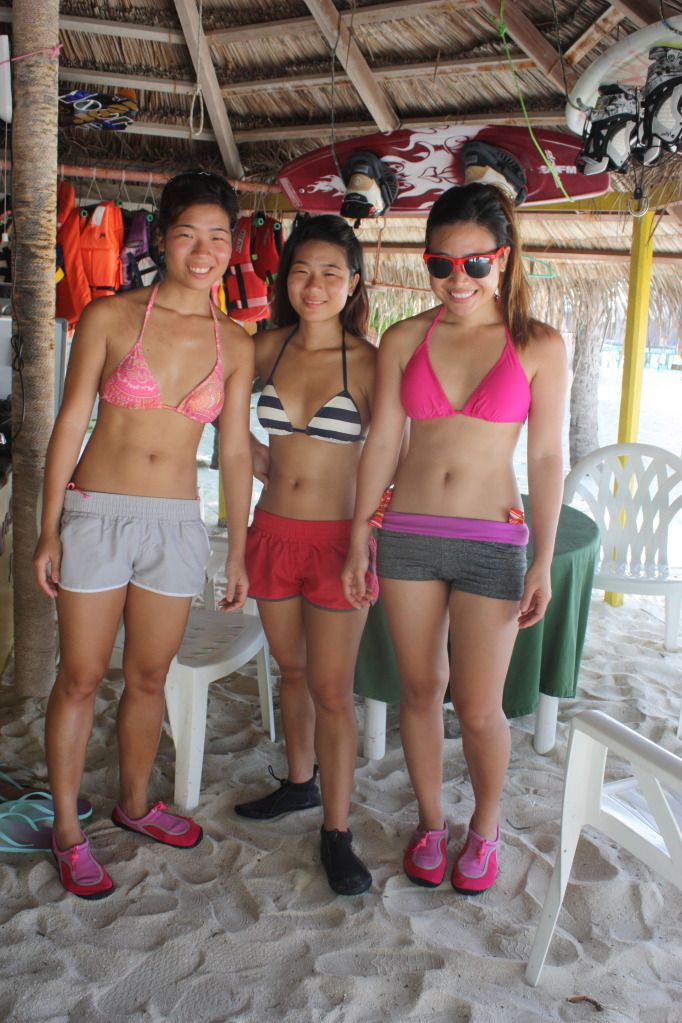 We kinda lied to the guy tt we know how to wind surf. Well, the twins wind surfed before so they know but not me. I had a difficult time staying on my board man. Plus the sail was mad heavy! It cost more if u do not know how to windsurf as the instructors will hv to coach & guide u.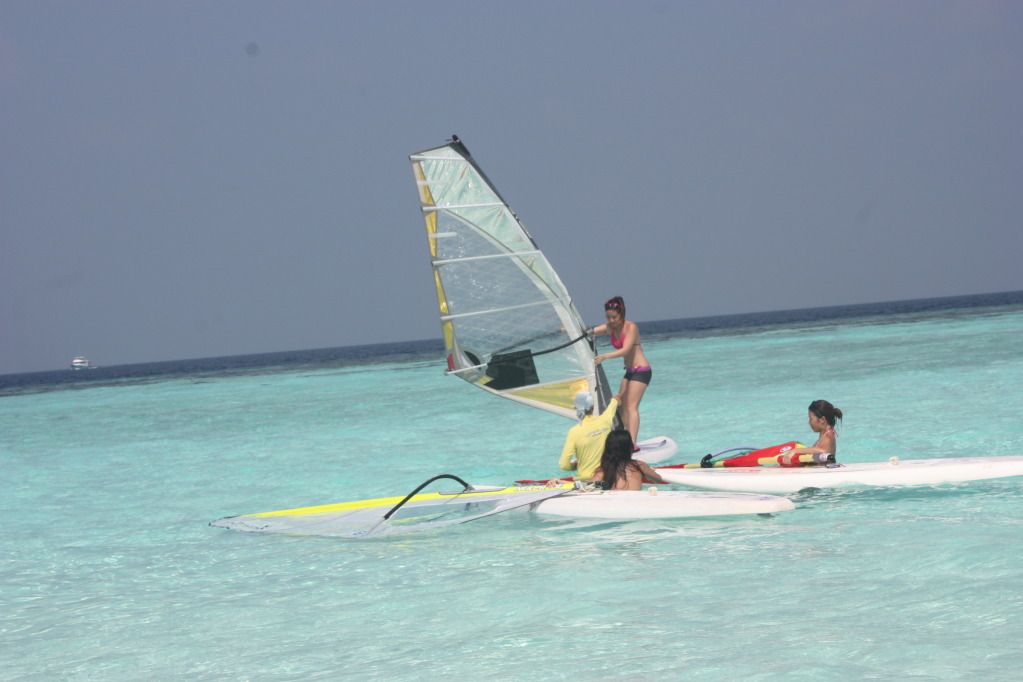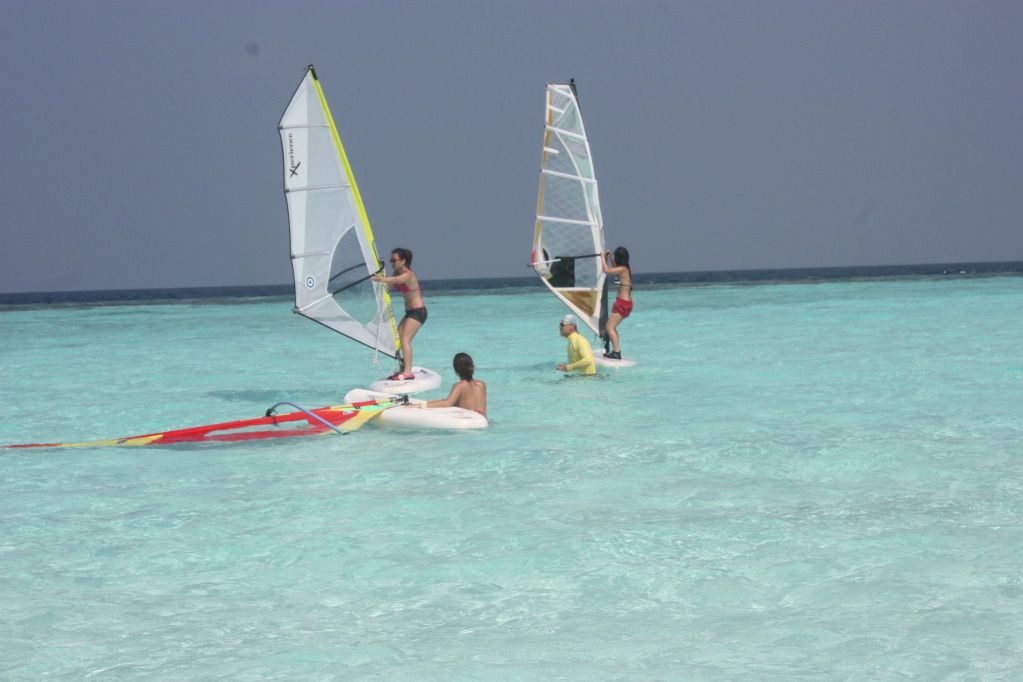 The guy see how we windsurf he also buay tahan alr! Hahahaha. He taught us a bit in the end! LOL.
Tash was the most pro! She made good use of her 1hr by staying on the board & sailed pretty far.
P.S. The one in the photo is not Tash but Nik. Cldnt find a nice photo of Tash.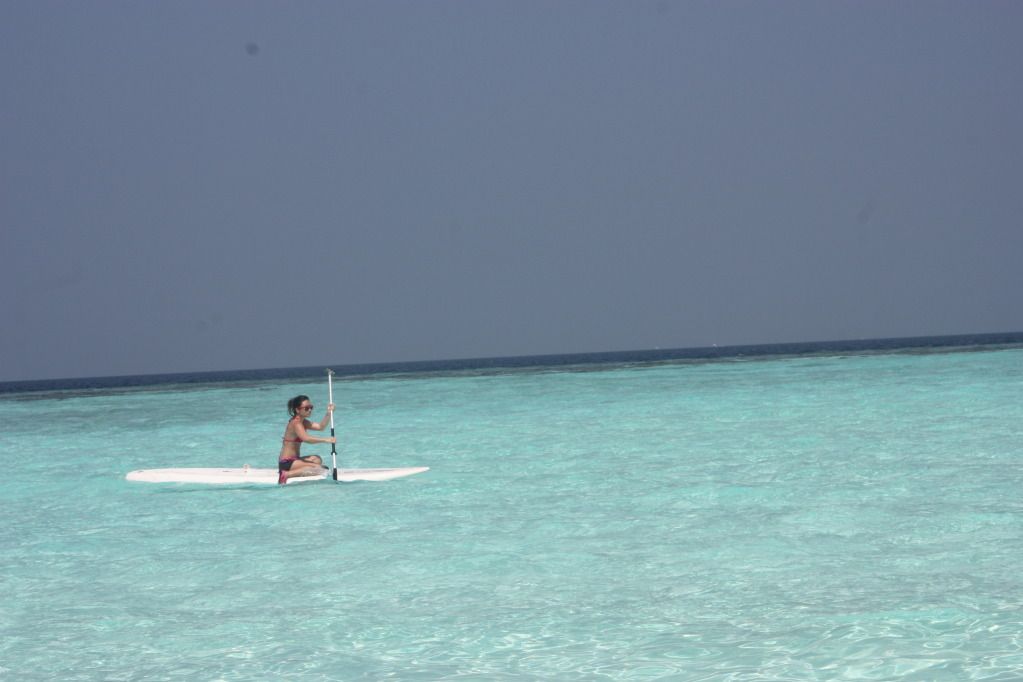 Tt's me on a SUP when the instructors came to save me as the waves were pushing me further out to the sea where there were huge corals & it was dangerous. Supposed to be standing up on the board though. Lol.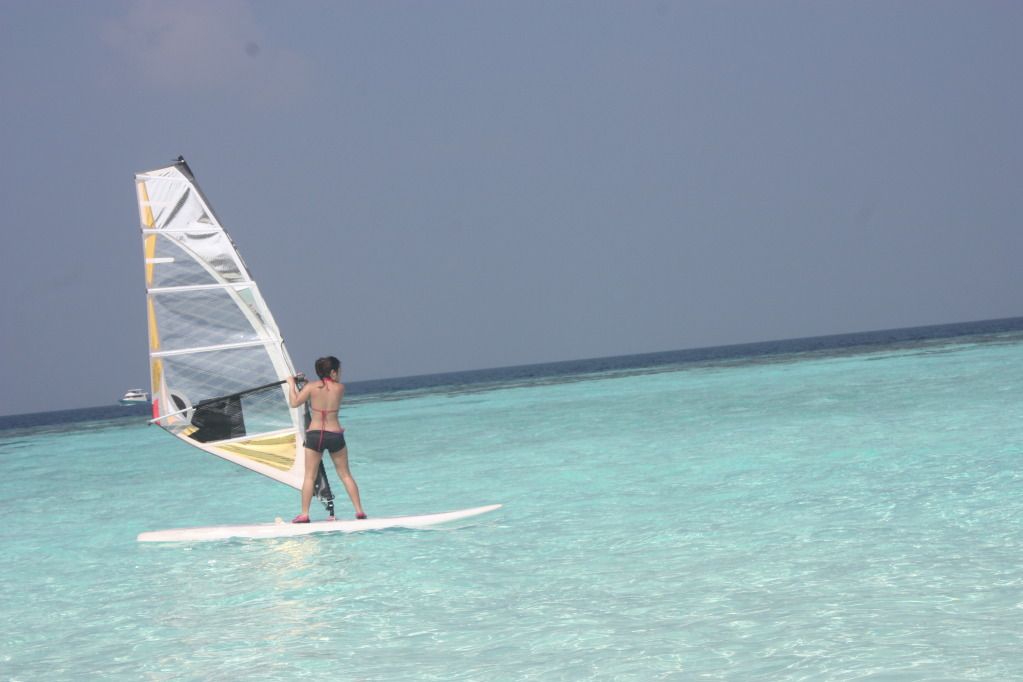 Managed to stay on my board for quite awhile! So proud of myself! Hahahaha.
Before we checked out of our resort, we woke up at 6.30am to snorkel at 7am. We met a friend at the island & he told us there are more sea creatures tt comes out ard tt timing. & True enough, we saw so many sea creatures we nvr saw when we were diving/snorkelling on the other days. It was totally worth it!
The pics below were taken w the friend's cammy as mine died on me :(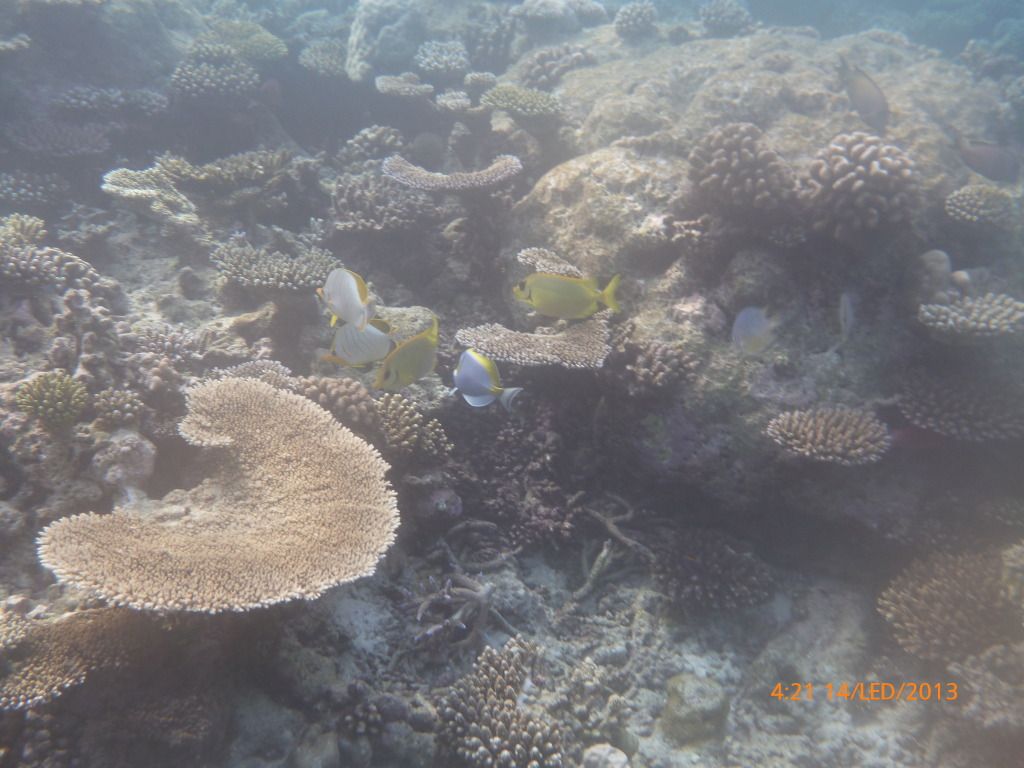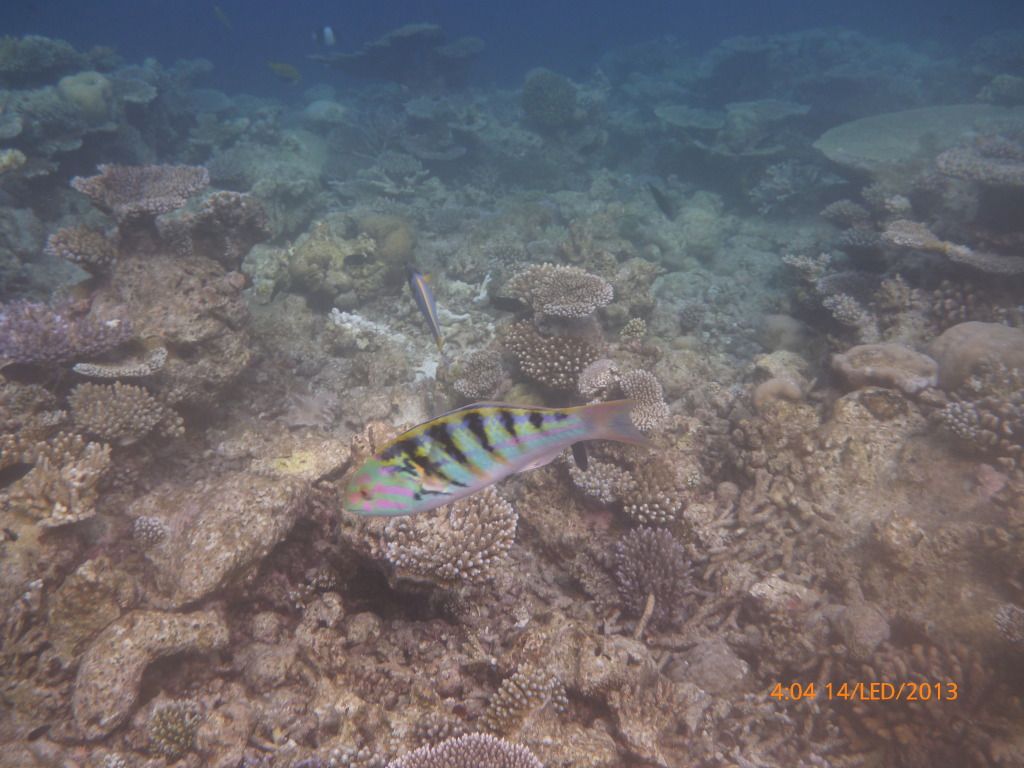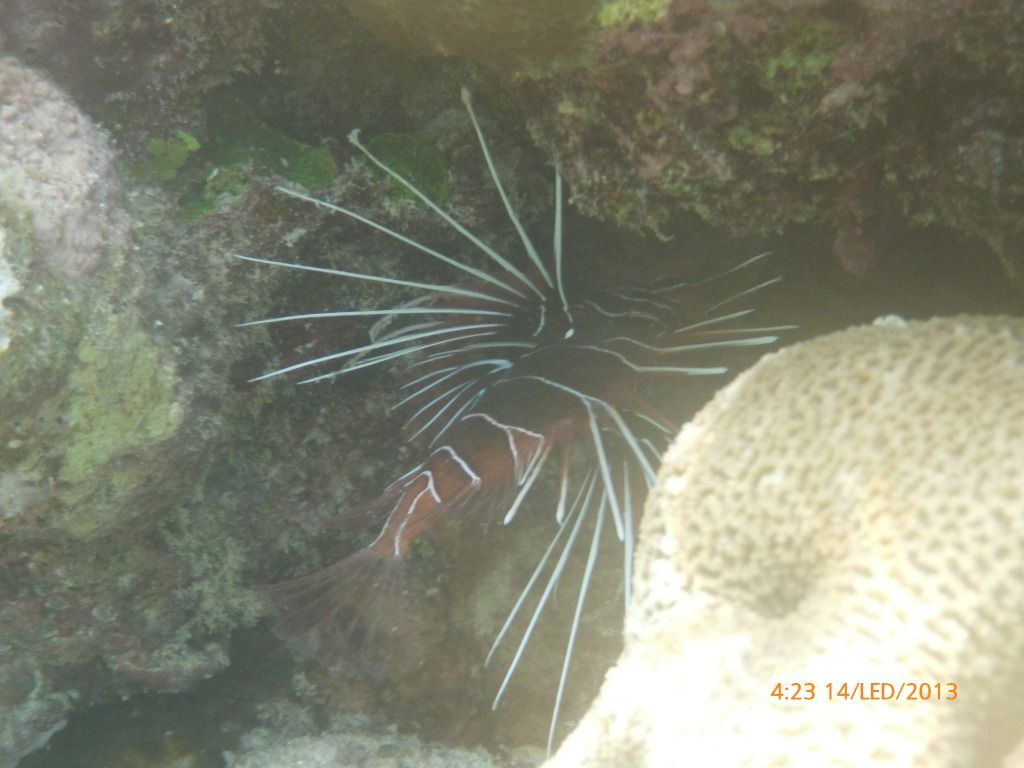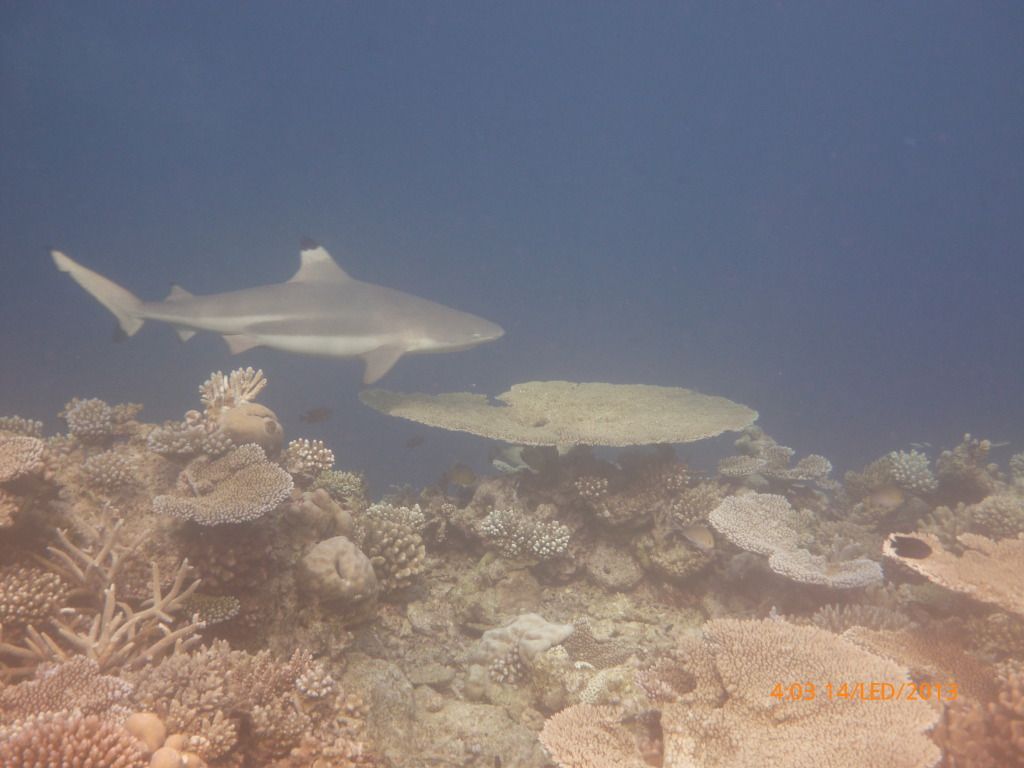 BABY SHARK!!
This right here, wld be the highlight of our trip! Never swam so close to a shark before & it was amazing! & No, they did not bite (: Totally harmless.
If u see carefully, it's actually a Manta ray. It was huge!!! Scary too. It swam so fast i didn't hv time to snap a pic or let alone video it down :(
Sea turtle!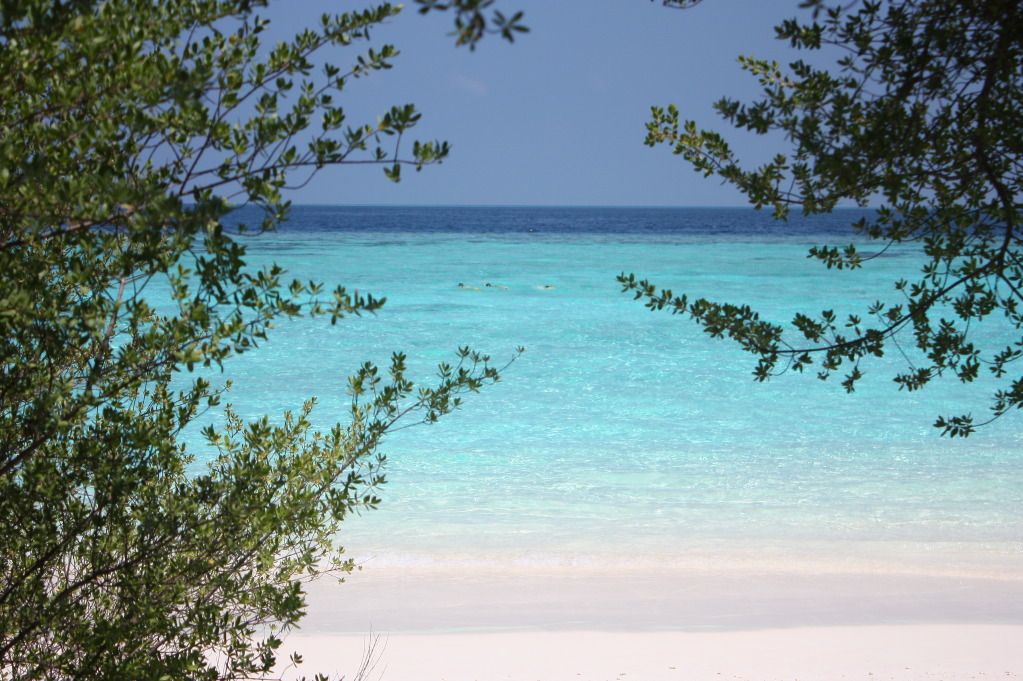 Our stay at maldives has been spectacular & i wldn't mind gng back. Wld love to stay at the Hilton the next time round though. I cldn't hv been more greatful for my mum who paid for the entire trip for us. Def the best trip yet (: