ShiKin brought me to a cafe called, The Loft. She raved abt their waffles & i just had to try it out for myself! I loved the waffles. I would say much better than Wafflelicious. Their waffles are nt so crispy(hard) tt it pains ur gums. Rather, it was baked just right (: The pancakes were not tt bad either. Though i am nt a fan of the pancake batter as it was slightly dense & nt at all fluffy.. I def love their cinnamon apple sauce! Extremely delicious! (:
I have nt tried out their main dishes.Perhaps one day, i'll give it a try (: It is a PERFECT place to chill! So damn cosy & nicely decorated.
The Loft
268A South Bridge Road (off Smith Street)
Opening hours:
Monday to Sunday: 9:00am to 7:00pm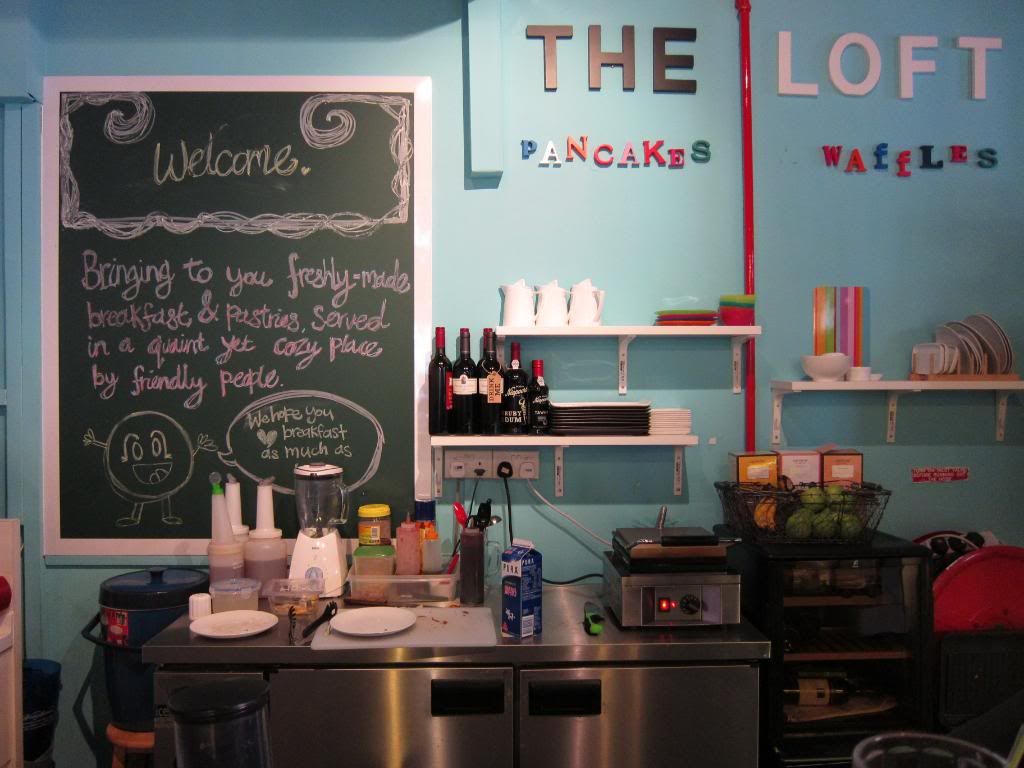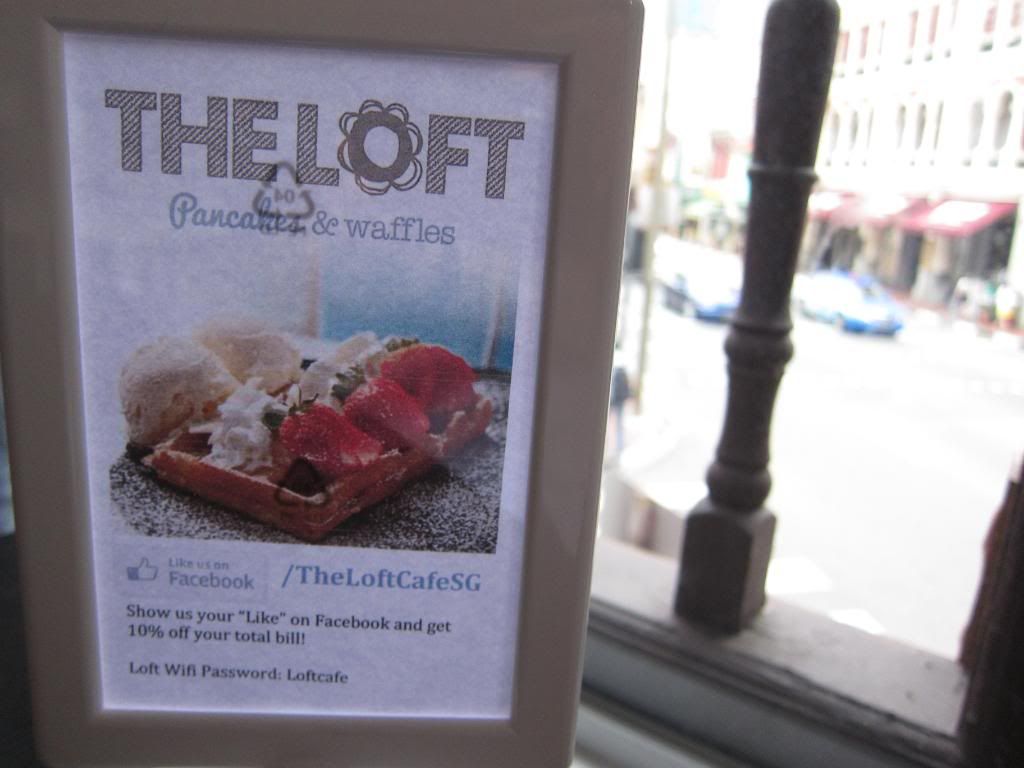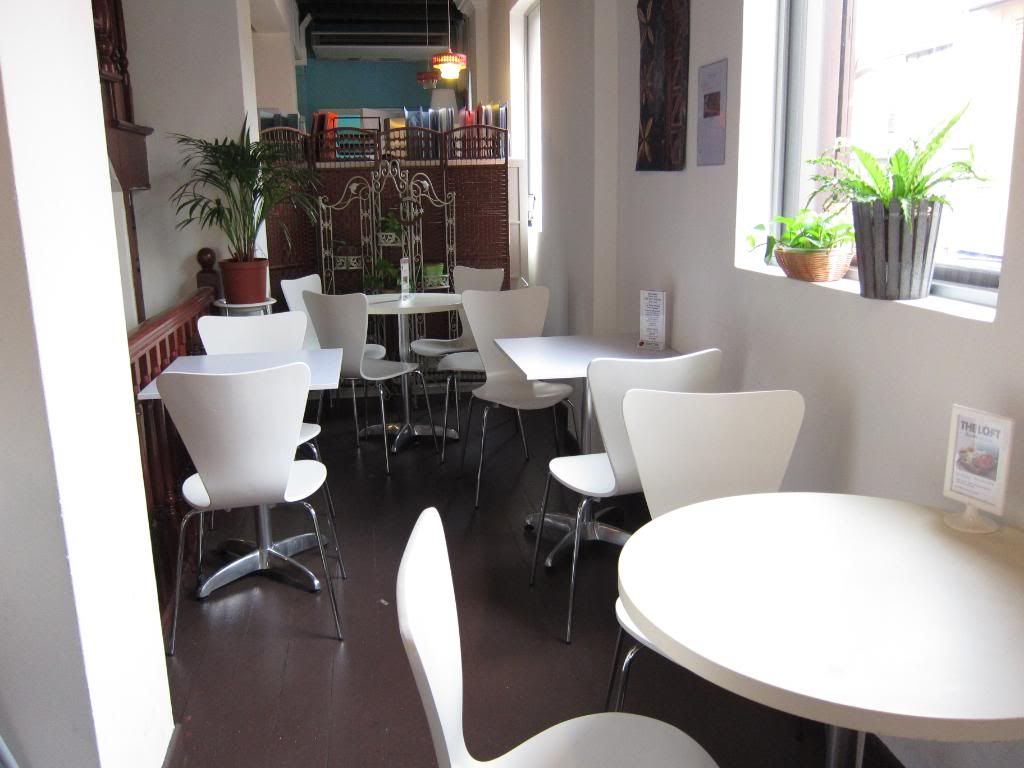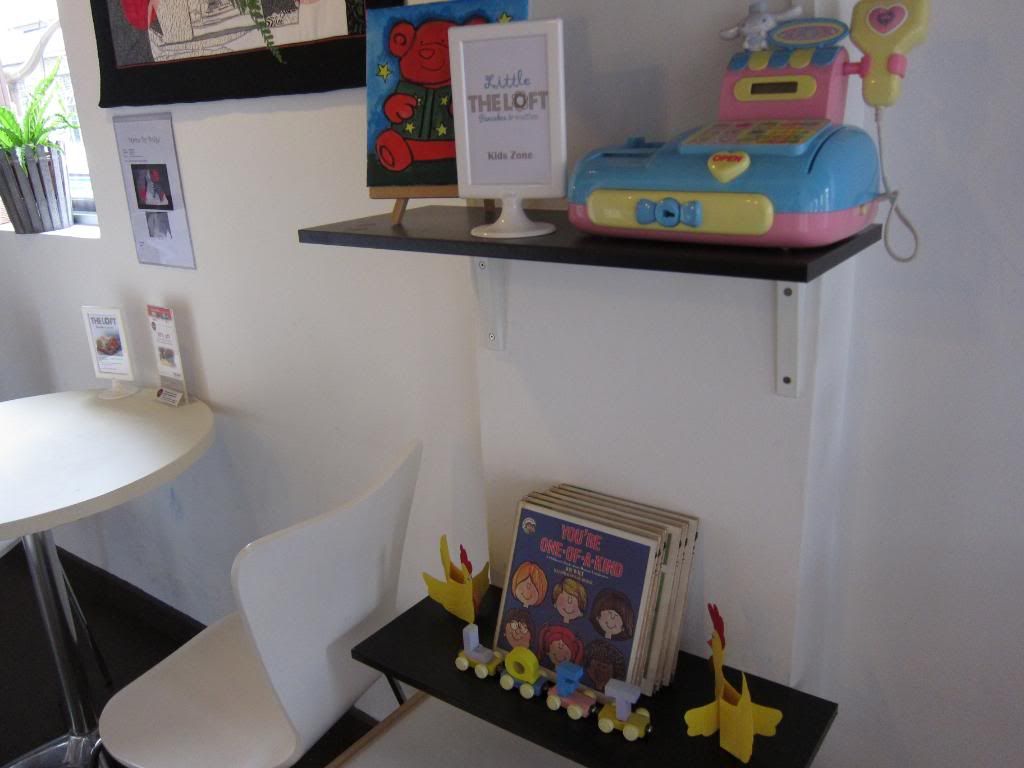 Kid's Corner!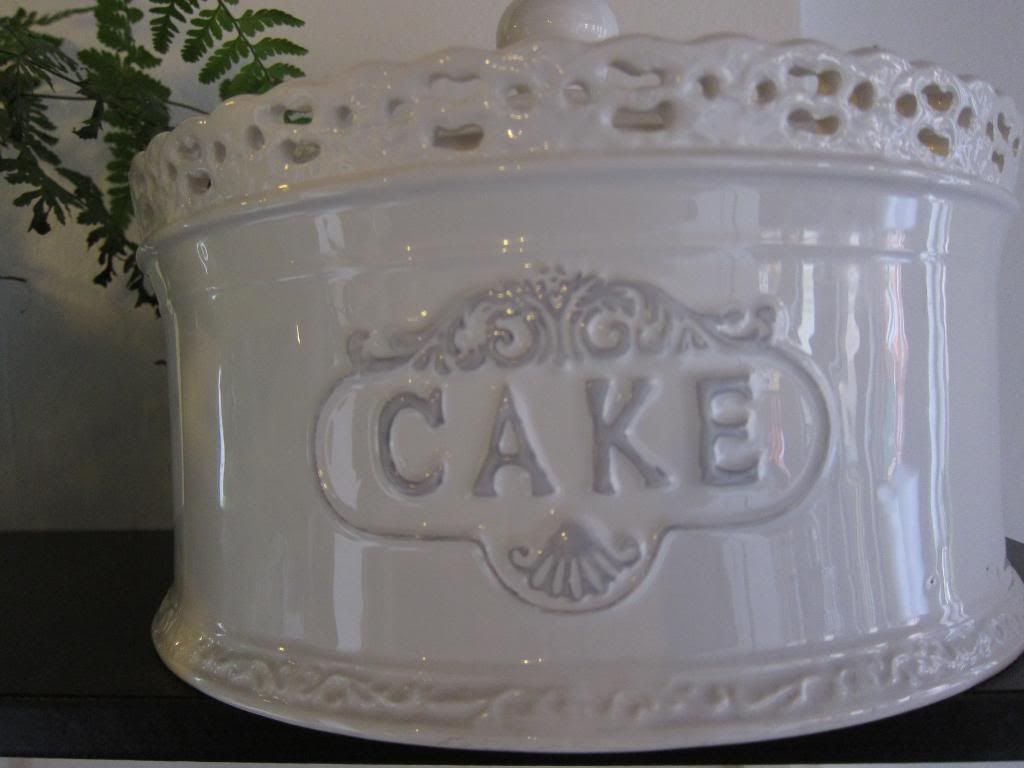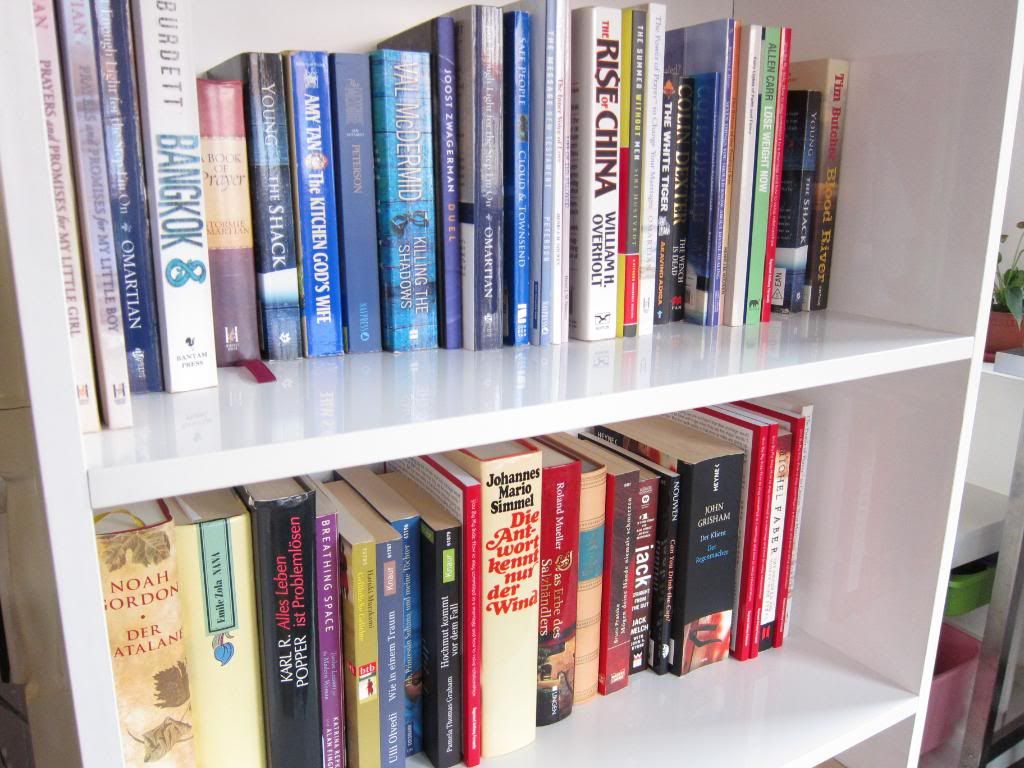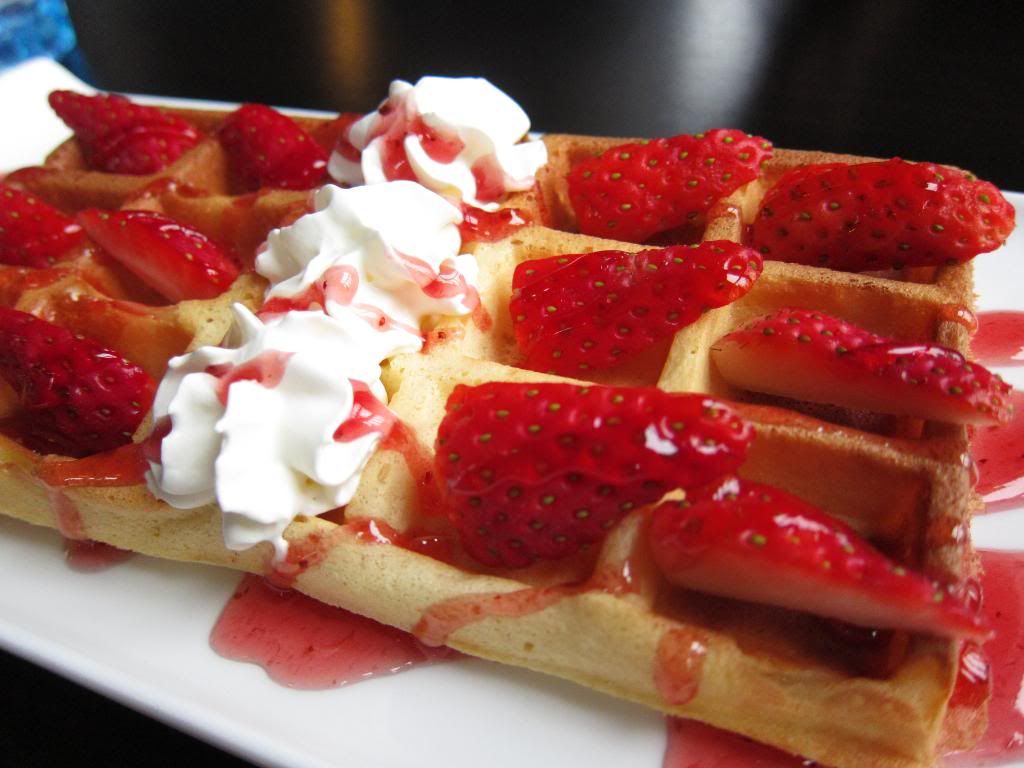 Strawberry Waffles!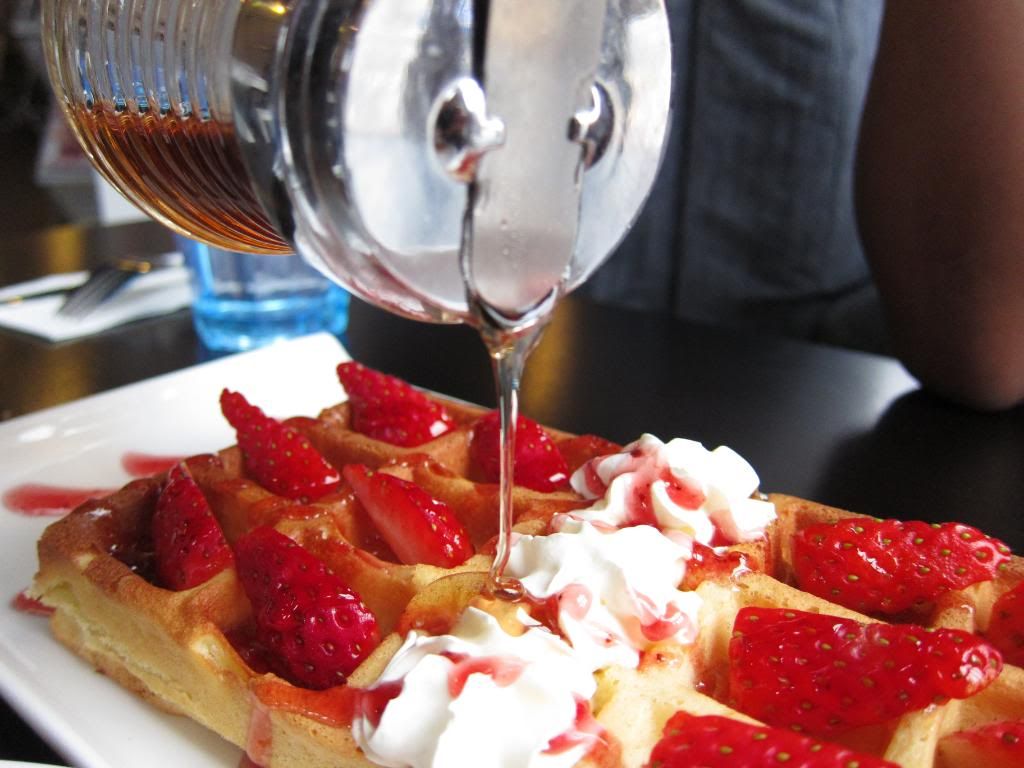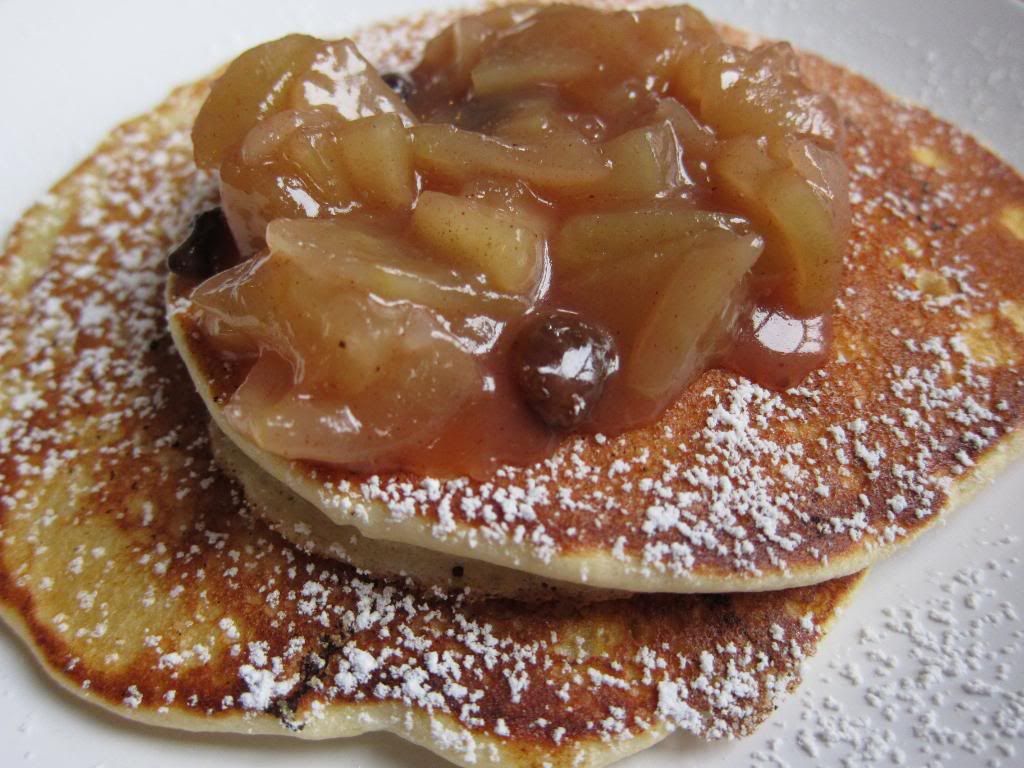 2 Stack twin pancakes w Cinnamon apple & Maple syrup!
Rly yummy! Pancakes goes to well w cinnamon apple!
More information on the cafe & the menu, visit their website
HERE! (The Loft Cafe.)