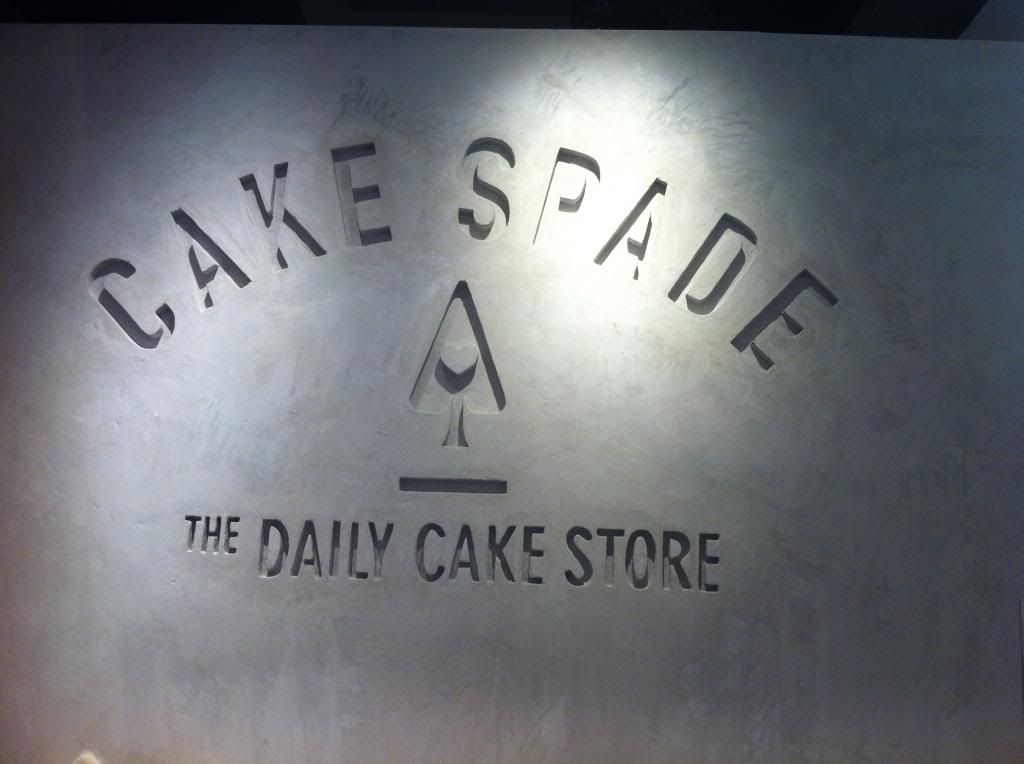 I am a fool for desserts & i have a really sweet tooth! But tt doesnt mean i like every dessert tt's put into my mouth. I am a fussy dessert eater! Hahaha dont even know if that even makes any sense..
But anw, a schoolmate of mine js opened a cake shop called 'CAKE SPADE'. I hv seen her cakes through fb or instagram but never tried it once. Made a trip down to her cake shop couple of weeks aft she opened to try her cakes & i gotta say.. HER CAKES/BROWNIES TASTE LIKE A SLICE OF HEAVEN I SWEAR! I'm not being biased when i say this. The texture of Cake Spade's signature Toufu Cheesecake is damn smooth & not too creamy. Def taste nothing like your usual cheesecake you get else where. This is WAYYY better. I know the thought of toufu in your cheesecake makes you cringe(i did), but trust me, it taste soooo good! So good u wanna have another slice!
Also, the brownie is fudgy & chewy!!! Just the way i like it & how brownies should be(to me at least)!! Brought 3 of my friends there & they all loved it too! Even R, who's not a dessert person absolutely loved 3 cakes he tried!
YOU GUYS HAVE TO HEAD DOWN TO CAKE SPADE TO TRY THEIR DESSERTS! IT WONT DISAPPOINT IT'S TT GOOD!
Cake Spade
Opening hours
Mon - Thu: 12:00pm - 8:00pm
Fri - Sat: 12:00pm - 10:30pm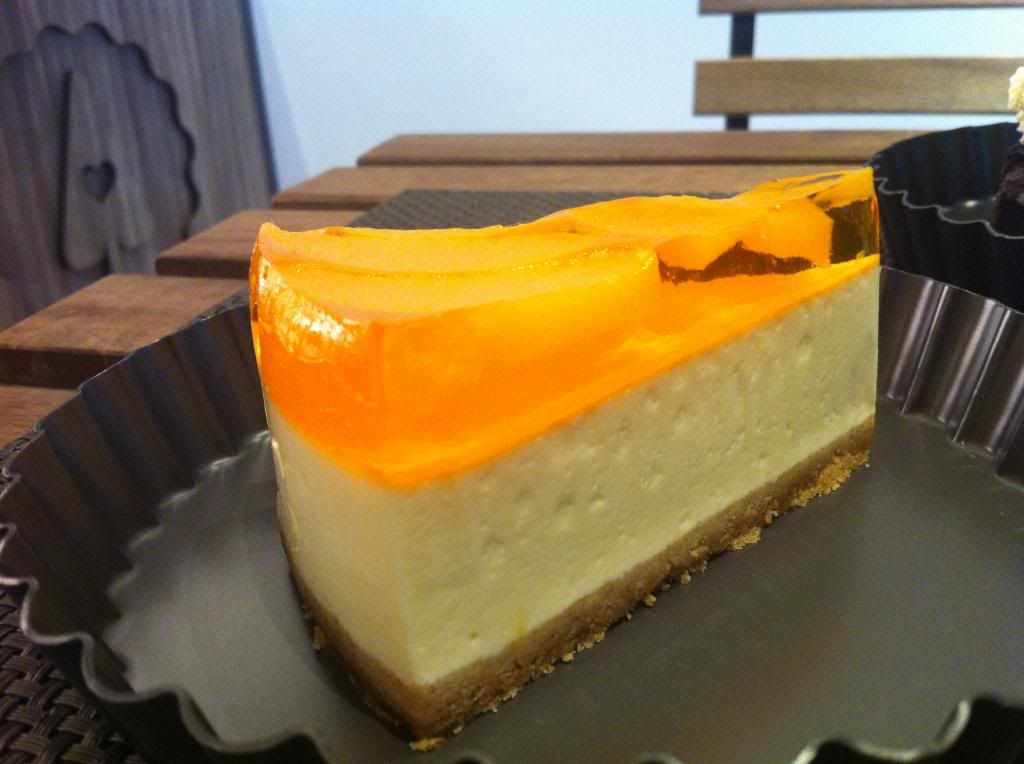 Signature dish: Peach Toufu Cheesecake.
This is a MUST TRY cake!! It's sooo good the texture is extremely smooth & it melts in your mouth! I also love the fact that the digestive biscuits are thick & super yumz!!
They also have Strawberry toufu cheesecake which is their signature dish tgth w the Peach toufu cheesecake! (: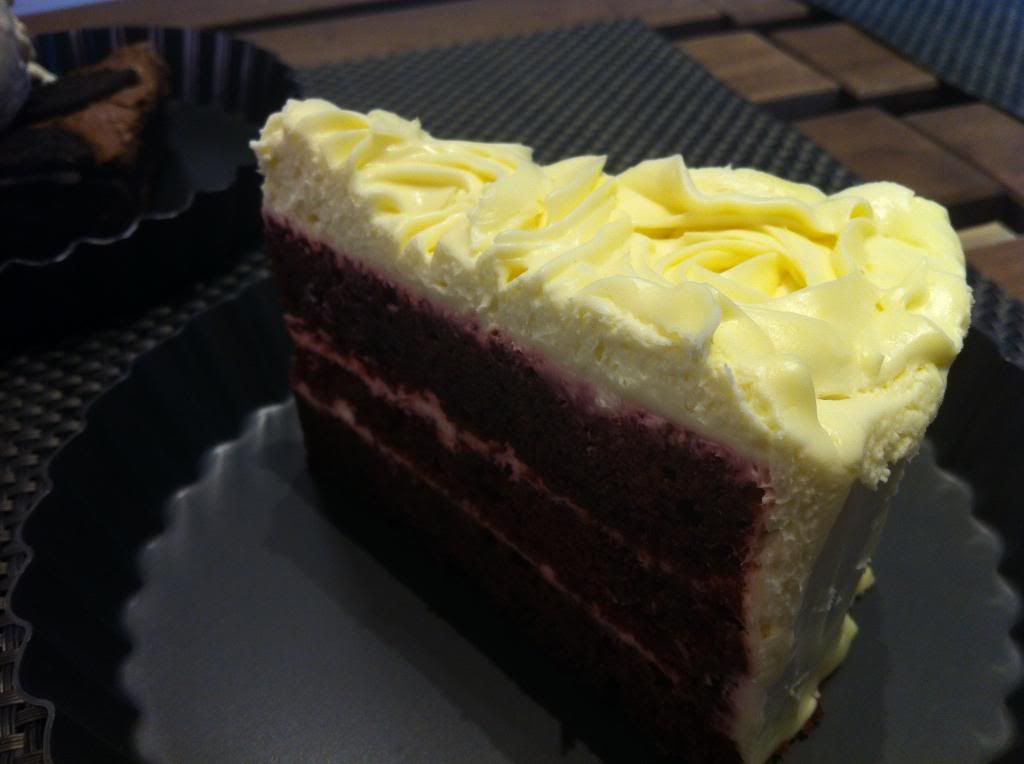 Red Velvet cake w creamcheese frosting.
I like that the Red velvet cake was moist & the creamcheese frosting was just nice.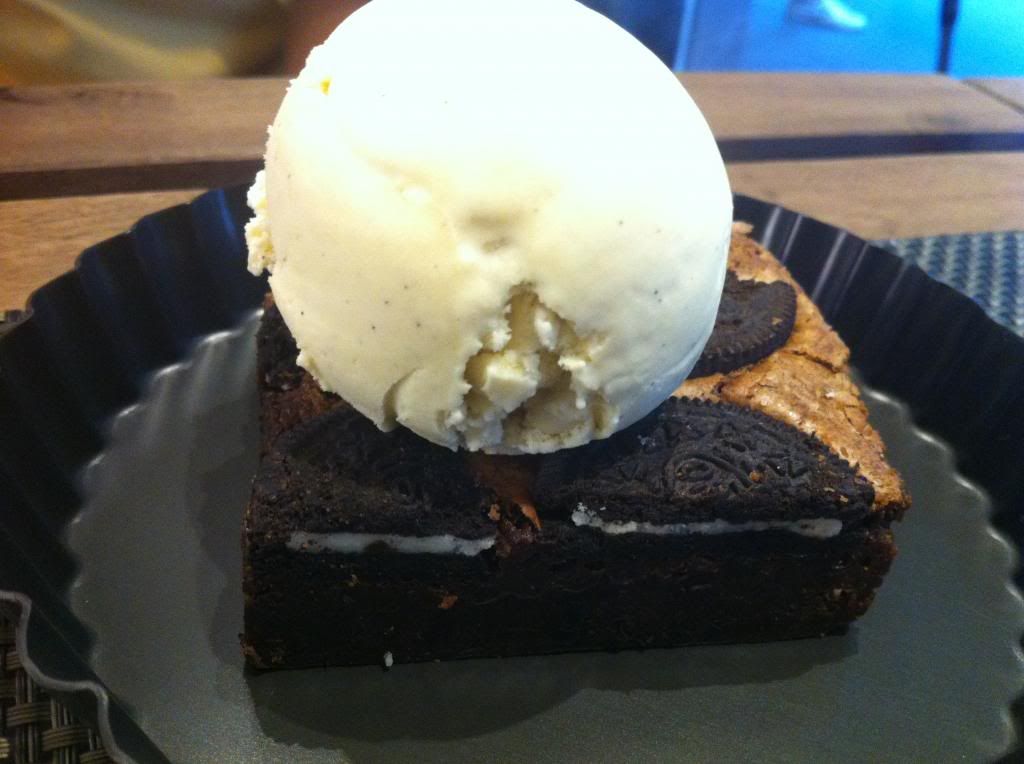 Oreo brownie w a scoop of Vanilla ice cream.
This is my 2nd Fav!! (: The brownie is fudgy & very chewy. Super yumzzz!!
So hurry down to Cake spade & try their delicious desserts! I am salivating as i'm typing this post! Hehe.