I often wear dresses but on one of the days, i decided to wear my newly purchased F21 ripped jeans & Path Finder shoes. Looking like a rockstar. Hahaha.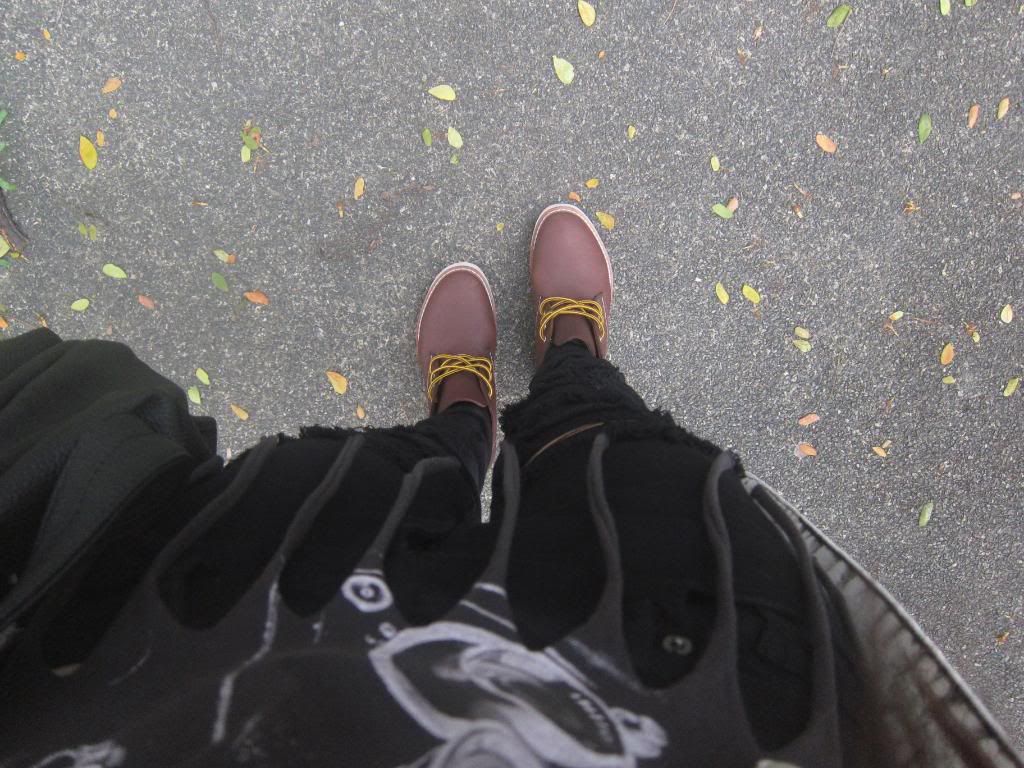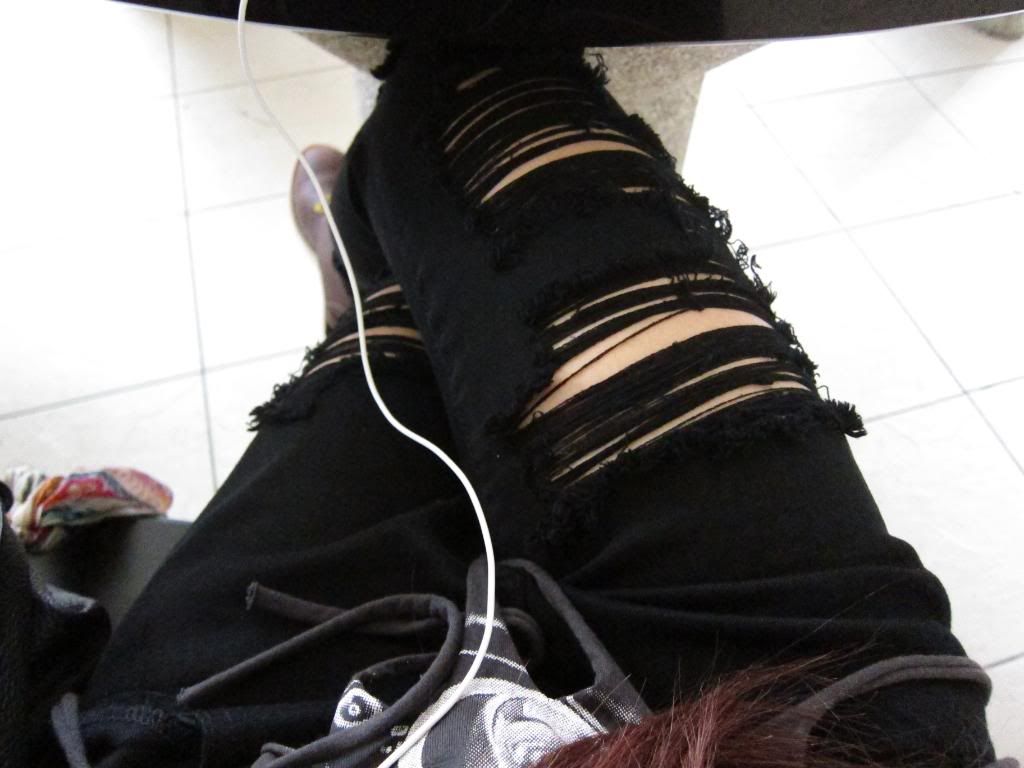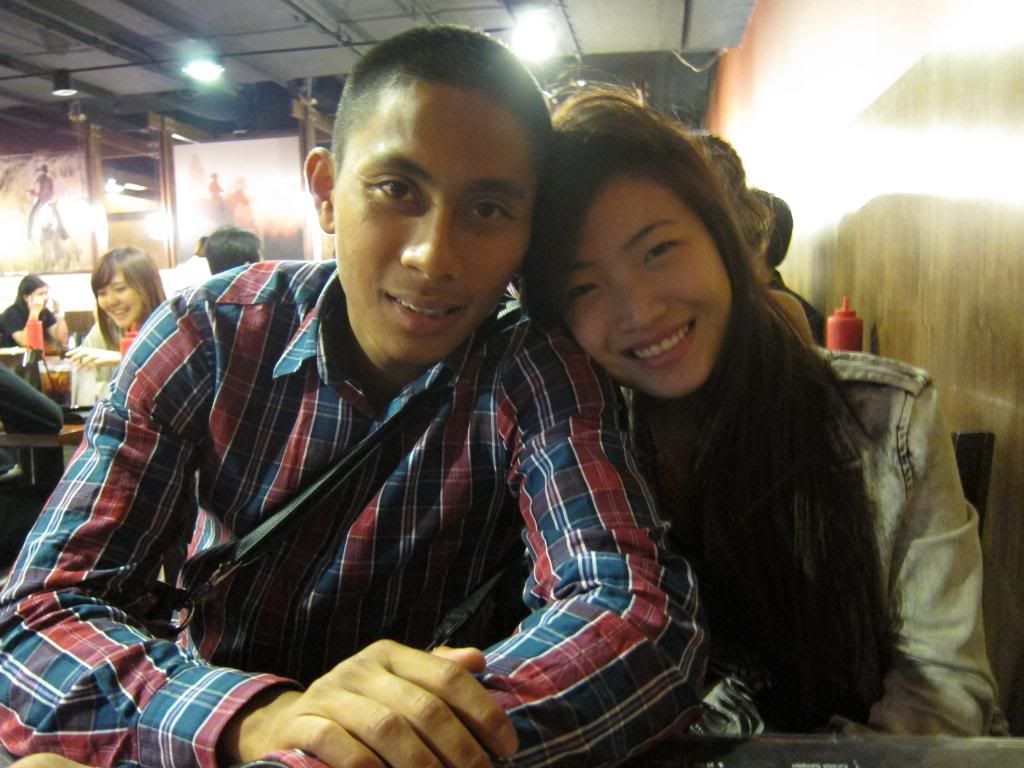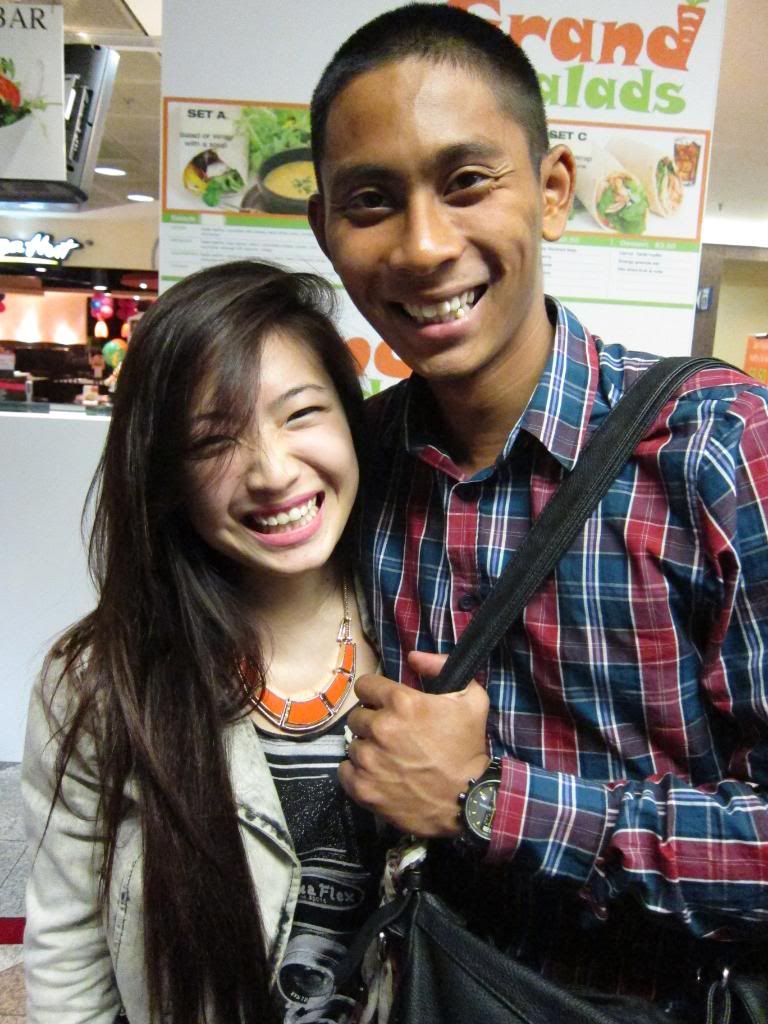 Haha R looks funny w a botak head right? Lol oh wells. Every guy has to go through the '
Botak head
' phase. Not many come out looking good. R's js one of the unfortunate ones.
But i'm always fixated on his beautiful huge eyes. He has rly pretty eyes i swear!! I can stare into his eyes like, forever? Hahaha. Real life nicer. This picture does his huge ass eyes no justice!!! LOL.