Smile like never before.
Rip your heart out & just..

Smile.
Sorry for the lack of update. O's has started & so far, the papers are alright. Not too bad. English & Math paper down. 4 More subjects to go!
Many things has happened recently. So i'll start with my birthday celebrations over the weekends first.
NOTE: SUPER LONG POST.
On friday night, while i was watching tv, wearing super large tee & large pants (super unglam), the twins suddenly came from behind & started singing '
Happy Birthday
' while holding a cake. I was surprised. I knew they were in their room doing a card for me, but i def did not expect a celebration. The cake was delicious- Haagen Daaz Choc Chip Ice Cream cake. Anyway, the twins & Sx gave me a
tin of Choc Hello Pandas, hand-made card, Turquoise ear-rings, White braclet & $150!
:D Lol.
Saturday night, met Beloved, Stacy, Hid, Javier, Joe, Ken, Gary, Firman to go the Night Safari Halloween Horrors. In the bus we alr saw a super scary guy. After the mega long super packed bus ride, we reached our destination & it was super duper packed! All the way outside near the mainroad ppl were seen queuing. Insane. It was ultra hot too. As our tix were booked, we had a fast entry in (: But we had to queue up to get in, which took quiet awhile. When we were sitting ard, suddenly Zy came from behind & covered my eyes. I was thinking who the hell is tt. I turned ard & Zy was smiling from ear to ear. Lol. So cute. Super shocked tt he was there. Initially i thought he was there with his friends. Didn't know he was there for me. Lol. No wonder Beloved dissappeared for so long! Lol. When we were finally in, it was quite fun. Never been to Night Safari before. There were several ppl to scare us along the way. Some of the 'scary ppl' were quite funny. Overall, it was quite fun. Getting scared by the dressed up Halloween ppl, seeing my friends get frightened, seeing Stacy get chased by a dracula -.- Tt was classic.
It was close to 11pm alr by the time i reached home. & I thought everyone went home too. Zy came over to my place & as i was feeling super sweaty & sticky, i took a bath. Wearing again, a huge tee but this time, smaller shorts (: The tee was so huge tt it covered my shorts. When Zy told me he had to "leave", i walked with him to the door & when he opened it, all of them were standing outside my place, sweating from head to toe, holding sparklers & a cake. I was flabberghasted. Totally did not expect a celebration. I wish i could take a picture of them standing outside my house then. It was super sweet. All of them sweating like hell, waiting outside my house, lighting up the sparklers & cake. Super sweet (: They came in & started smearing cake on each other. This is the first time in 18 years of my life, tt anyone has ever smeared cake on my face. Lol. & They showed me
no mercy
!!!!! I
JUST
bathed. Clean & smelling so nice. Then all the smelly ppl smear cake on my face & hair!!! Lol. JUST bath. Then they started runing all over the plc smearing cake on each other. LOL. Super funny. I had fun (: But i had to bath again -.- Lol.
I had little sleep for church & was kinda tired. They celebrated my birthday for me too. That, i expected it alr. Lol. Anyway, the best part of it is tt i received Elle'shand-made cards!!! Her handmade cards are super duper nice to the maxxxx! & A
4-way dress
. So cool right. Lol.
Actual birthday, as i was the start of O's, couldn't do much. Had a birthday dinner with my mum at Ichiban. & The week before my birthday lunch with my dad at a peranakan eatery. It was nice spending time with them (: They brought me to my 2 fav food in the world -
Jap & Peranakan :DDDD
Here's a proper '
thank you
' appreciation from me to those who celebrated my birthday. I'm sorry i did not send a proper msg to thank ya'll. My phone bill was high & my mum was gonna cut it. So.. Yeah. (:
Firstly,
THANK YOU
to all who celebrated my birthday. I really appreciate it.
Secondly,
Zy, Beloved, Stacy, Joe, Hid, Javier, Wx, Samuel, Ken, Firman, Gary
.. To this awesome bunch of ppl whom i love so muh thanks so much for planning this wonderful surprise for me. Despite the fact tt some of you have a curfew, yet you sacrificed your time to celebrate my birthday (: From the surprise of Zy at Night Safari, to the surprise at my house & sweating like mad.. I appreciate every single thing (: Thanks for not only celebrating my birthday for me, but putting a smile on my face. I now know who my true friends are (: & Ya'll mean alot to me. I had fun & again, thank you for everything :DDDD
Thirdly, to those who texted me wishing me '
Happy birthday
'. When i woke up there were 20 msges. More came during the rest of the day. & Also those who wished me on fb! I was shocked when i opened my acc. There were like 3 pages of wishes. Did not expect so many. Thanks alot ((: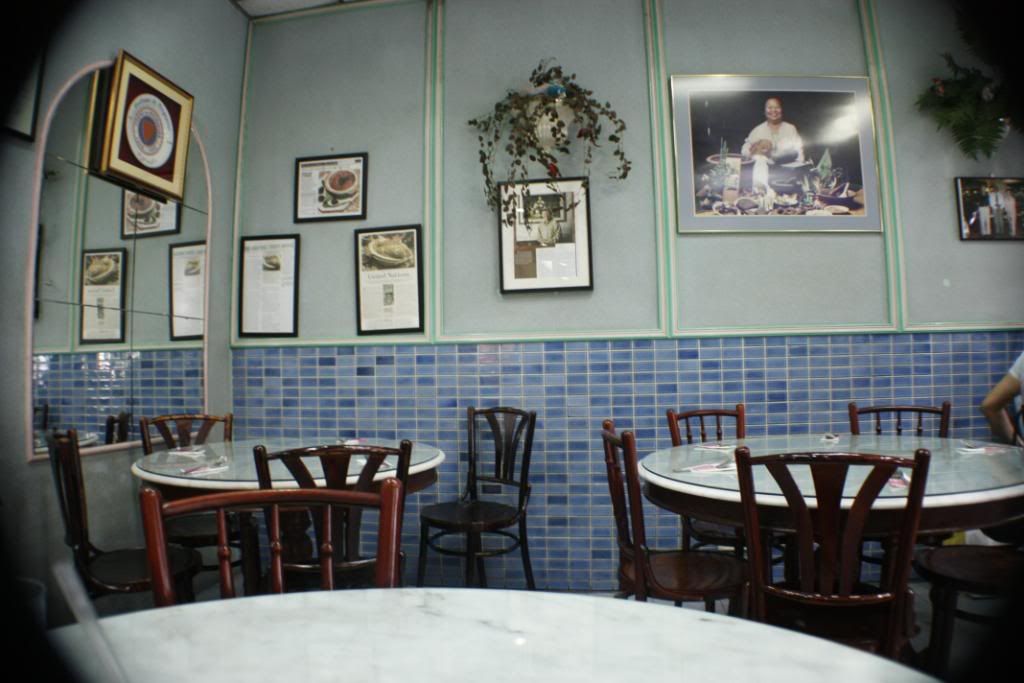 The peranakan plc.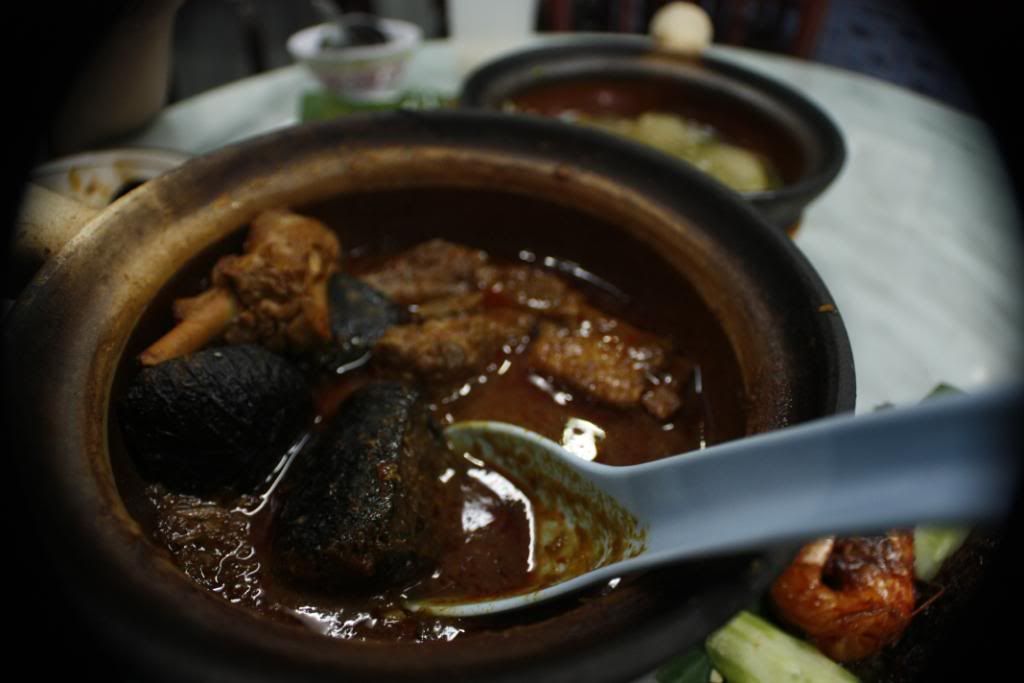 My fav dish of all :DDD Buah Keluah.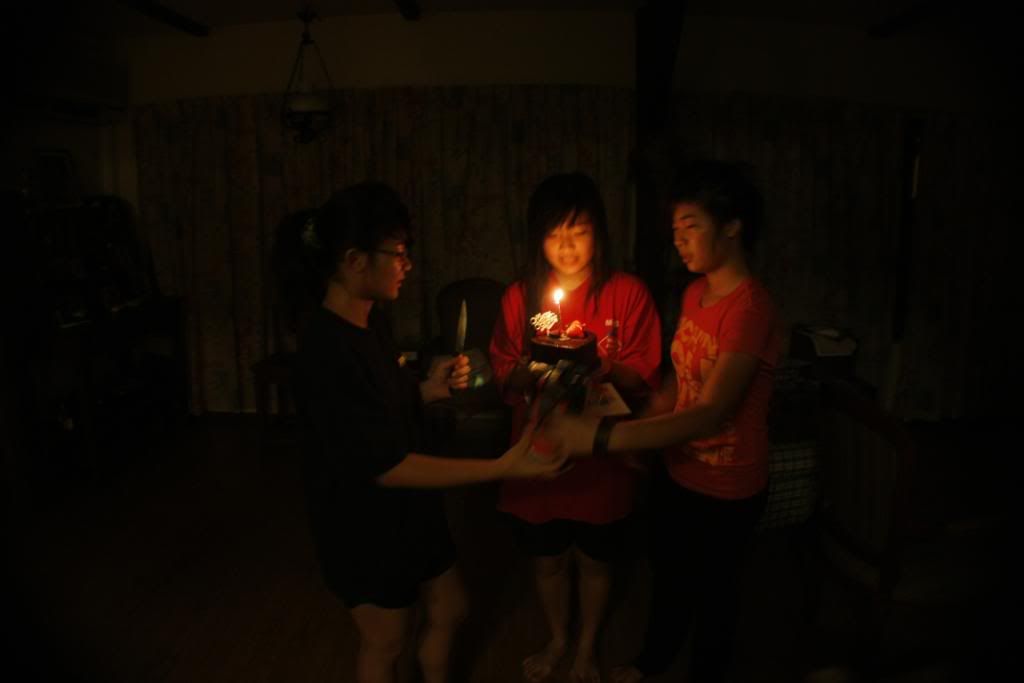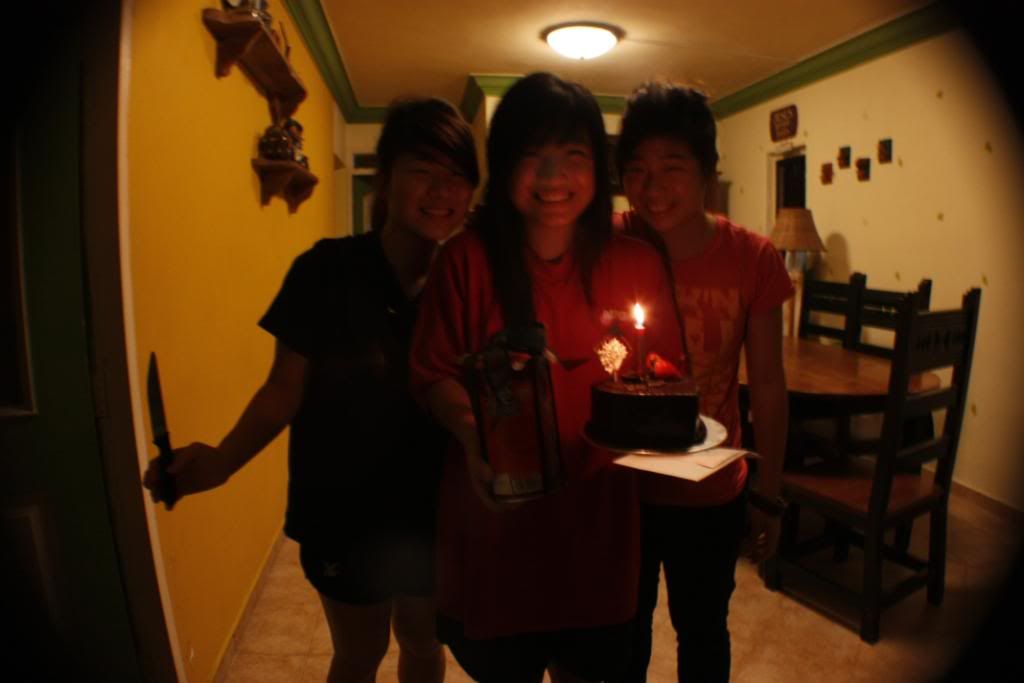 Twins & i (: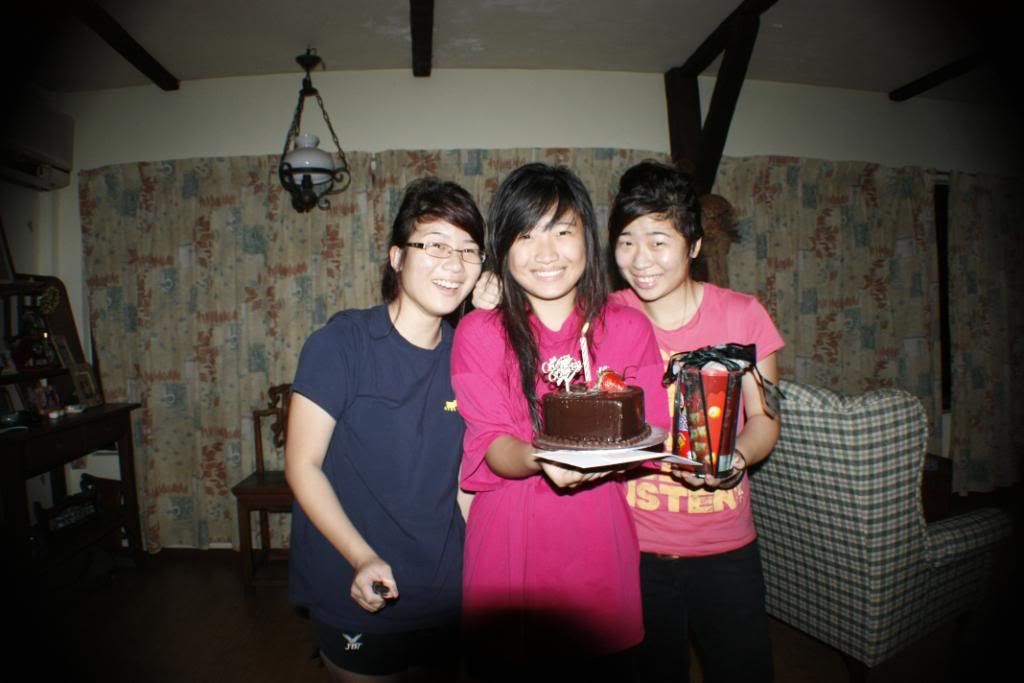 ShuXia & i (: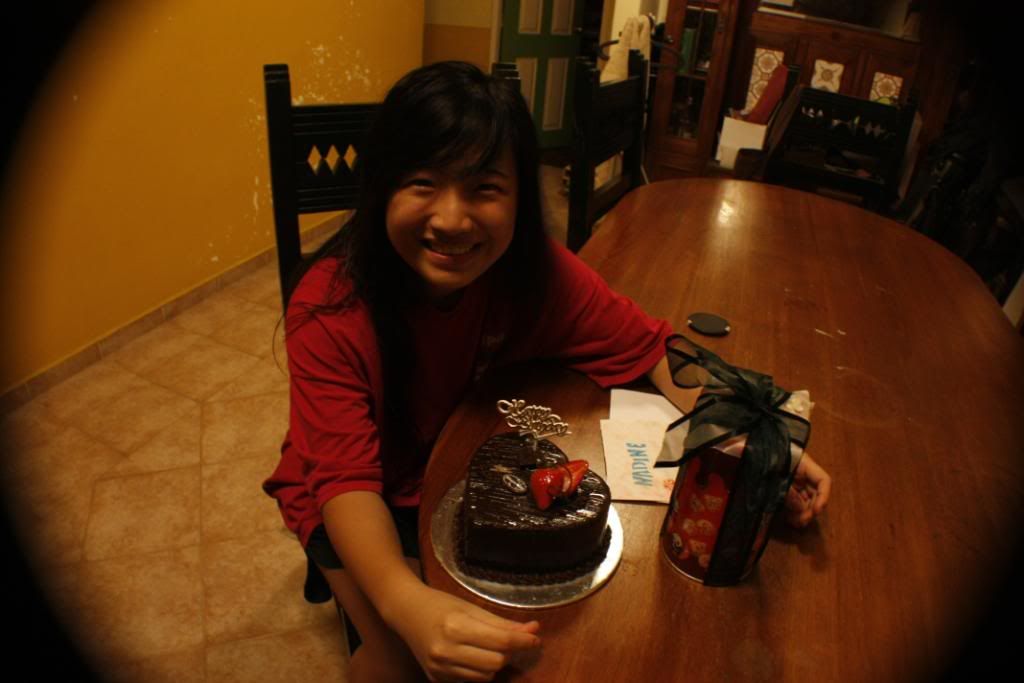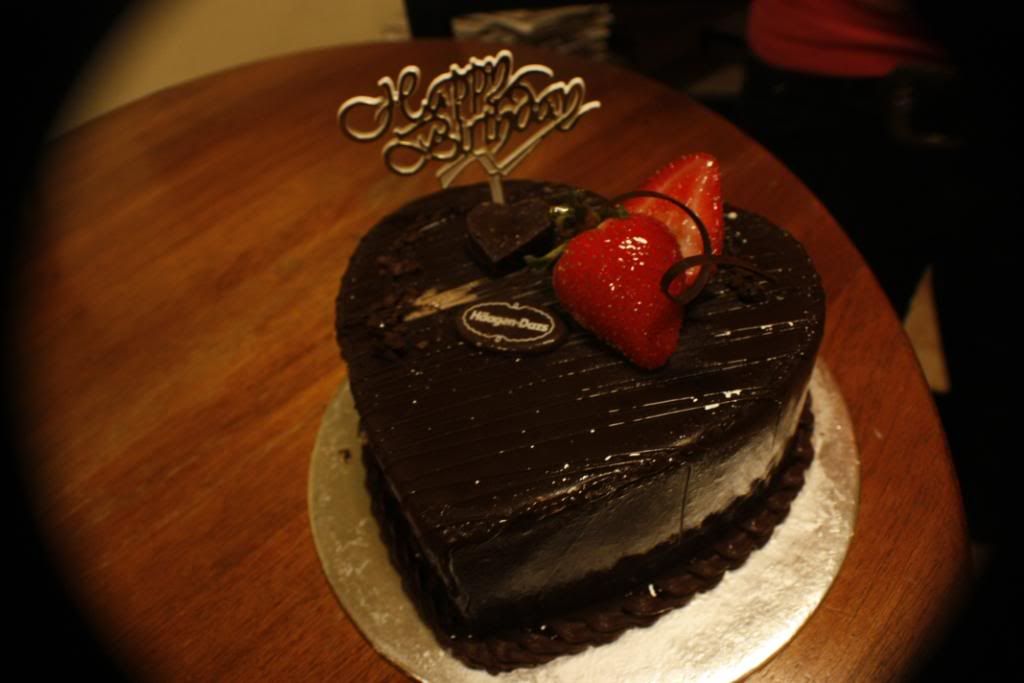 The delicious cake! (: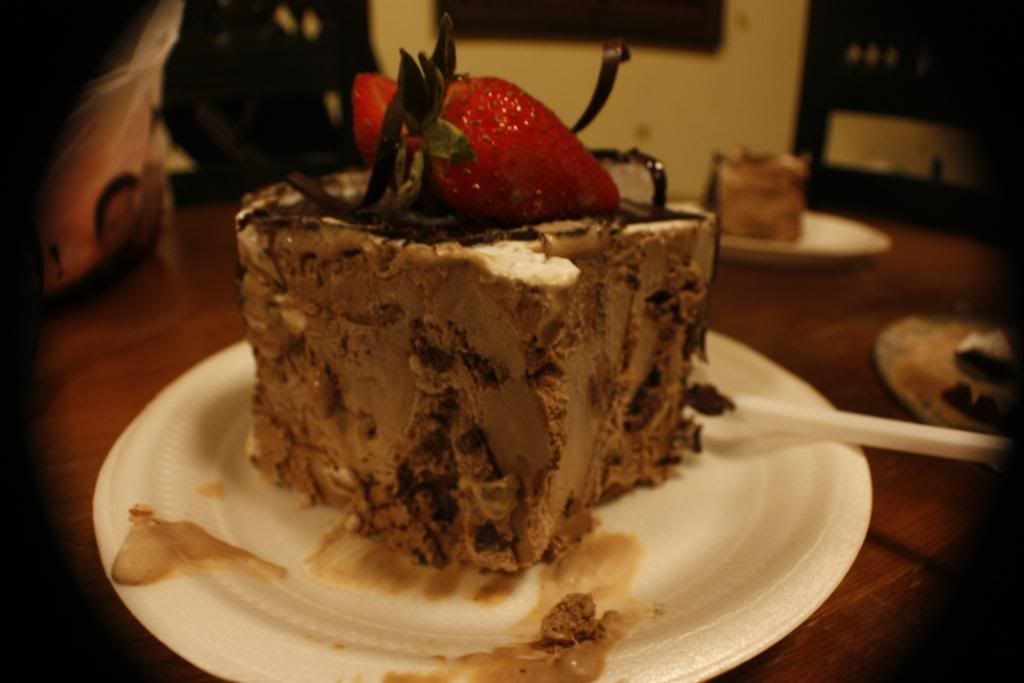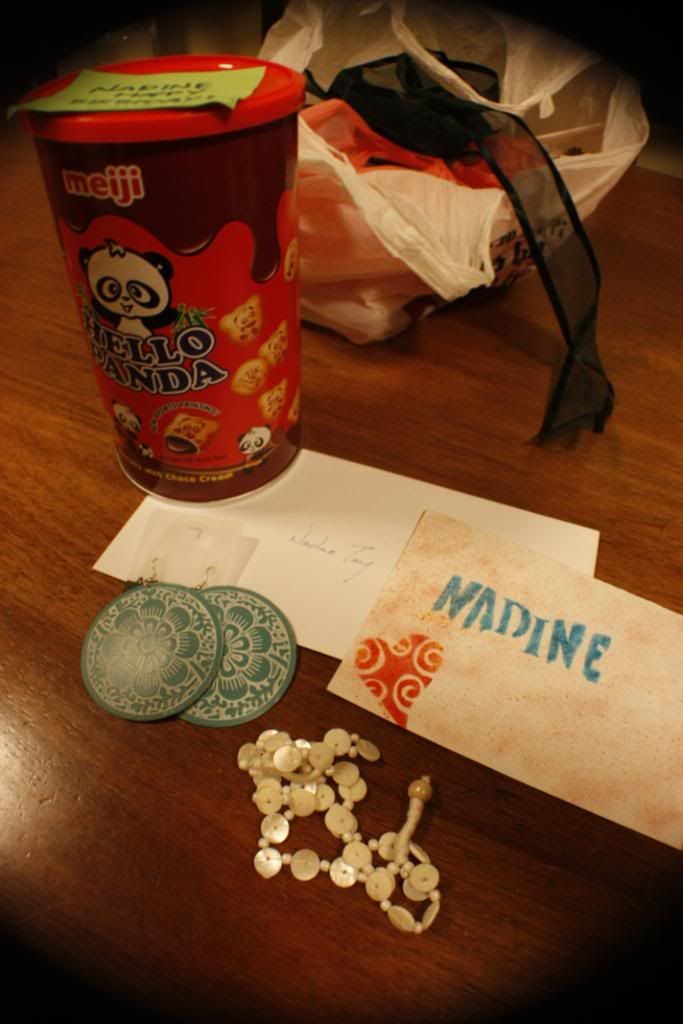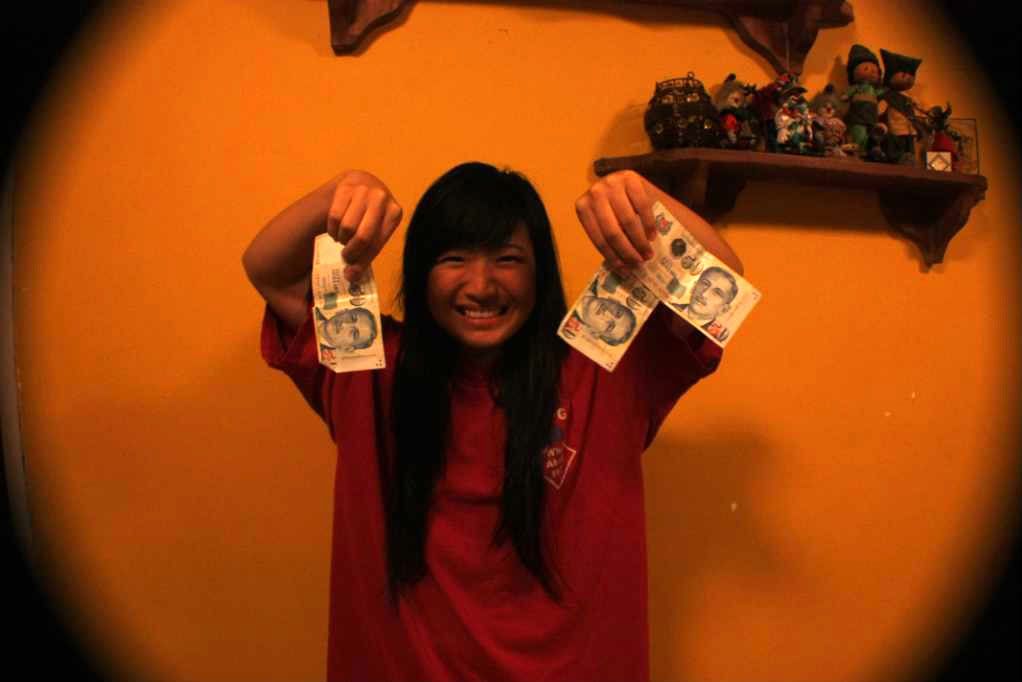 My mum was so sweet. She decorated this banner & paste it in the house (: When i got home i was surprised. Lol.
Halloween Horrors (:
Freaking crowded.
TIX! :D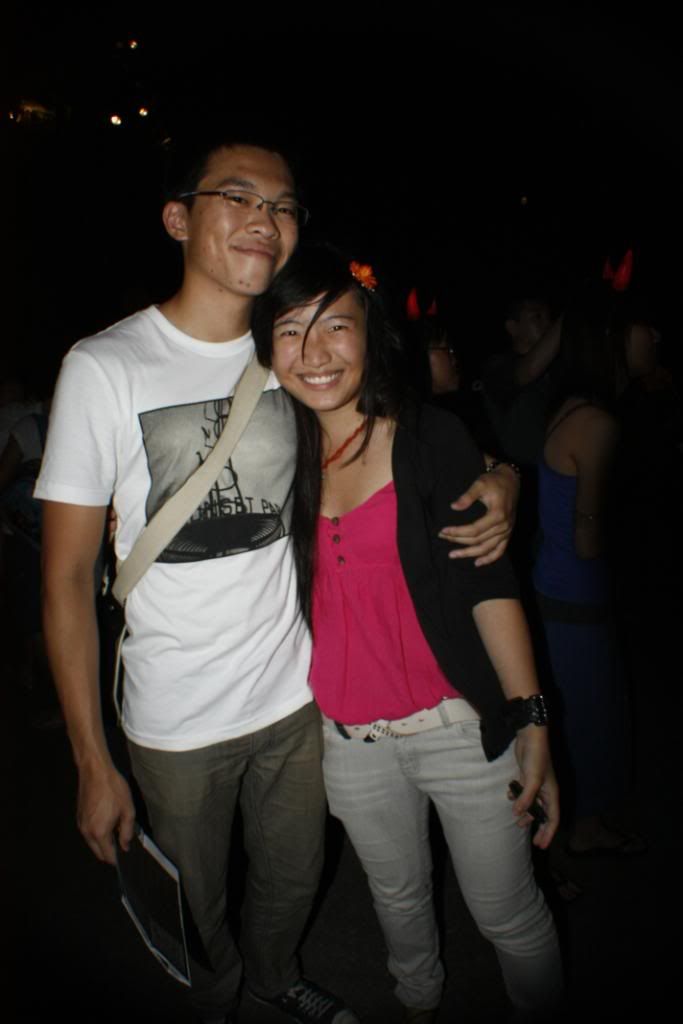 My sweet surprise (:
Tree of skulls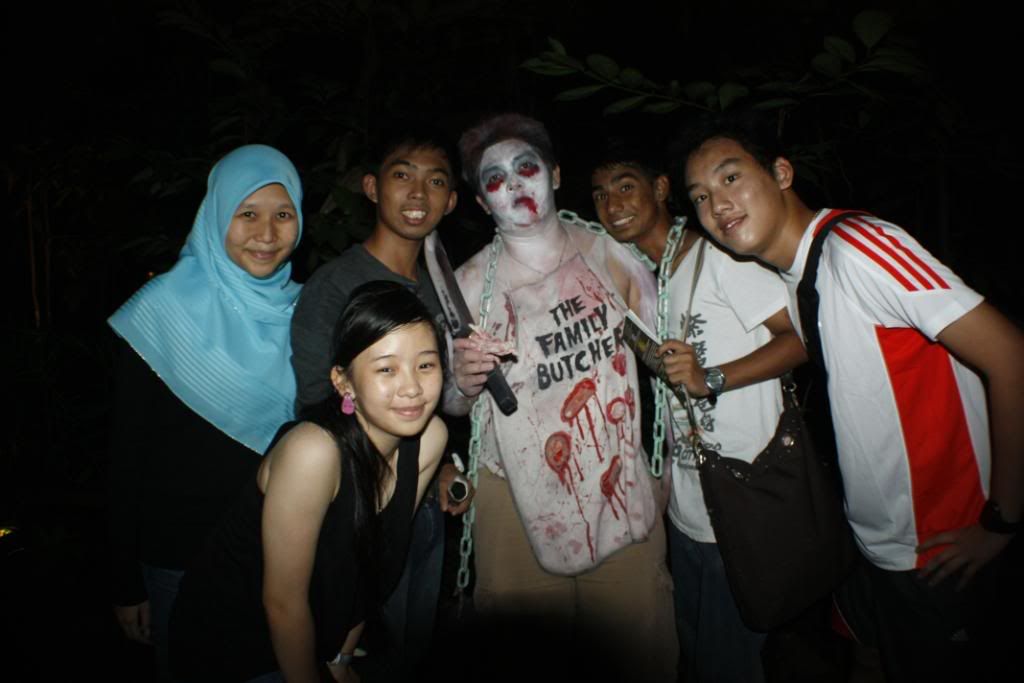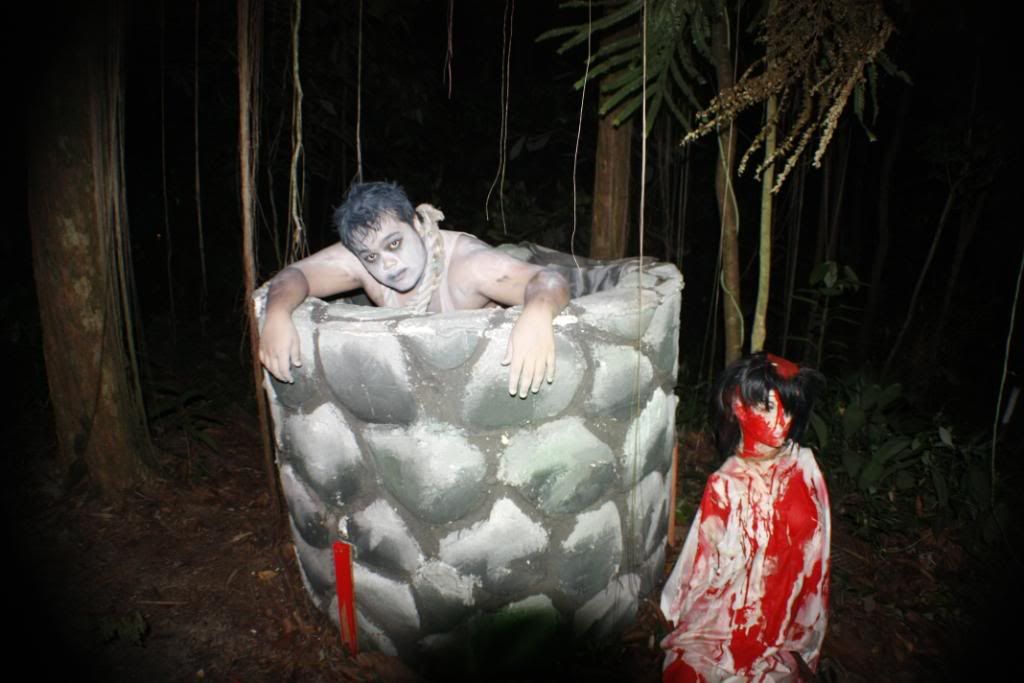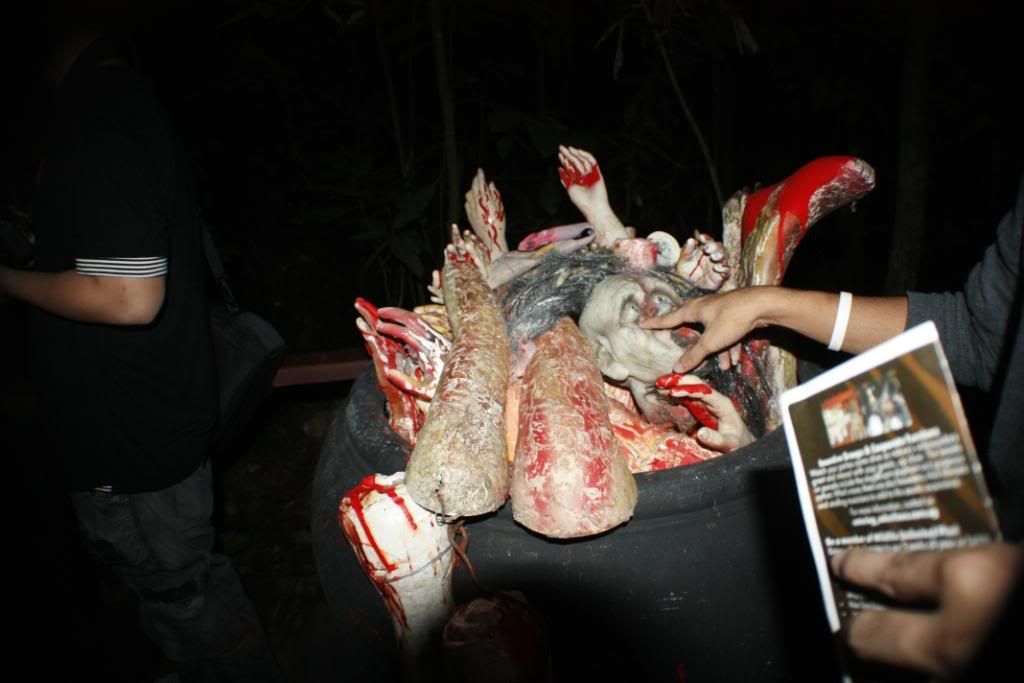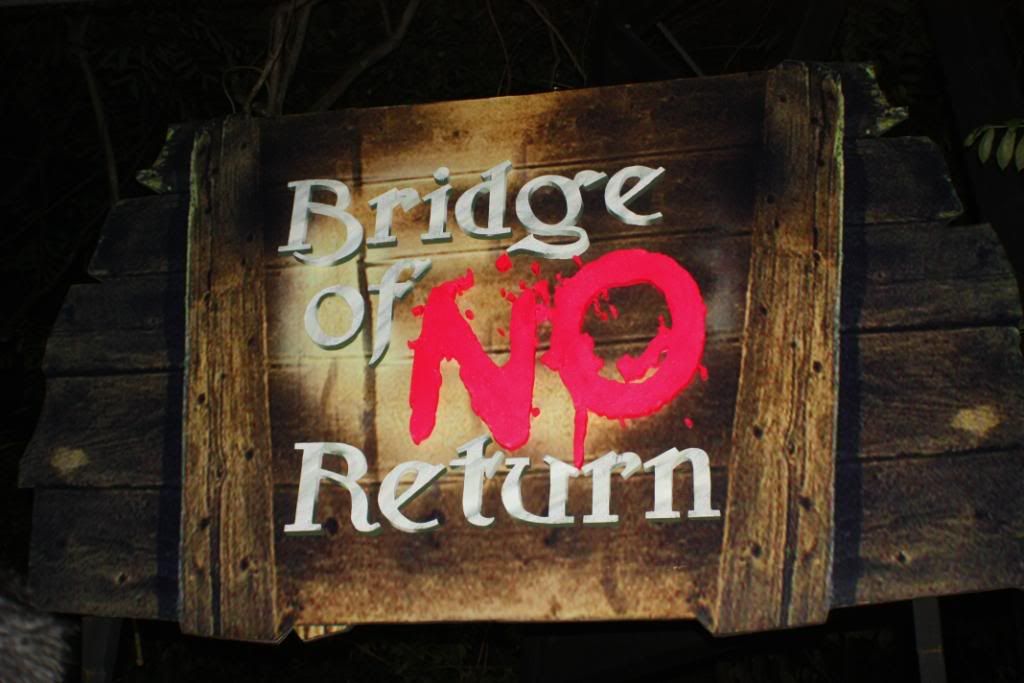 When you walk the Bridge of No return...
At the end of it, this stupid doll wwill suddenly drop down. Lol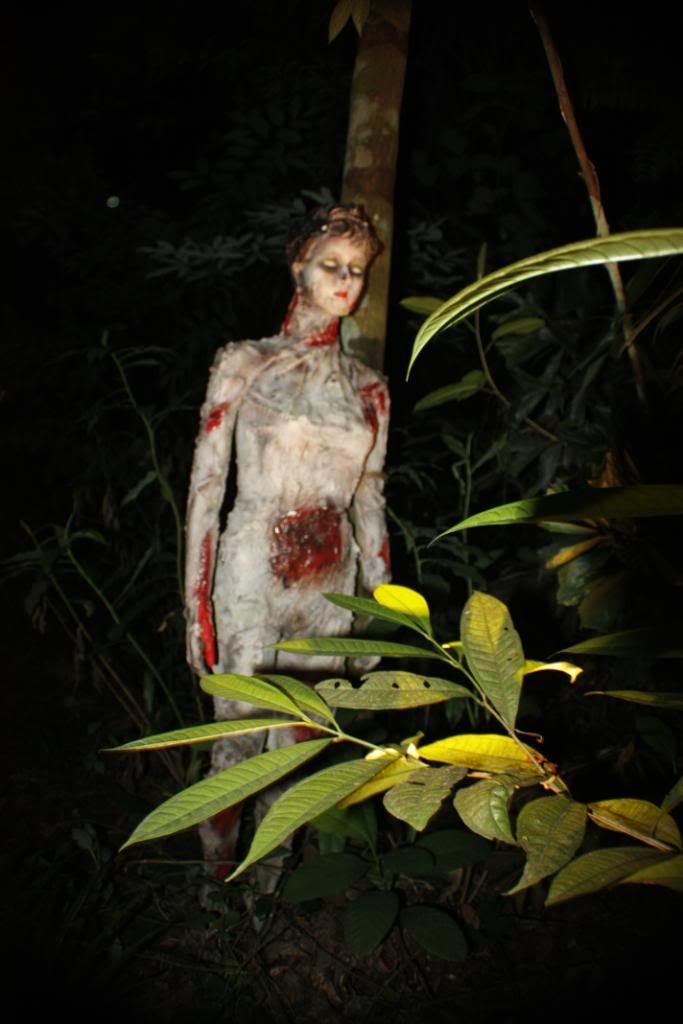 Some dummie tt gets electrocuted like hell.
The mummy whom Javier keep thinking it's Luthfi! -.-
Idk what this scary person is called. LOL.
Super long tongue.
Those are dummies btw.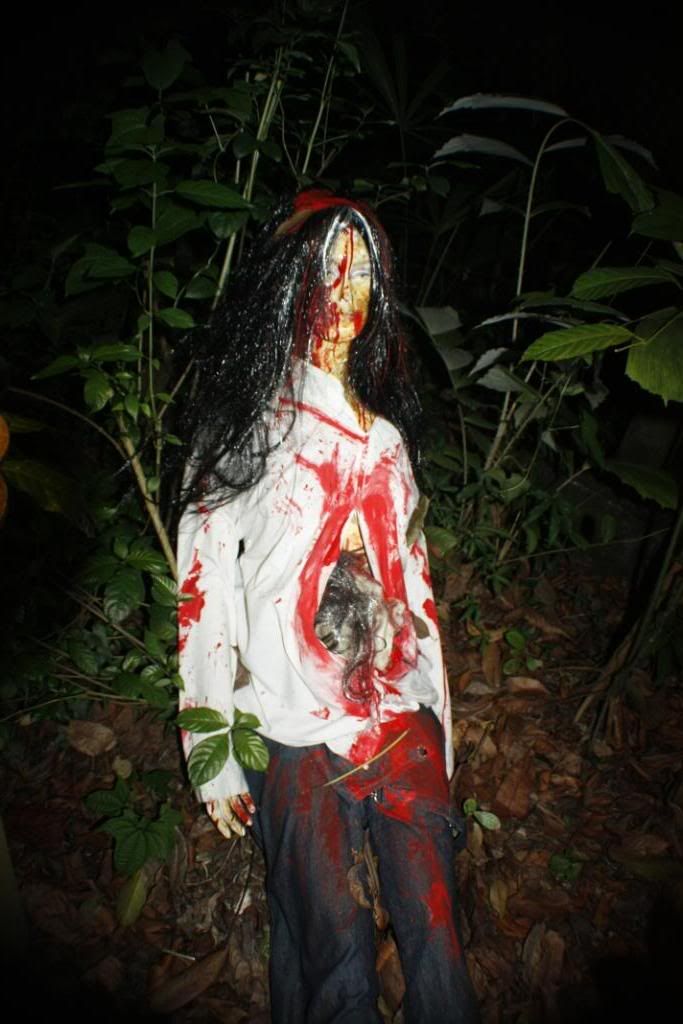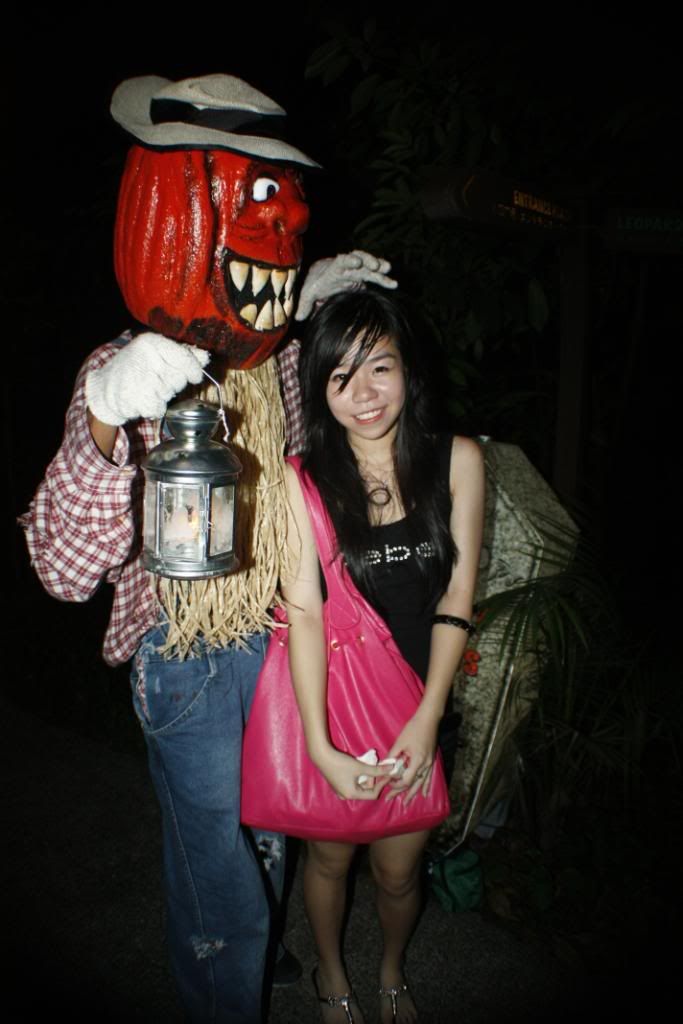 This is the most not scary person. Lol. Cause it has a smiley pumpkin face
Scary clown.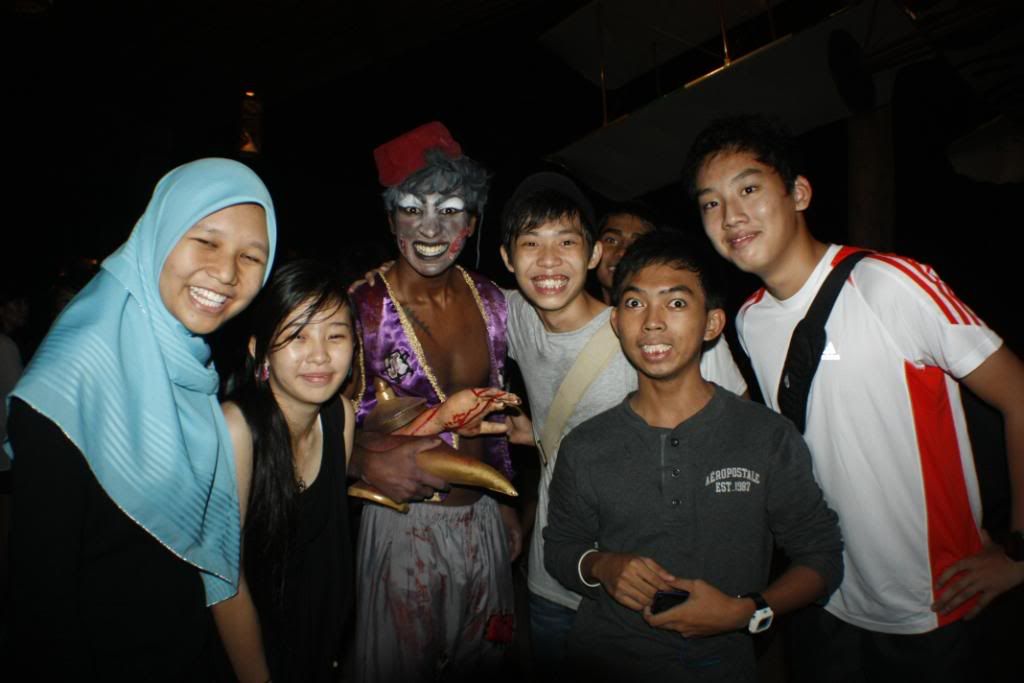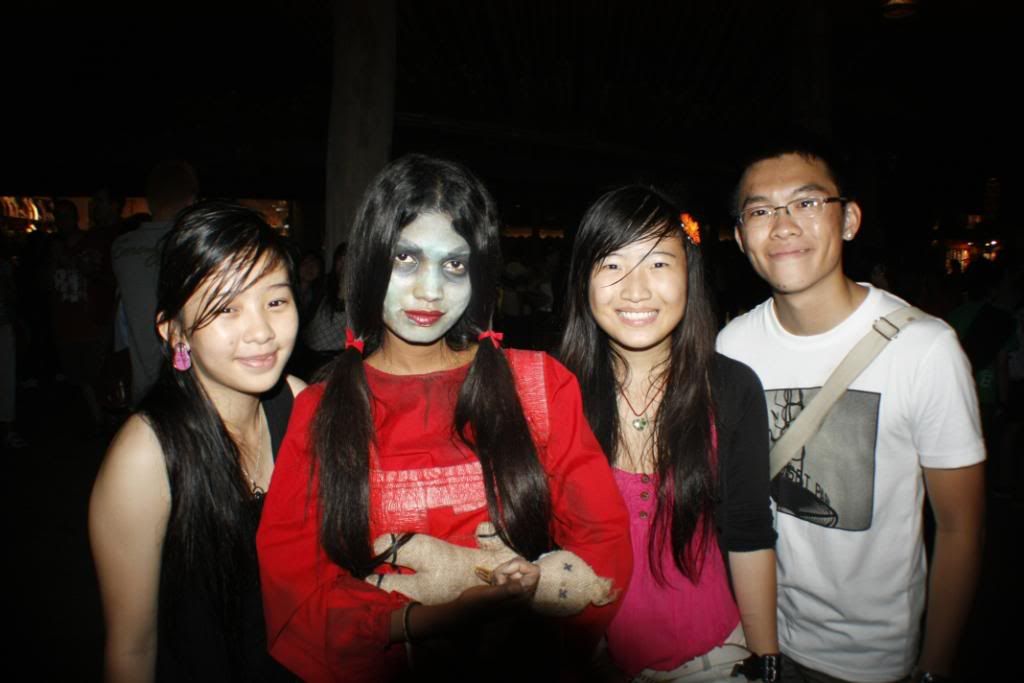 This woman looks freaky & stoned.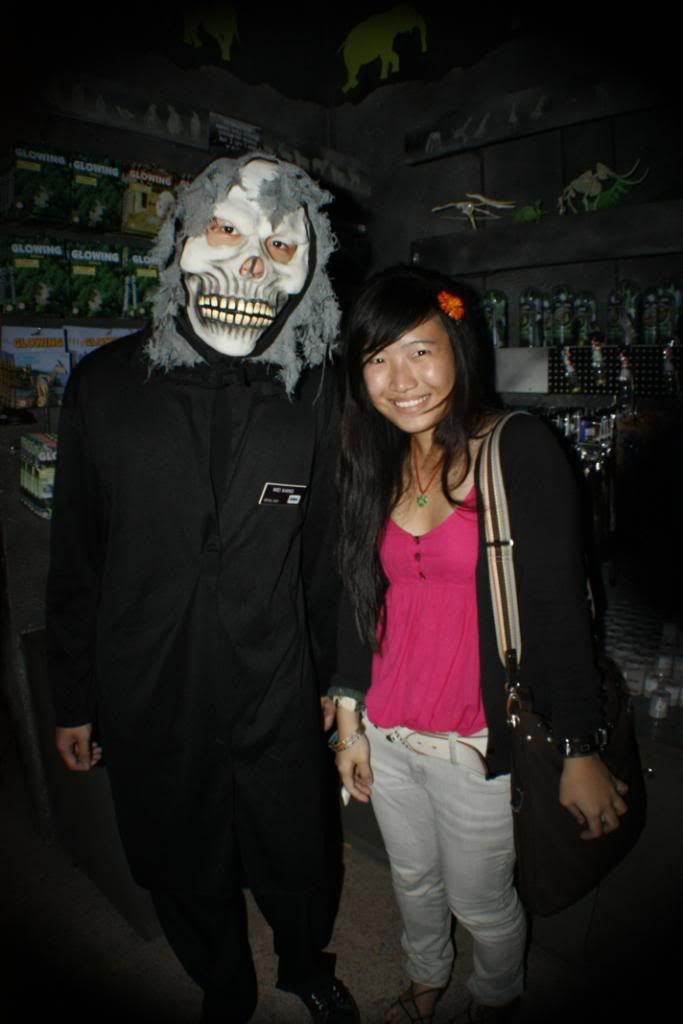 Even the shop vendors dress up. Lol.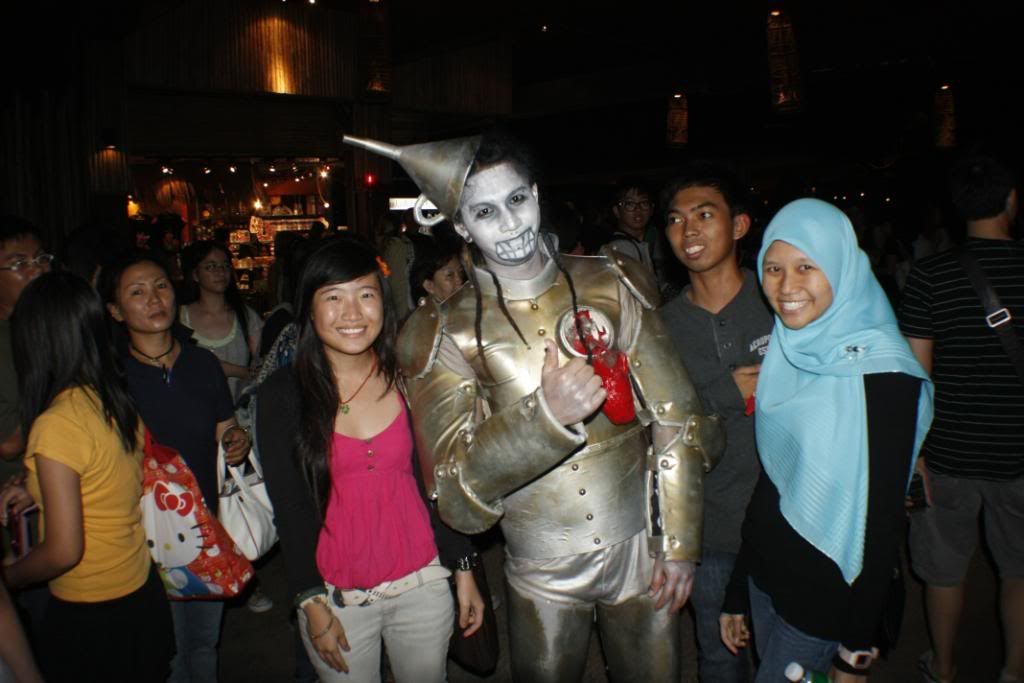 The dracula chased Stacy after this photo was taken! HAHAHAHAHA. Literally chased her & she ran. LOL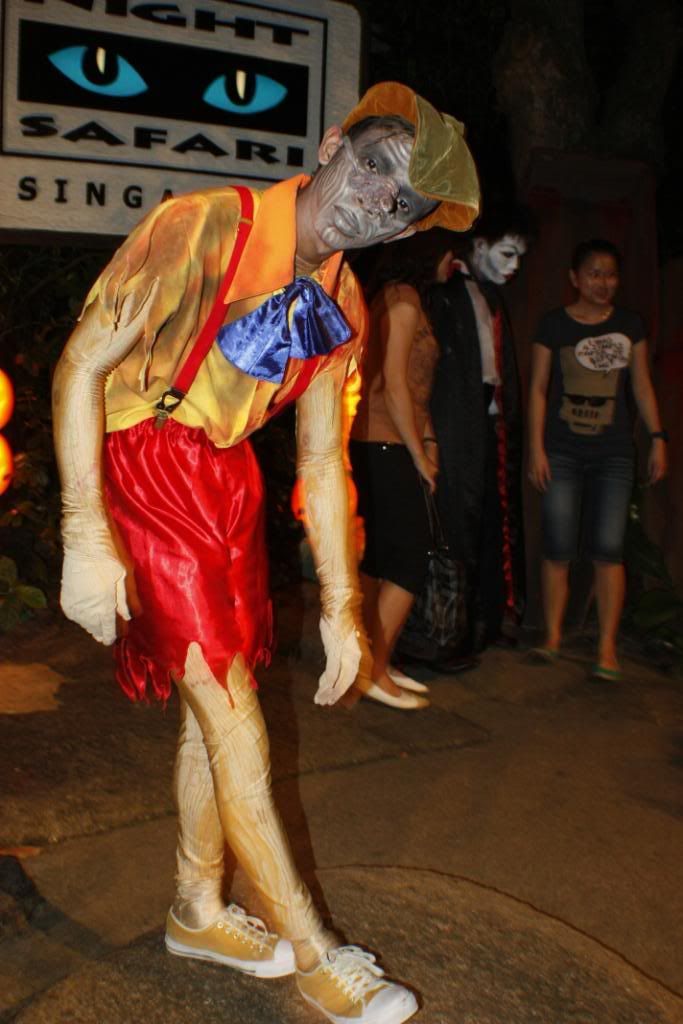 Pinnochio.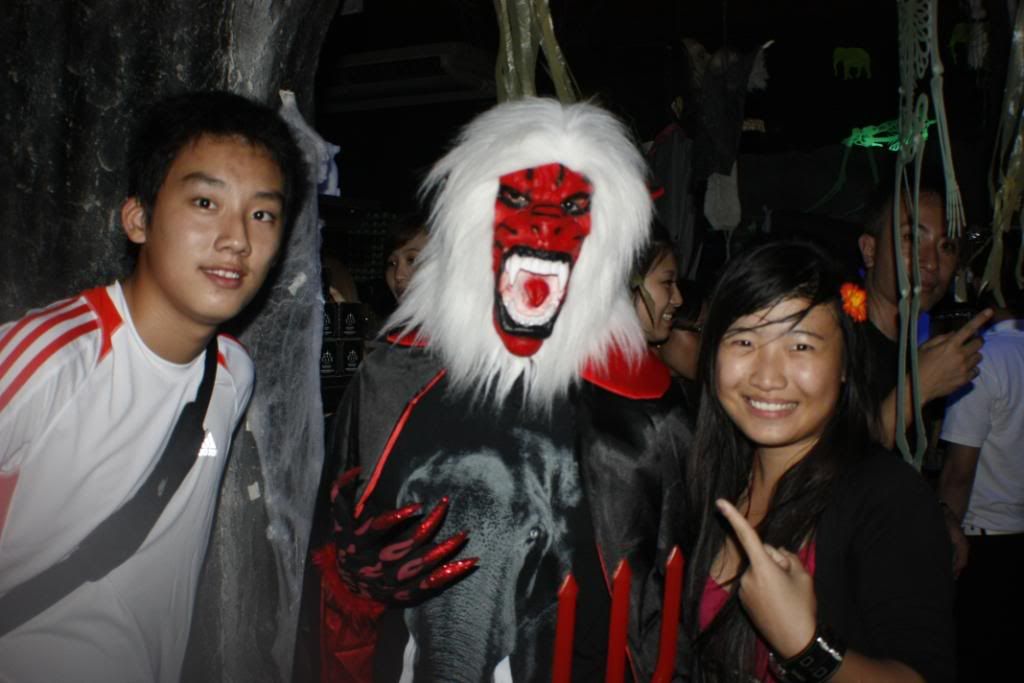 Can you spot the green man!! Like army. LOL.
There were animals there too. Not all scary stuff.
Mouse deer.
Super unique chair. Zebra chair.
Group photo (:
While i was bathing.. They were outside my plc preparing(: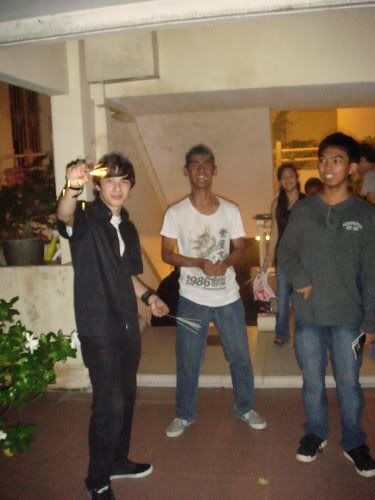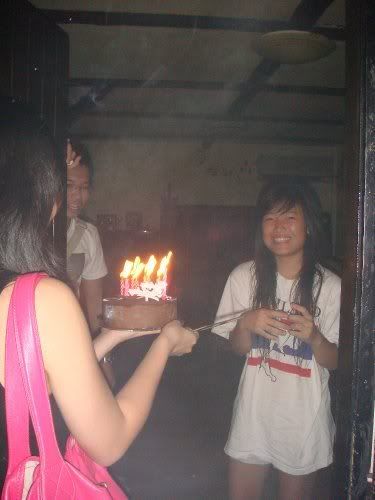 So smokey right. Cause of the sparklers.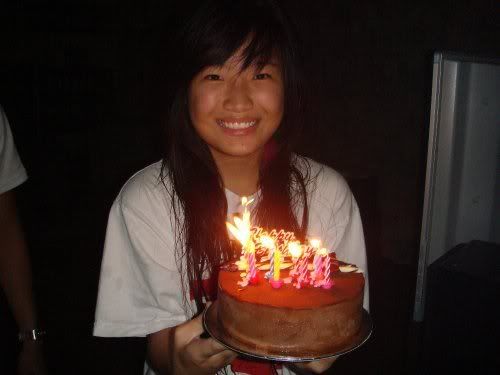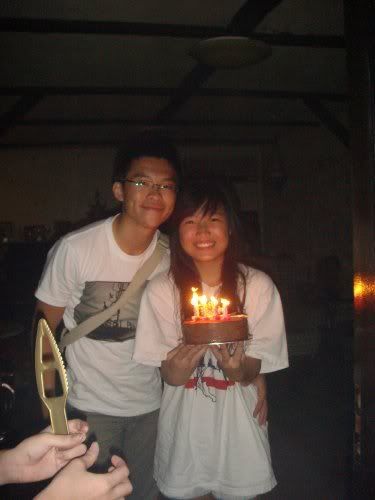 Zy (: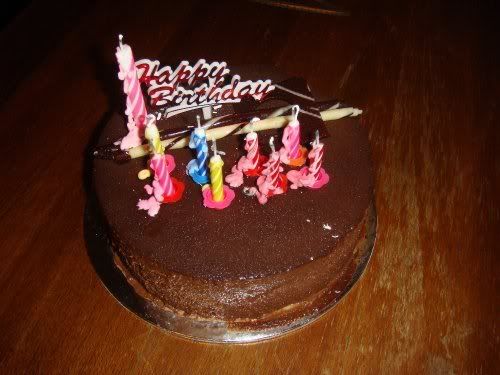 Chocolate cake ((: It's delicious (: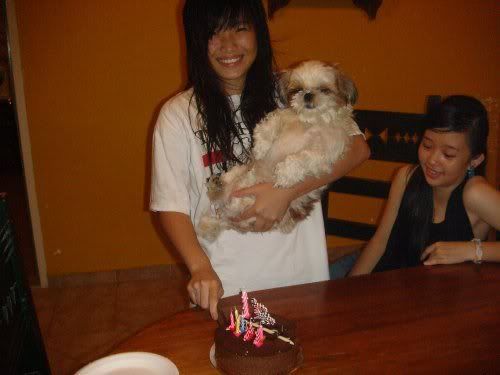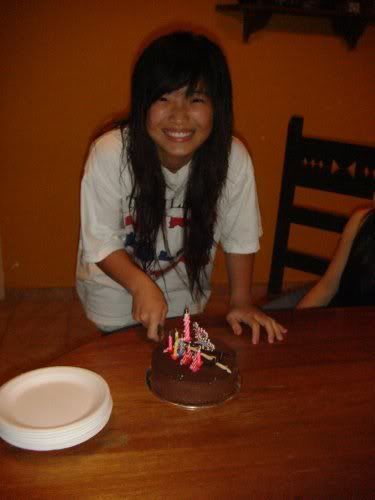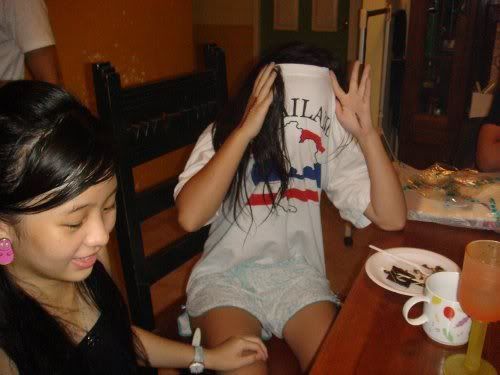 Tried to defend myself. The smelly ppl smeared on my hands & legs. Lol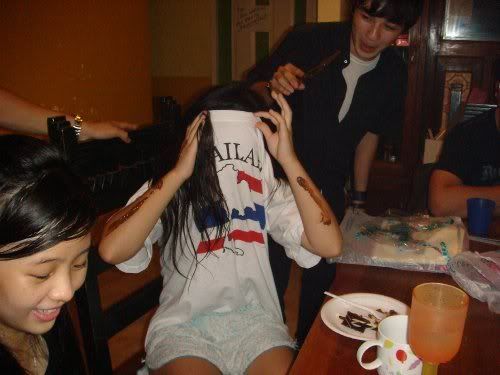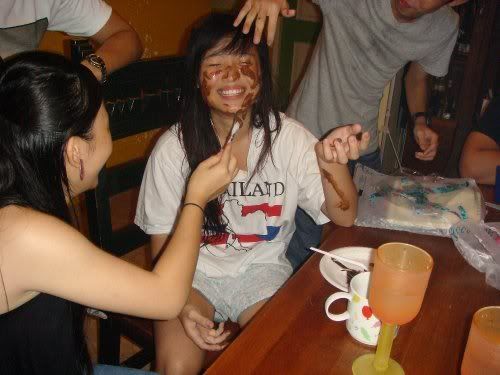 All the smelly evil do-ers. Lol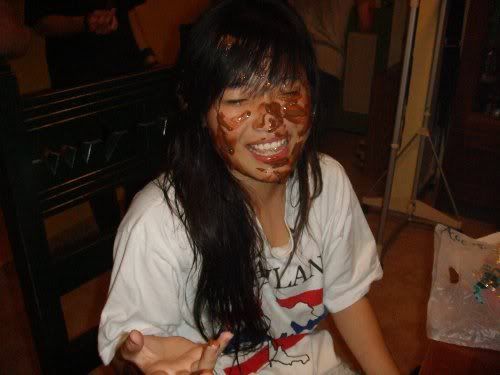 Totally not spared.
Super choc face.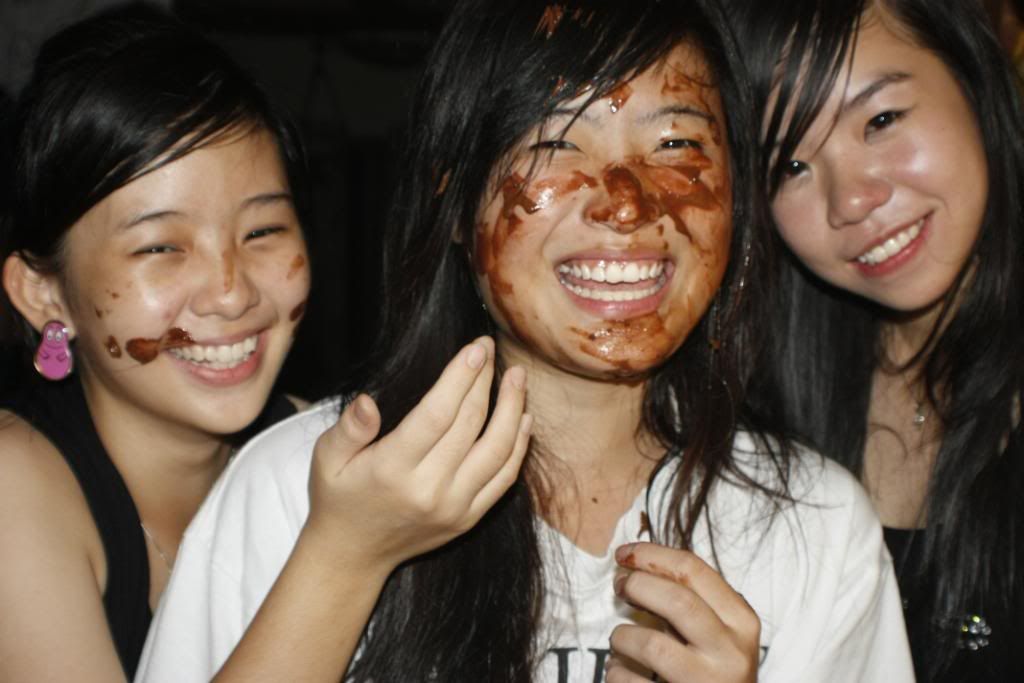 Beloved's face damn clean. Lol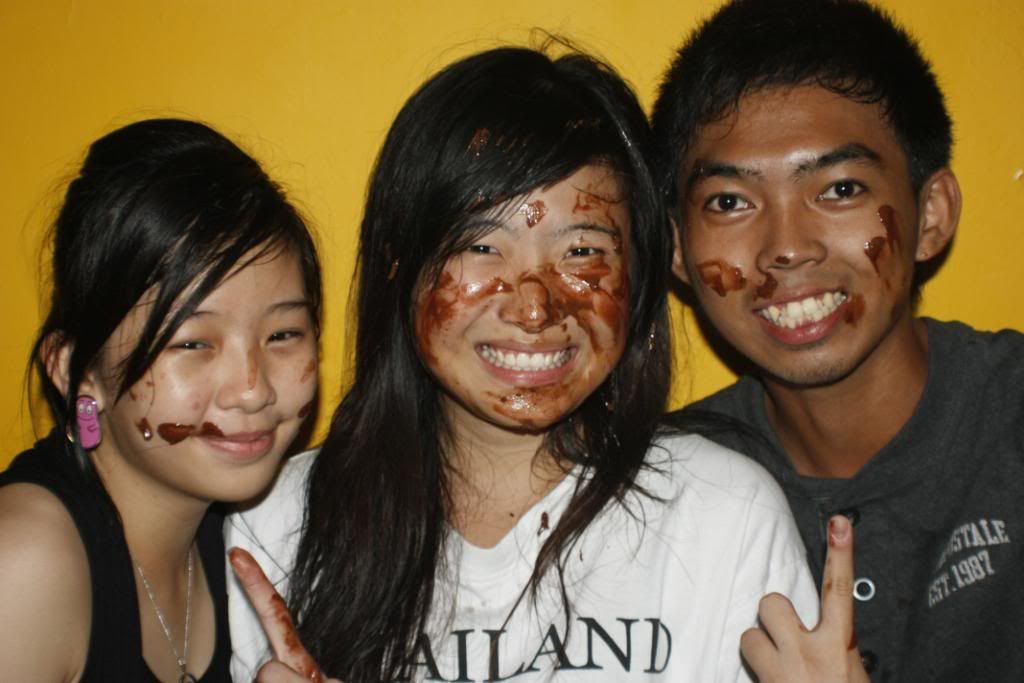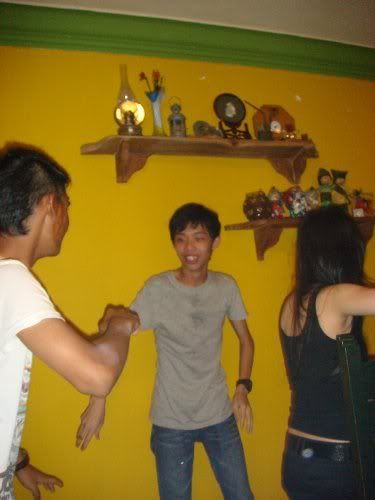 All start running everywhere cause we started smearing on each other. Lol
I bathed again after tt smeared choc on my face. LOL
. I bet DouDou wish she could lick all our Choc smeared faces. LOL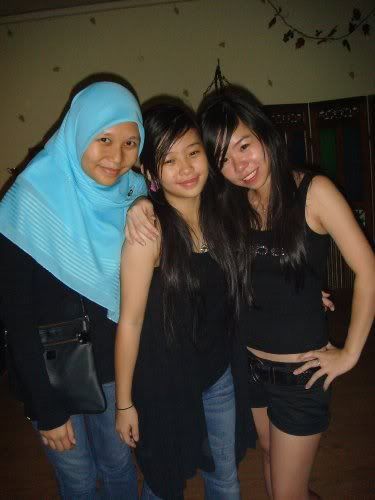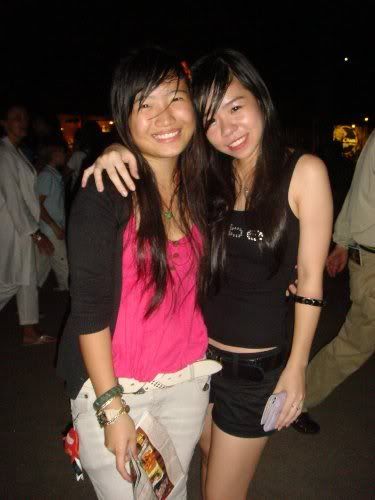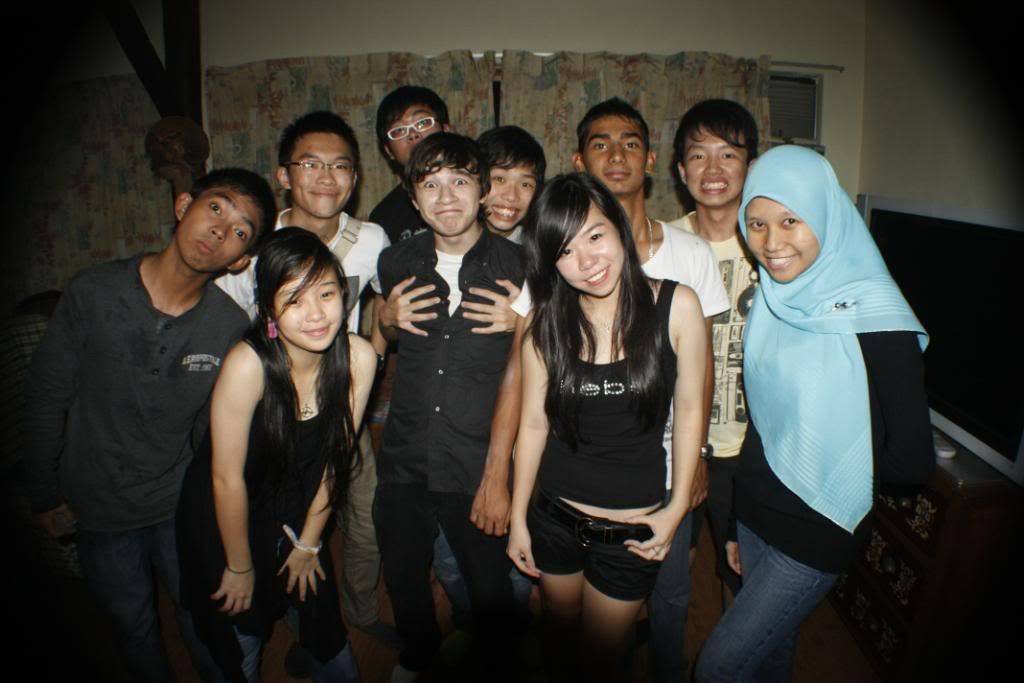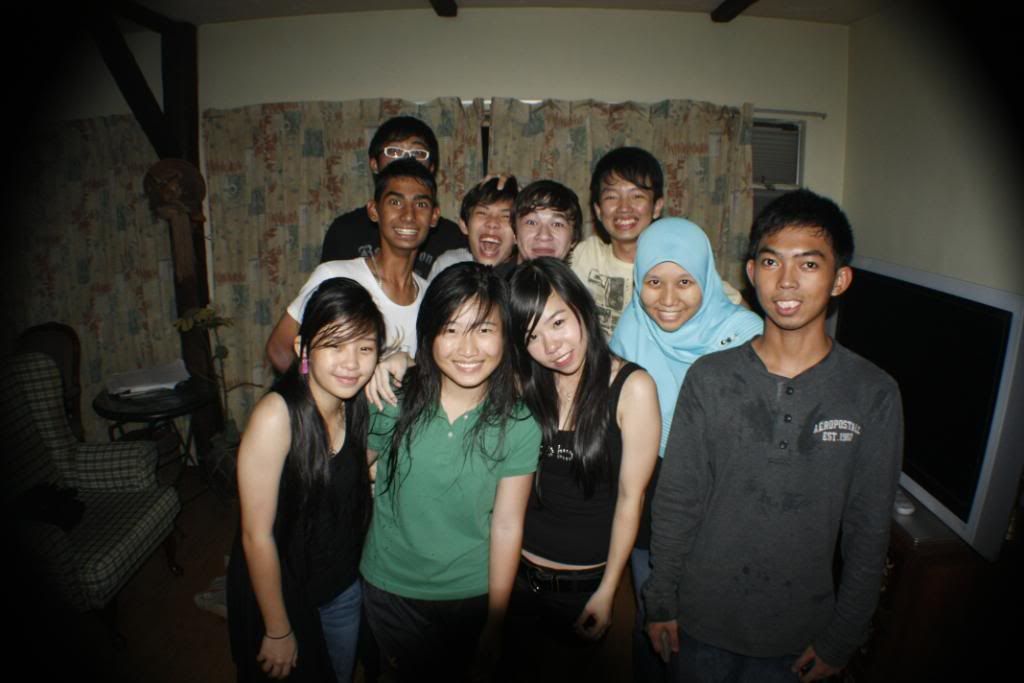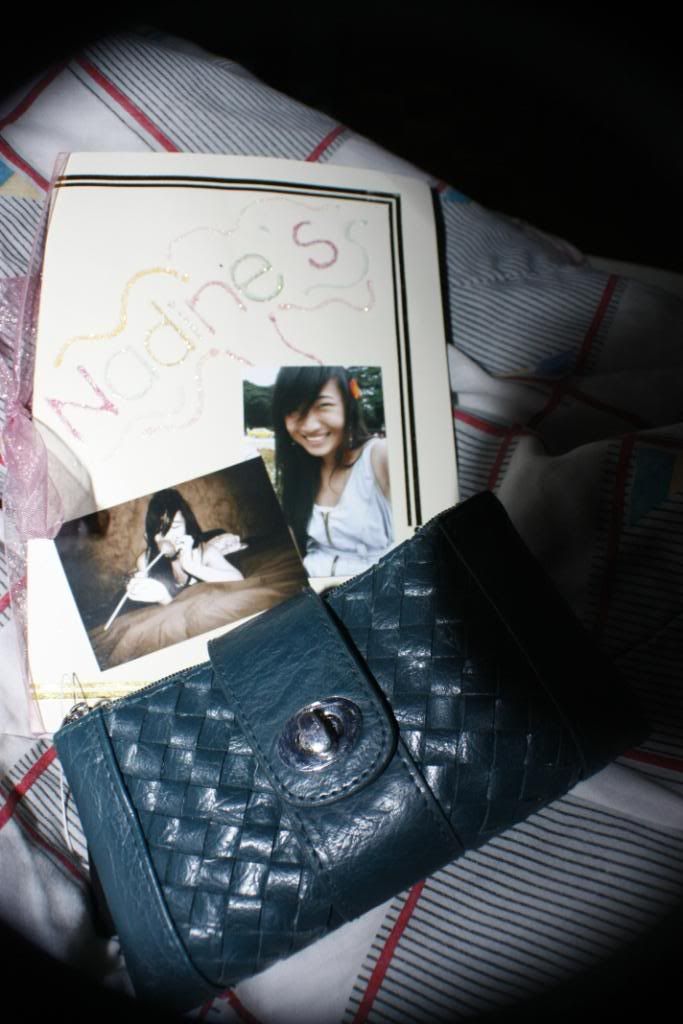 Beloved's present to me- Wallet & hand-made scrape book (: Thanks beloved! :D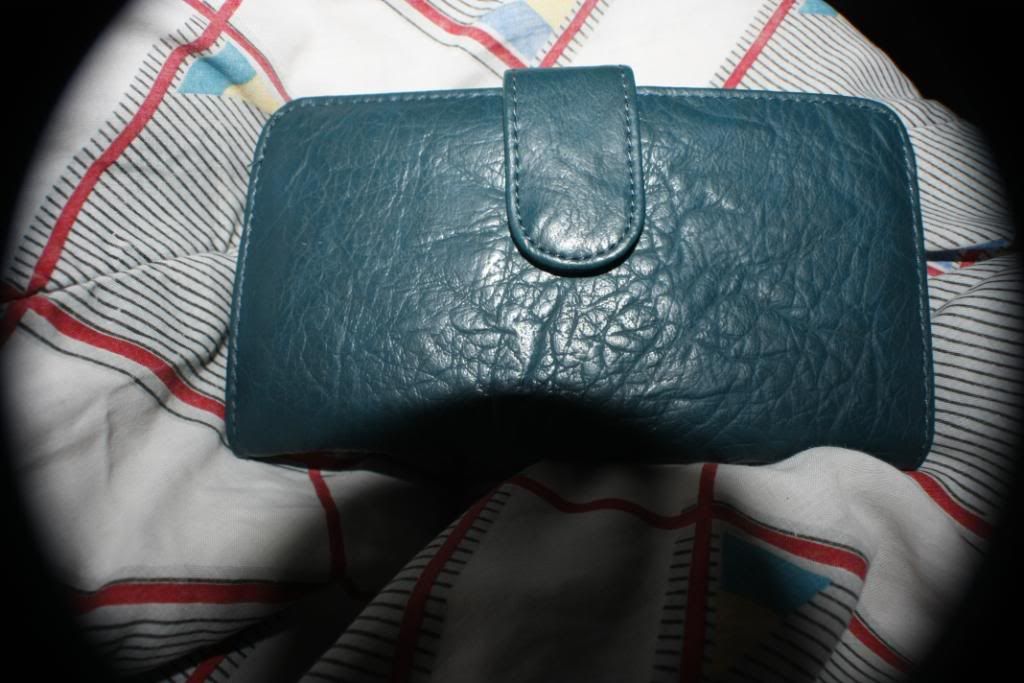 Zy's gift to me. He & Beloved got me the same brand wallet & same colour! LOL. Lukcy they didn't buy the same one! Haha thanks Zy (: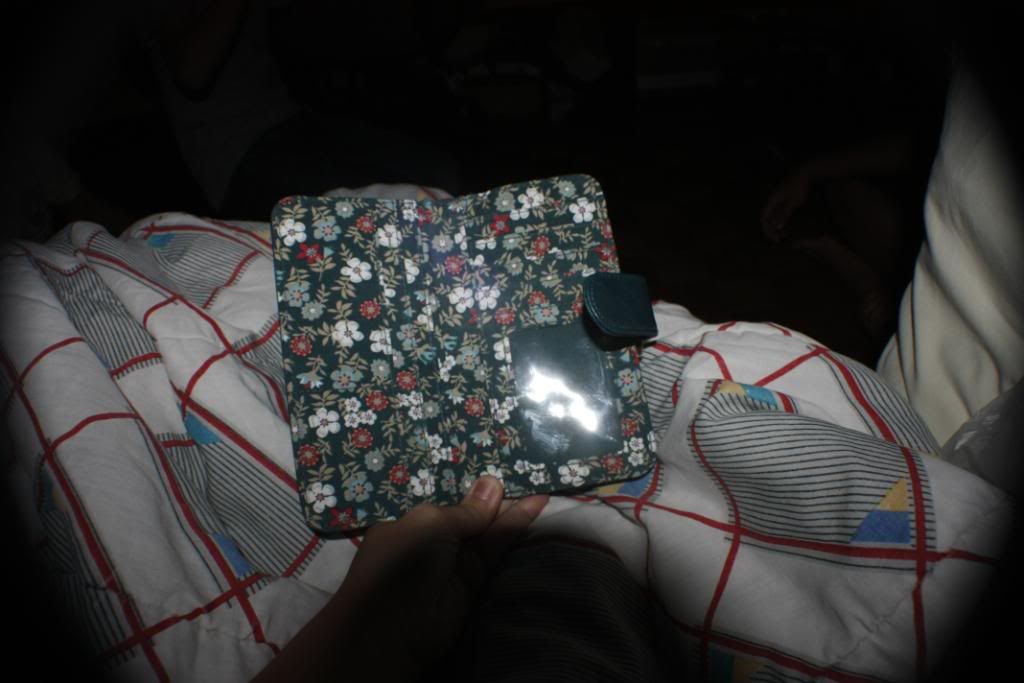 I like the inside.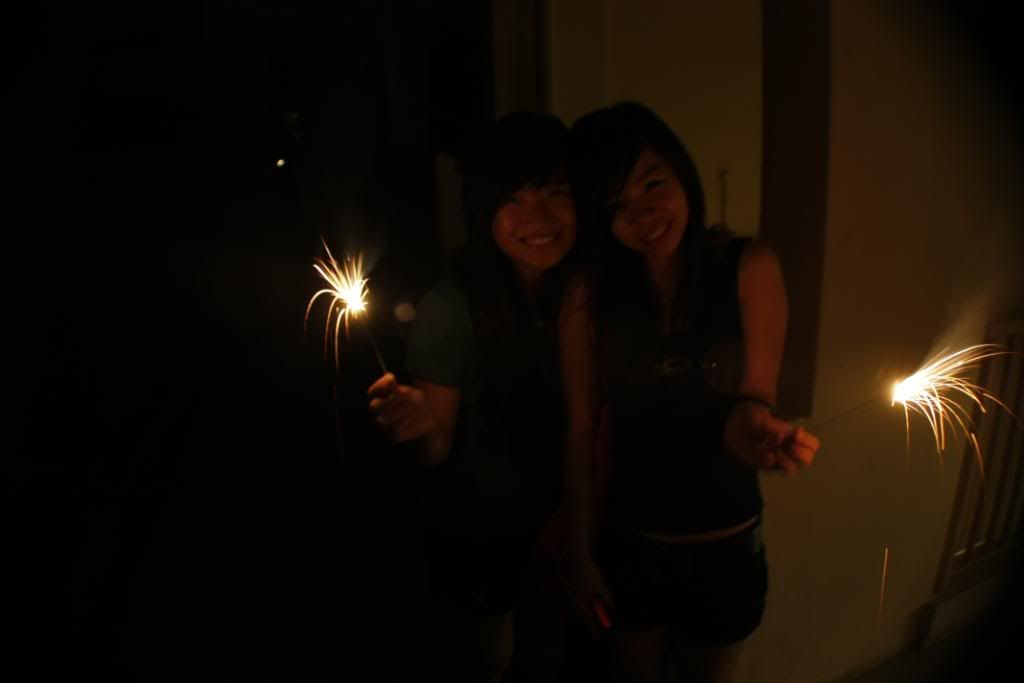 Beloved (((((((((((: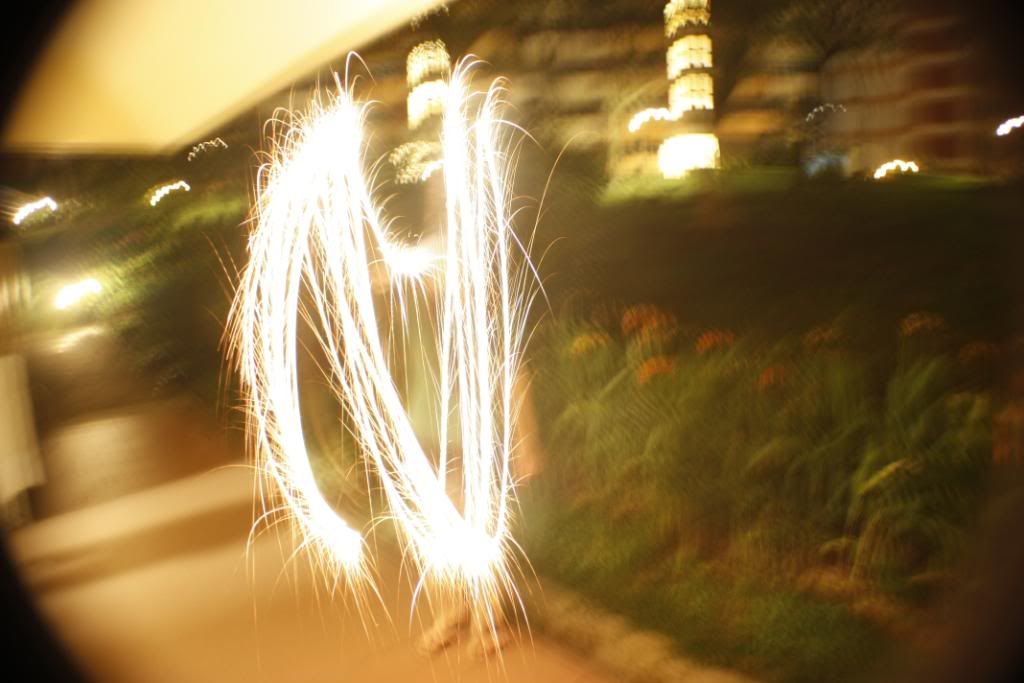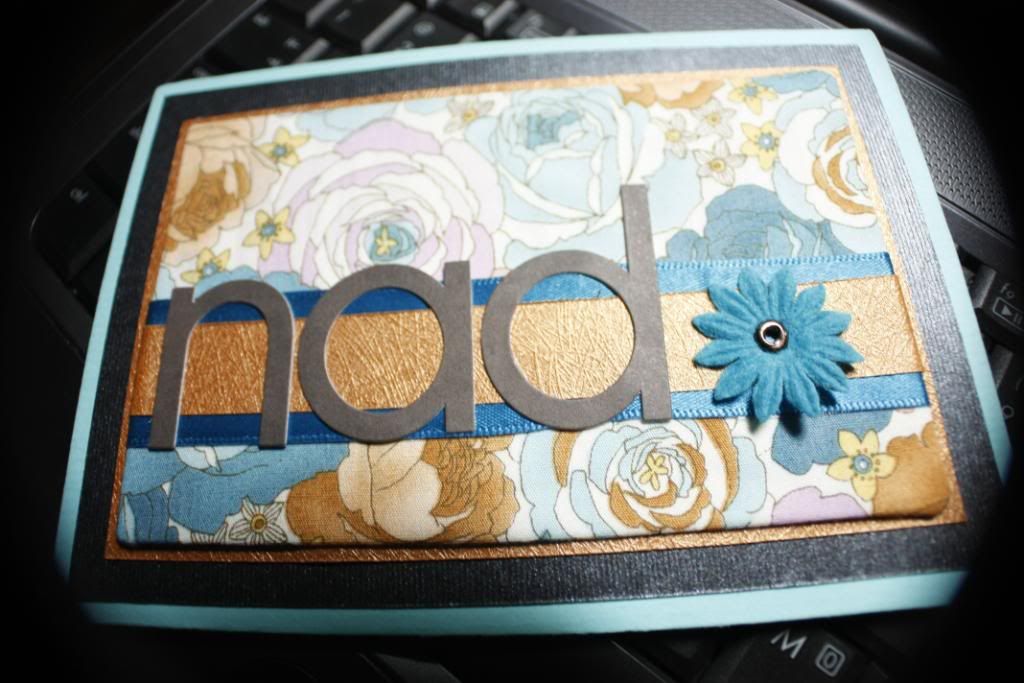 Hand made card by Elle! :DDDDD Thanks Elle! It's super duper nice (: