Overwhelmed with Joy.
Boy am i a sucker for love.
Flea Fly Flo Fun
was great! (: Didn't buy as much things compared to the St James flea, but i did find some awesome dresses :DDD &
I am uber contented
! Literally. What kinda girl ain't overjoyed when their're shopping? ((: Zy paid for most of my clothes. Got 3 dresses. Idk why i always buy dresses. I just prefer wearing dresses. Easier to wear & take out. HAHA. Anyway i love 2 of the dresses super much! Will post a pic of it when im not so lazy to snap a photo of it :D We ate Bak Ku Teh for dinner cause the pig(Stacy) kept complaining she was hungry when she alr ate! Lol so greedy right? Hahaha. & Zy was really thoughtful to pay for all of us (:
Cg at Joseph's house & sports after was fun! I didn't play. I just took photos. But it was funny seeing them play & all. & I realised Jx, Jeremy & Zy can catch & throw the ball damn well. Their're basketballers tt's why. They played captain's ball. Tash was pretty good too. She's a netballer. Anyhoos, i got to play abit of volleyball :DDD
&
TODAY'S A FREAKING HOT DAY!
I could have fried bacon on the street!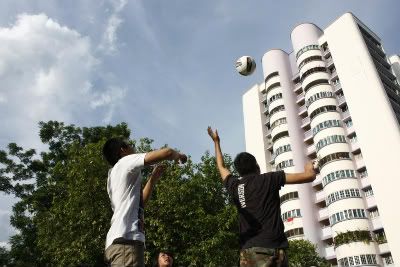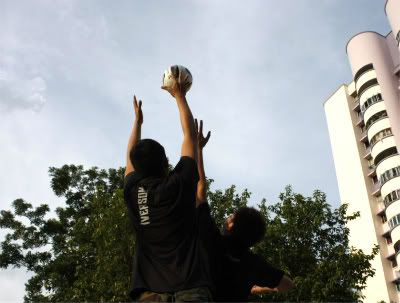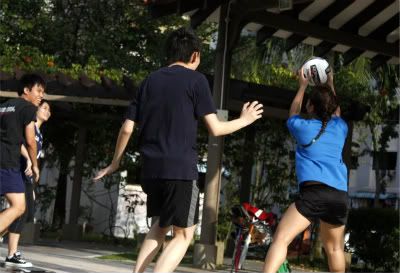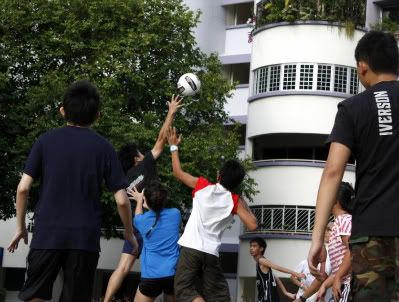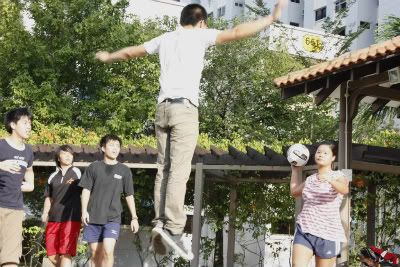 Zy trying to defend Bear with a super high matrix-like jump. LOL.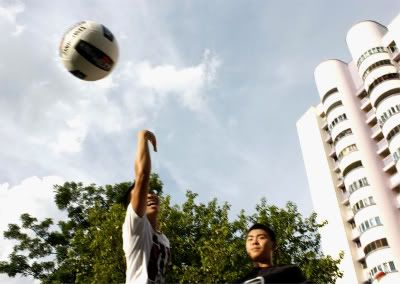 After taking this shot i duck. The ball was heading my way. Lol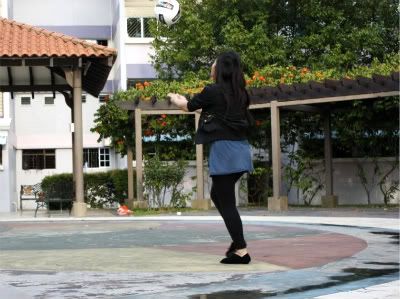 I played volleyball in tt attire. HAHA. Wth right i know.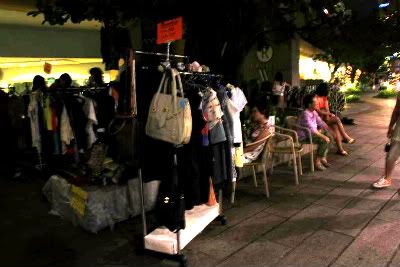 A tiny part of Flea Fly Flo Fun!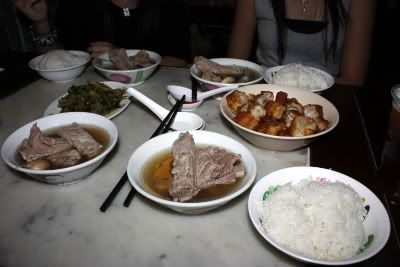 Our dinner! Bak Ku Teh! Yummy :DDDD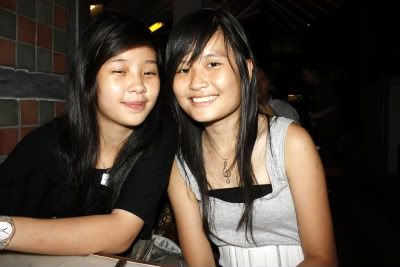 Stacy & Xin Ni (:
Stacy the glutton. Trying to steal Xin Ni's food! Lol.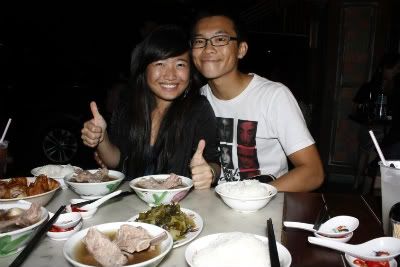 Me & Zy (: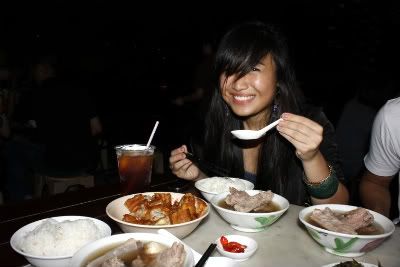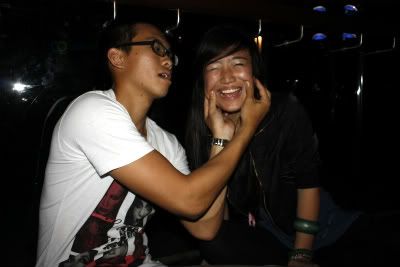 Zy looked like he was trying to pluck tt chunk of fat off my face -.- Lol. Ain't gonna work man.
Don't we look satisfied?? Cause we just ate a delicious meal :DDD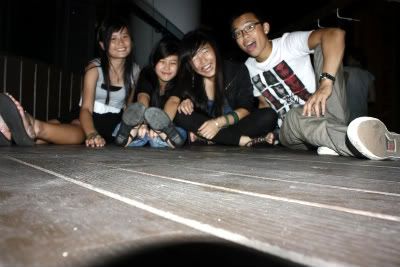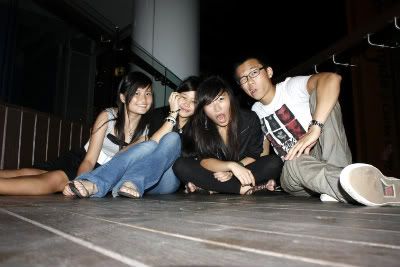 I missed this pail of fats(zy) so much!!!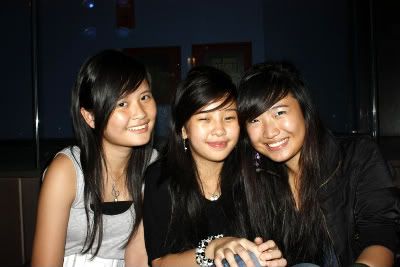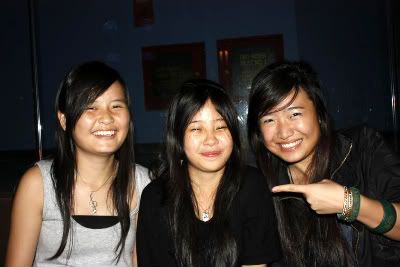 Stacy looks spastic! HAHA.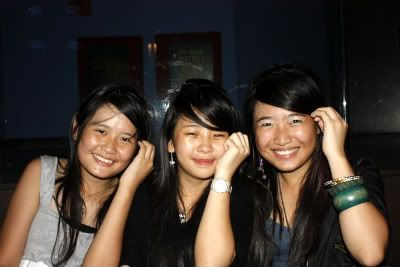 Can ya'll tell tt our fringe is on a diff side?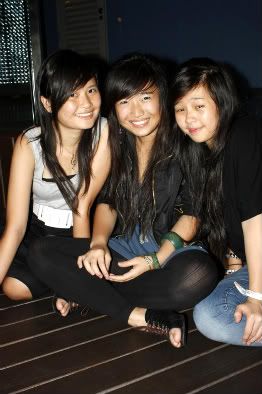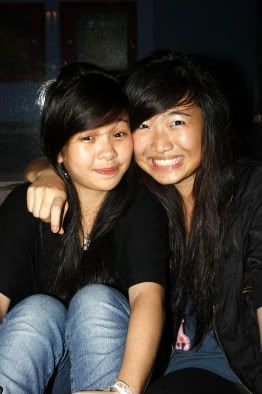 Stussy! :D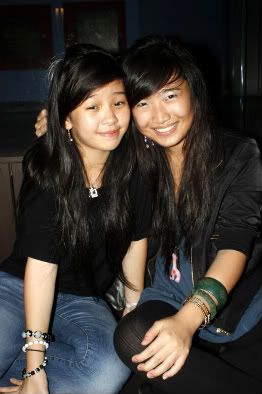 The glutton & i (:
Xin Ni! She looked really pretty. She wore a dress. really really pretty (: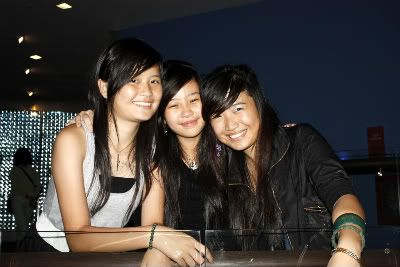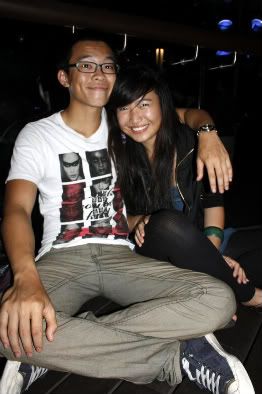 This is one of the dresses i got & i love it super much! (: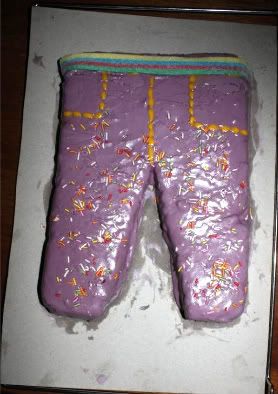 I baked this 'Jeans' cake! (: Brought during cg & everyone said it's nice. (((: Yaaay! :D